January 4, 2017 - Edited with new dogs for adoption and updated photos / original post link:
viewtopic.php?p=1735200#p1735200
Not sure if everyone knows or remembers when a pregnant dog, Storm, was transferred into the shelter and went immediately to a foster home. Storm then broke away from her lease, ran and the search began. Due to the hard work and effort of some really great volunteers and staff, Storm was soon found. When she was found, she already had her puppies within some trees that she had made into her den. She was quite amazing and if not for the volunteers with their search dogs, she would not have been found as the den she found and made was quite hidden. It is now 6+ weeks later and they are all at the shelter. So needless to say there are a lot of photos today. Here is the link to the topic that IMHS had open when Storm had first run away --
viewtopic.php?f=157&t=215545
.
Sadly, I did not have time to take photos of the kitties, but I did get to say hello to all of them.
I have resorted to using my flash indoors, as I just can't get my photos to work well without it. The guys don't seem to mind and if they do, I won't use it. I will be showing Storm, Mom, first as she is the one who did all the work, well, of course the foster family deserves a lot, too
Then the puppies, there are five black ones and the last four are the grey ones, hopefully you can tell from the photos. There was one other new dog, Fraiser, that is very sweet, I was told he was so timid when he came in on Saturday and it is amazing the difference already. And then the old timers at the shelter, and not in age, because they are just as important
.
Please call the shelter at 303-838-2668 to make an appointment to see these great little guys, they are so much fun. Or if you are interested in any of the doggies. I try to tell about each one in their voice
***
I'm Storm and I think I'm at the shelter, because I may be ready to get these kids out of the house and into yours. I also need a home too. I'm a very sweet, but still very timid young female. I do long to be loved, but I am stil learning to trust and bond with people. I need to be secured, because for some silly reason I always want to escape when I'm outside or not comfortable. If someone has the patience and will show me how to be loved and understand how a pet lives, I sure would appreciate it.
We went outside for a little while in the snow, it was fun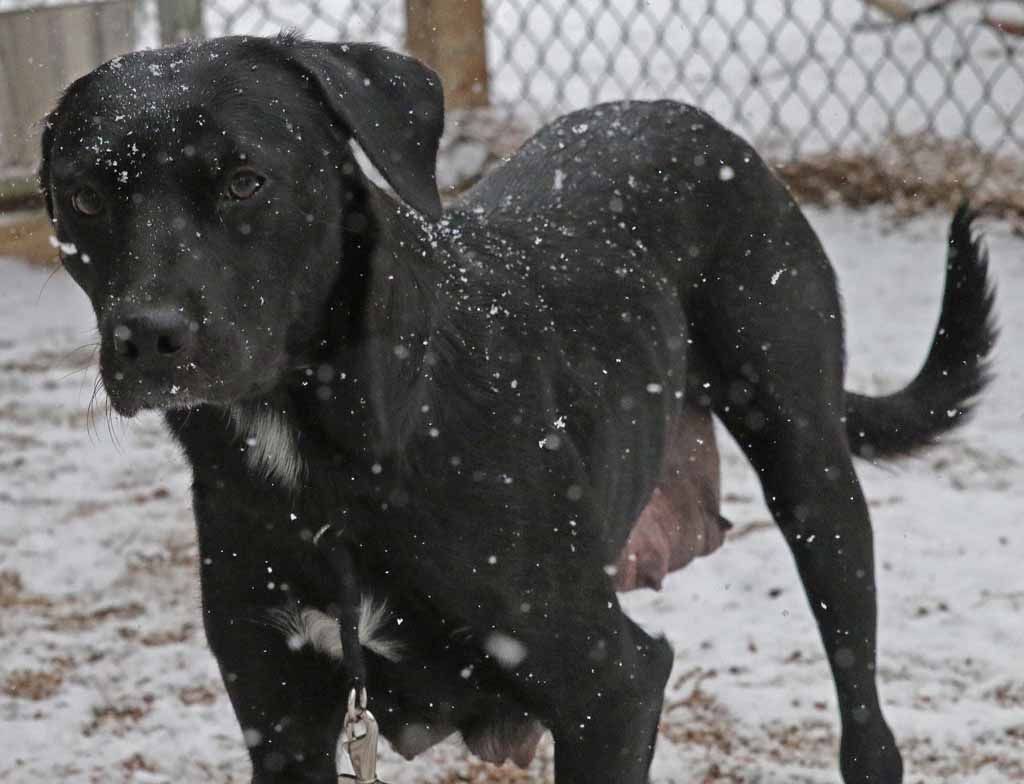 I'm still so young myself
They named me Miracle with nick name of Mia. It is a miracle what happened with me and my siblings. Being born in the den outside and then being rescued, what puppy gets to say that? I love having fun, just ran around and was jumping on the lady's lap. I am quite brave and courageous. I'm a female if that matters to you.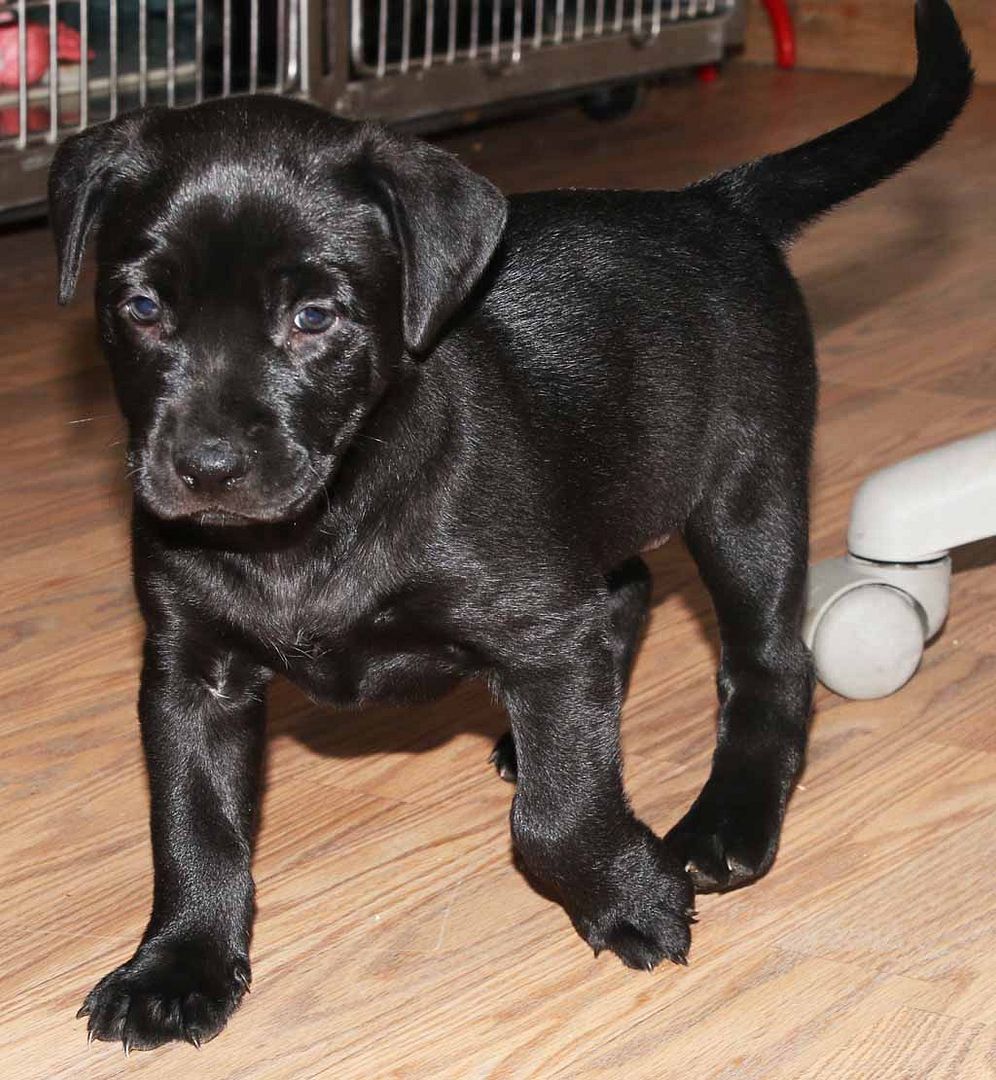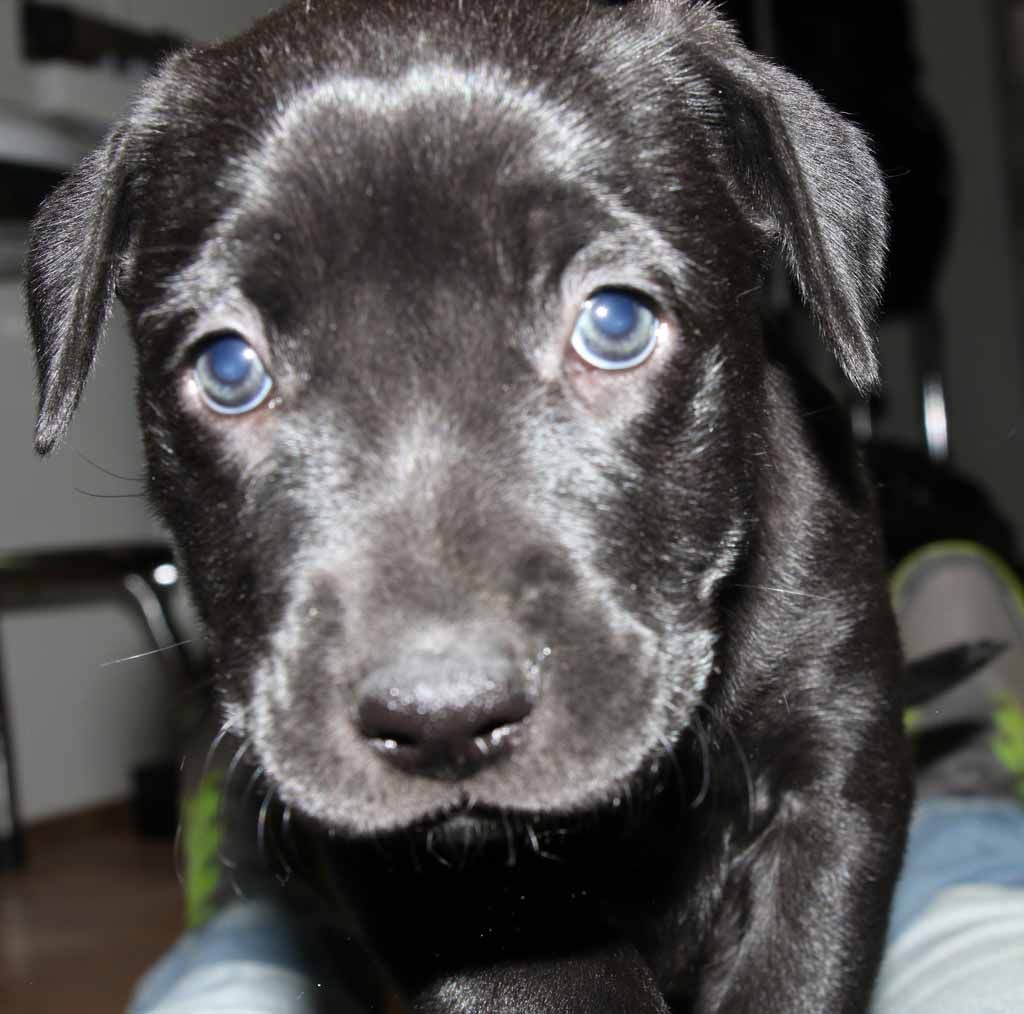 I'm Bell and a bit shy. I'm also a female. I kept trying to run back to all my siblings who were all crying to also get out to play. We just all finished eating, we actually eat real food and then snack on Mom after. The lady brought Yeager out thinking it may help. It helped a little.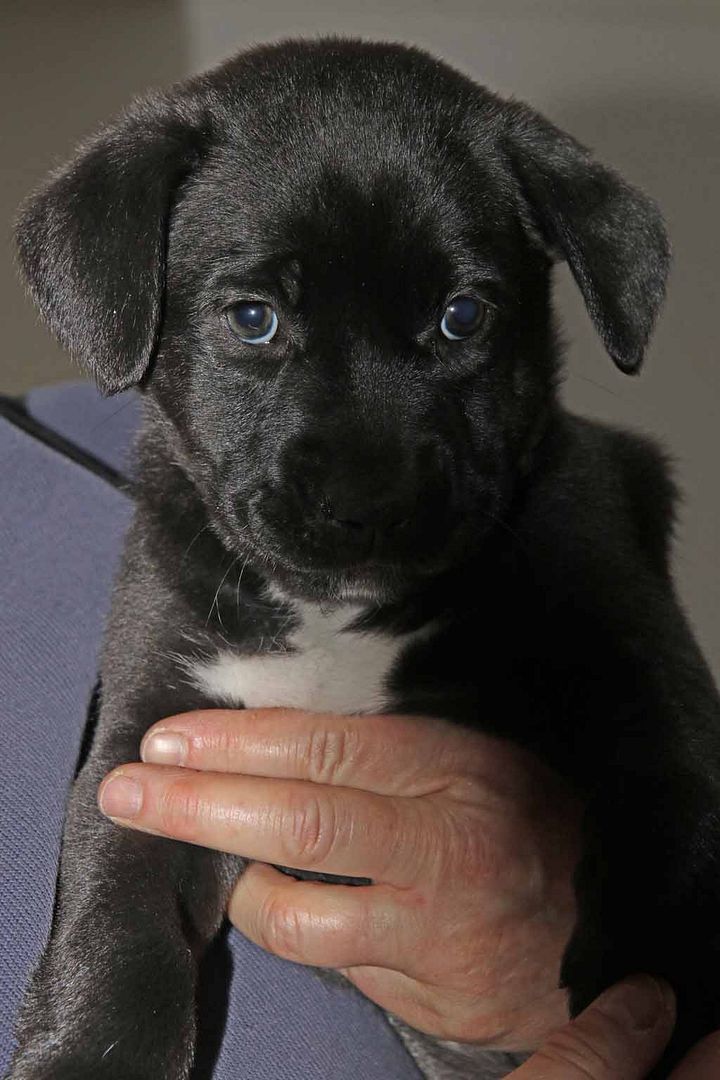 I'm Yeager who was brought out for Bell. I'm a male and my hair has curl and a little bit of length to it. I'm quite handsome, very brave and loving. I tried to get Bell to play and be comfortable, but soon as I didn't play with her, she wanted to go back to the group. I just wanted to hang out with the ladies and play.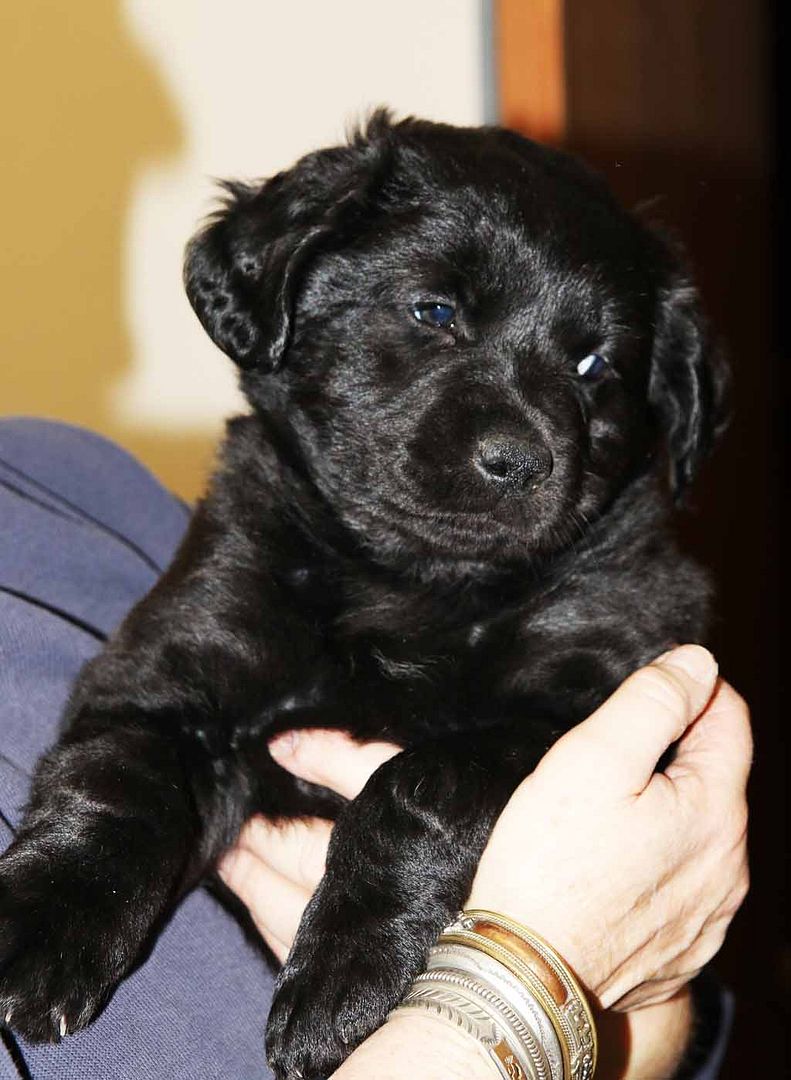 They call me Mosa. The lady didn't get too many photos of me, she kept saying something about her camera not behaving. I enjoyed being out and playing some. I'm also a male. You will just have to come down and visit with me.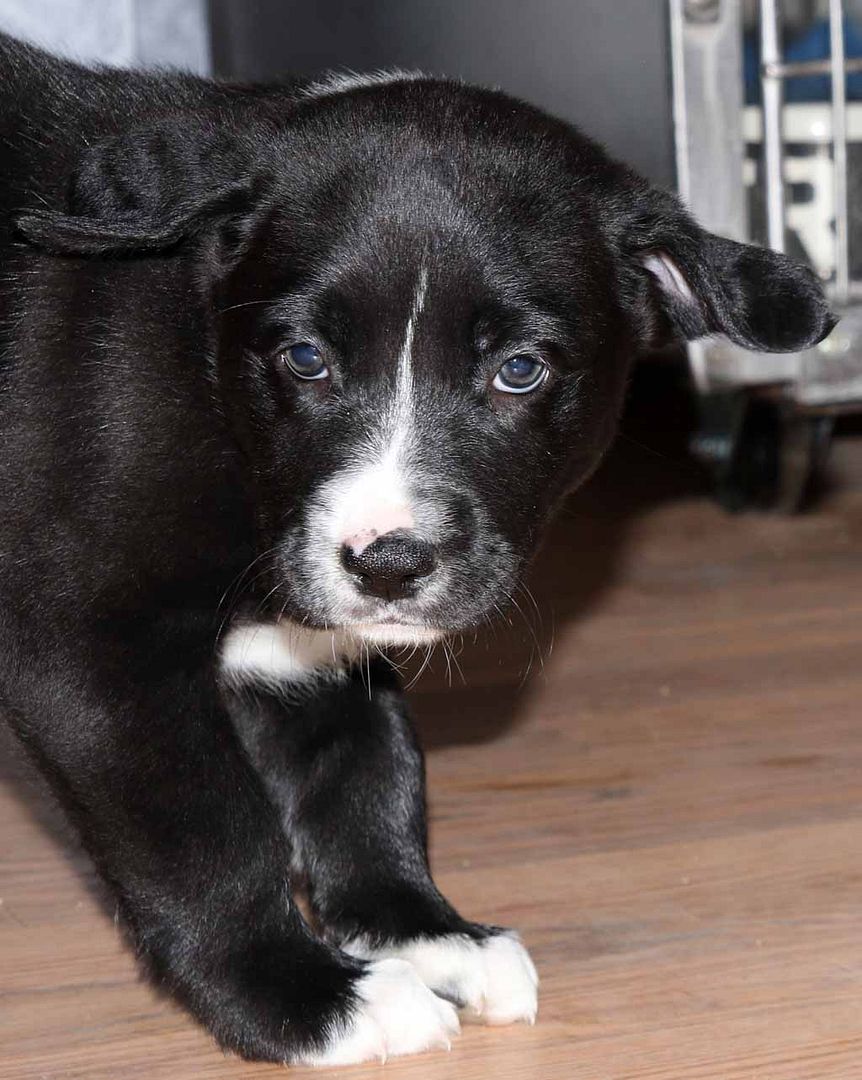 Flurry here, also a male. Also like to play and the lady needs to spend more time with me. When you come to visit, you can get to know me.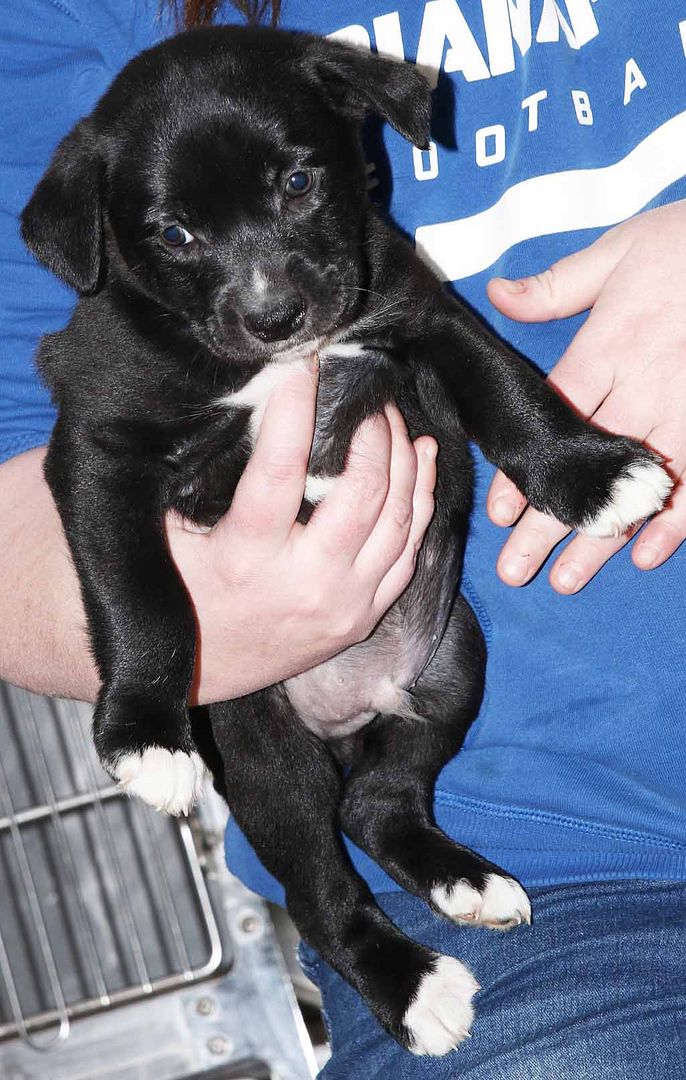 This shows the curious side of me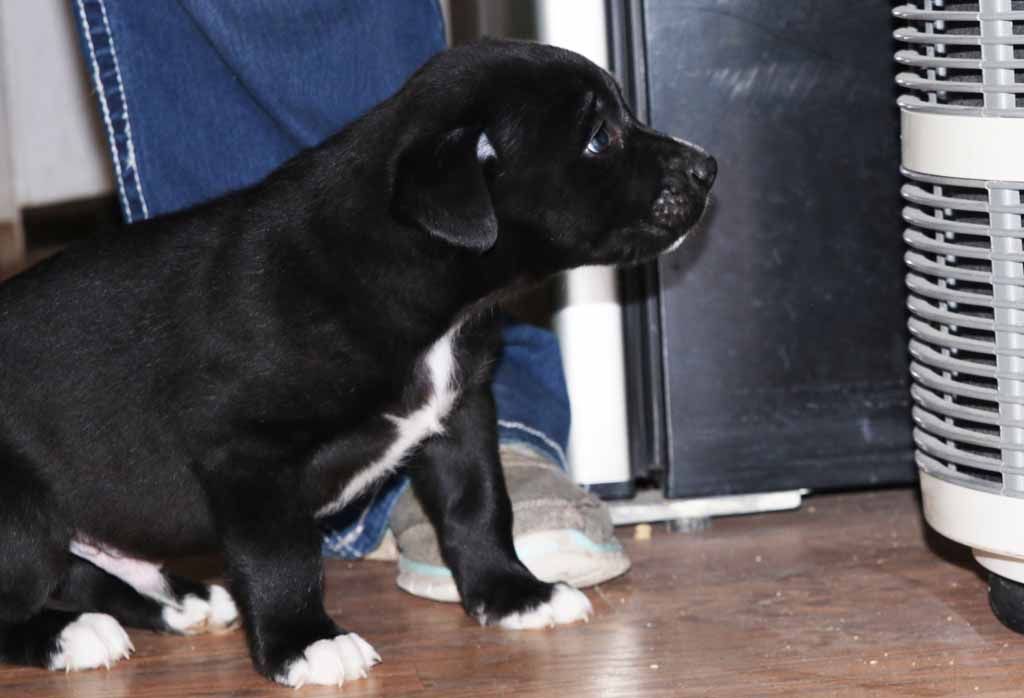 I'm Snow and a grey color, in case the photos don't show it. I'm a female, very loving, love to play and quite attractive.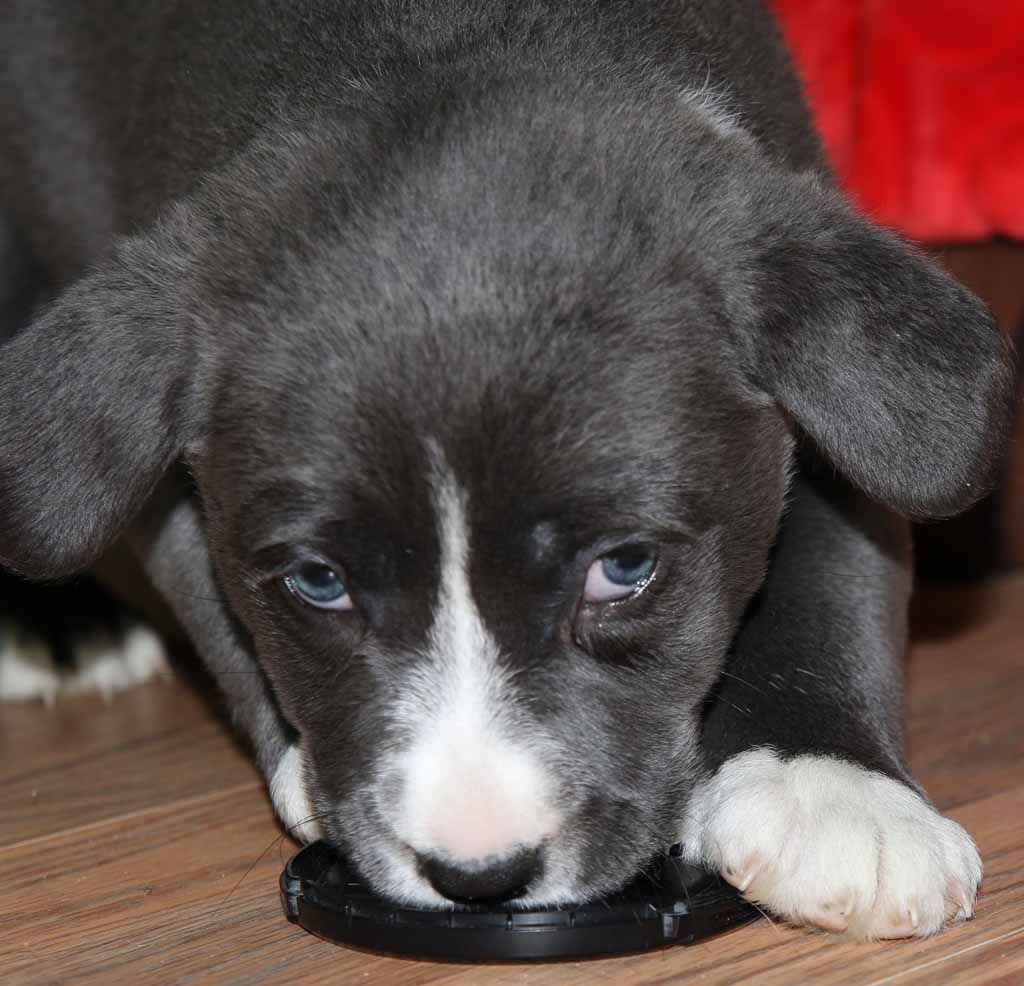 They named me Tressa, also grey and female. I'm also very loving, love to play and quite cute.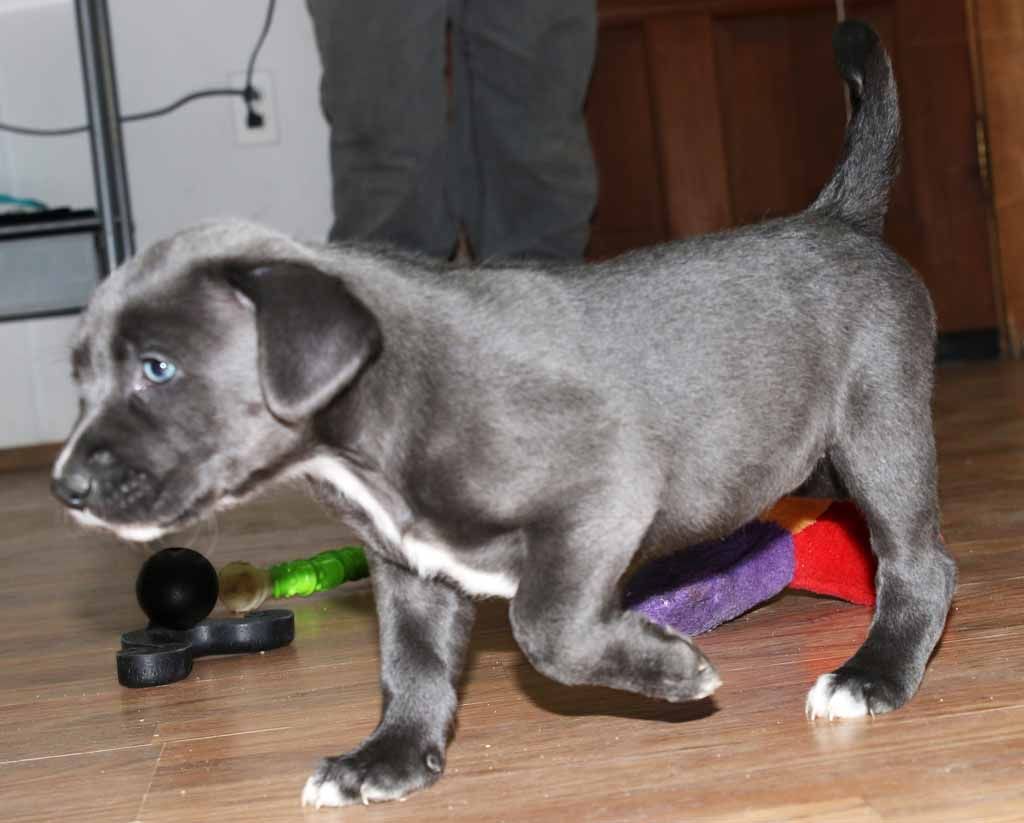 I'm Merry and a very merry dog I am. I'm also grey and female. My hair has a little bit of curl in it, not as much as Yeager, but it is there. Playing is also my thing, but if you want to just give me lots of loving, I would definitely love that too.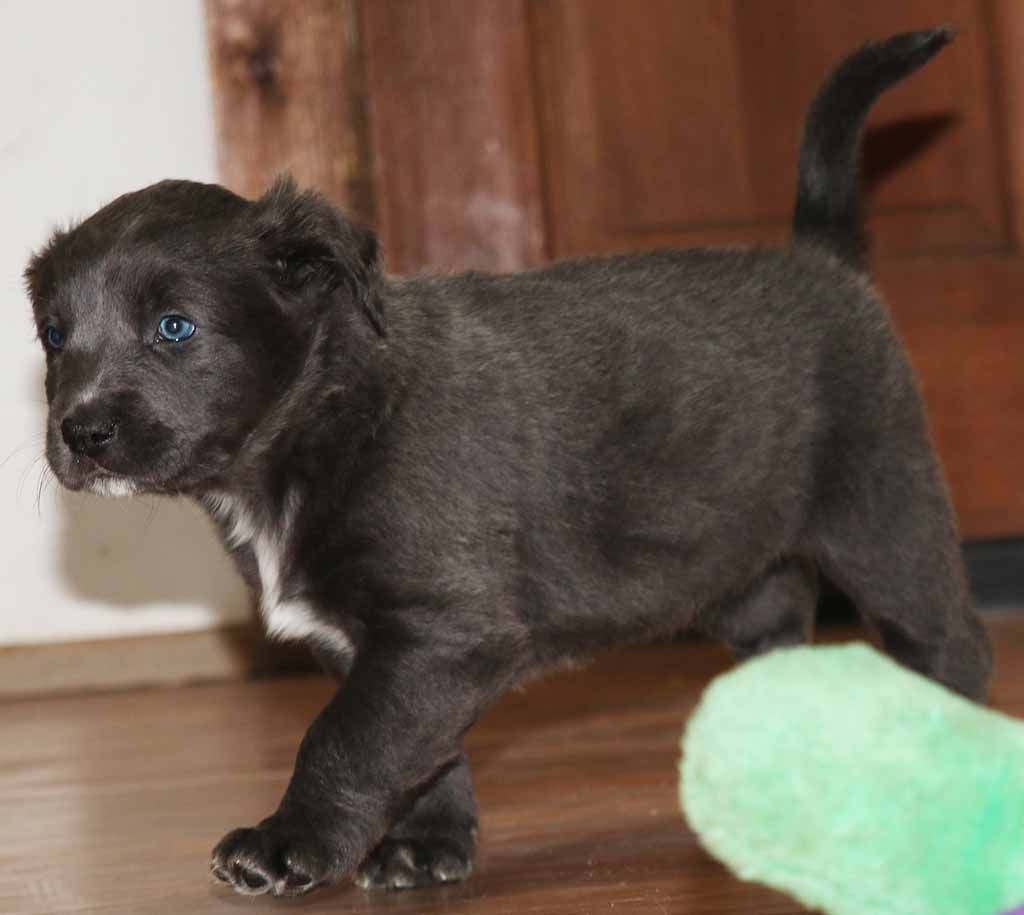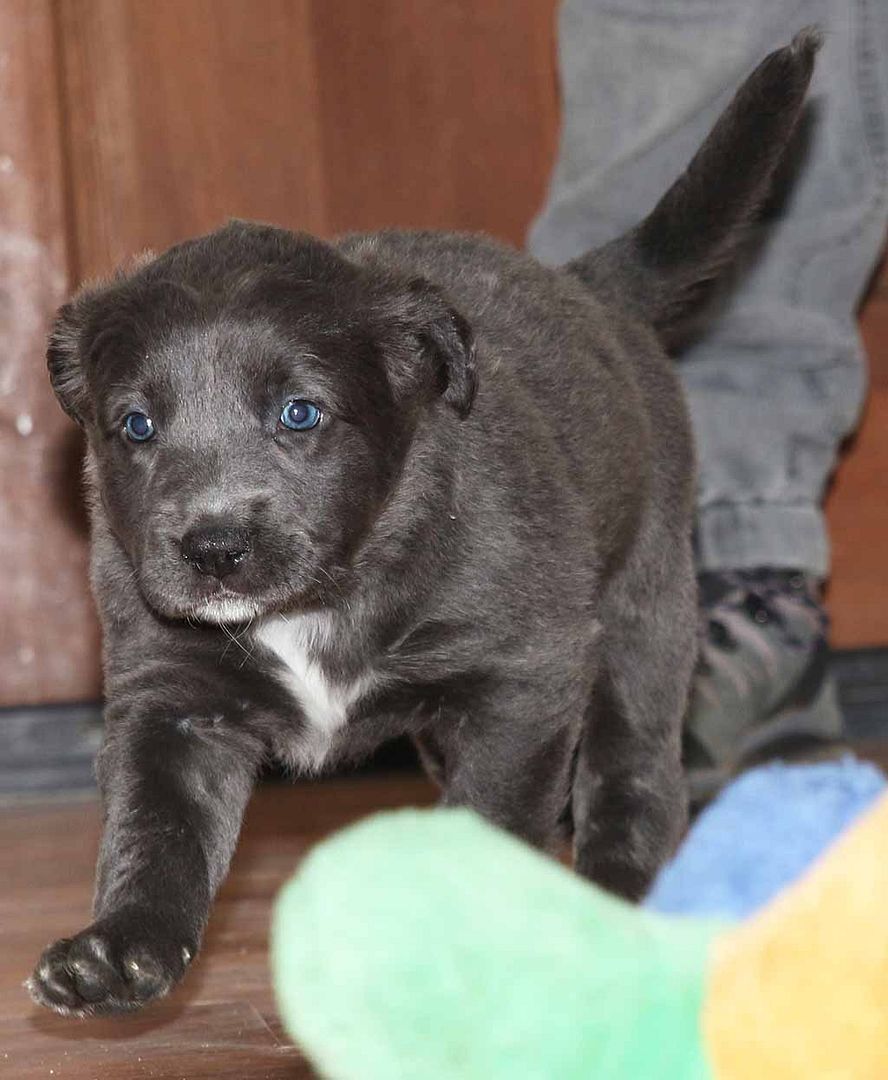 Star here. I'm also grey, but I'm a male. I'm also quite shy. I'm like that one kid in the family that is just so shy. I started to play, but then I just got nervous and melted into the floor and couldn't even walk. So the the lady picked me up and just gave me gentle hugs and pets, I did like that. I will need someone patient to teach me there is no need to be shy and that I'm a puppy and I should be playing with people.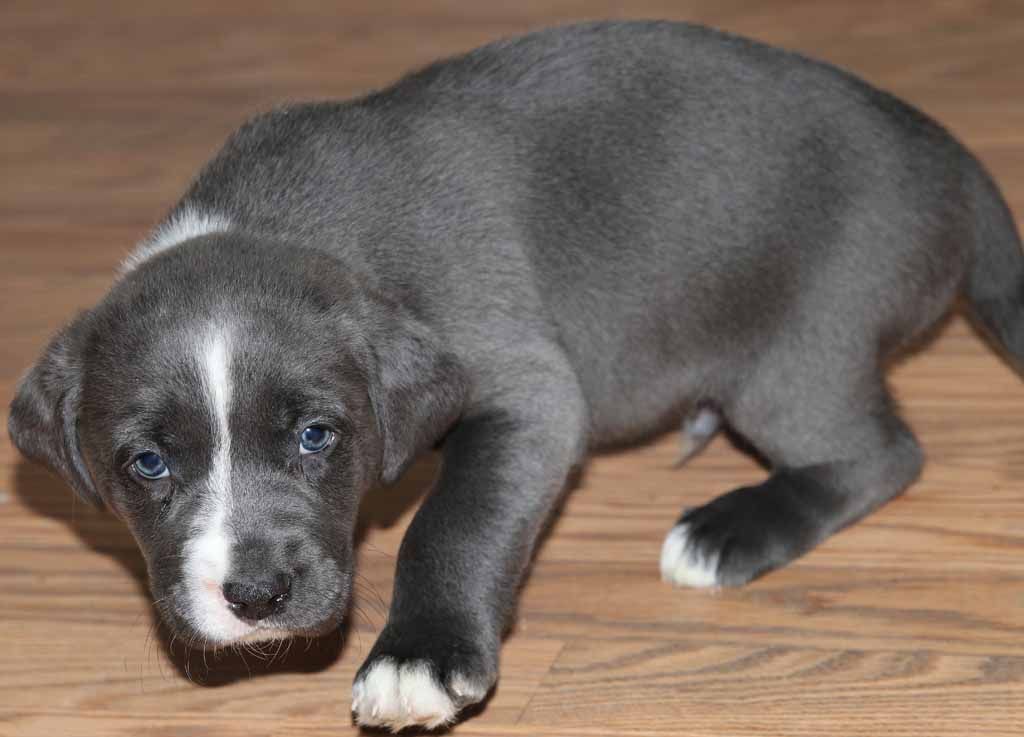 I felt a little braver with Susan's hands around me
I may not be a puppy, but I'm pretty young and a super sweet dog. My name is Frasier and I just arrived at the shelter on Saturday. This must mean this is a great New Year for me. I was quite timid when I first arrived, but I'm really liking this place and all the people. I'm a male and quite a handsome one.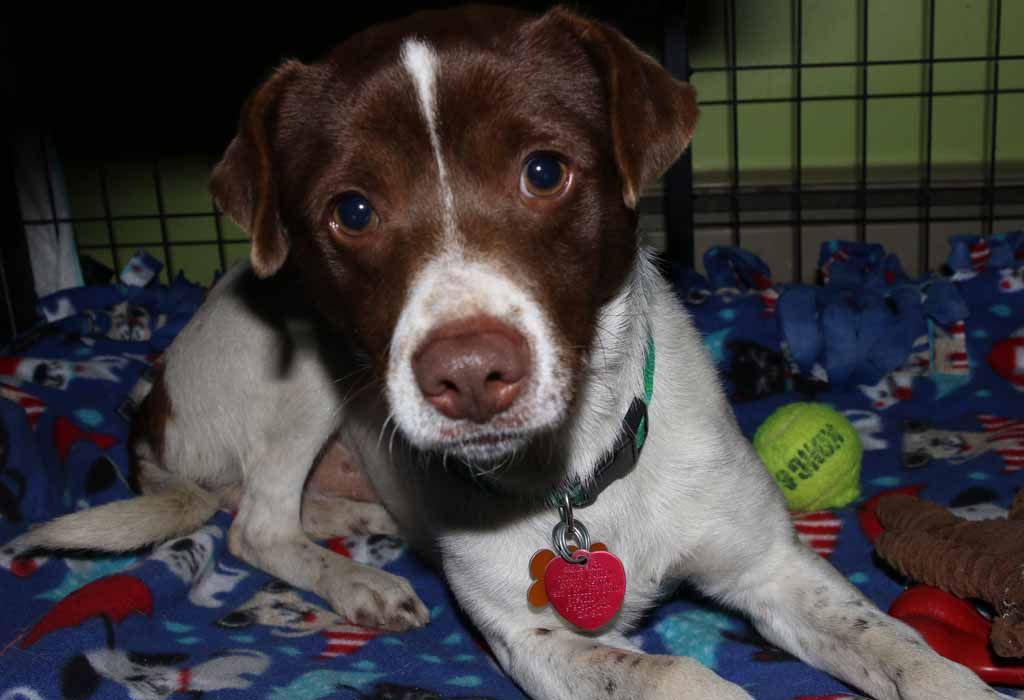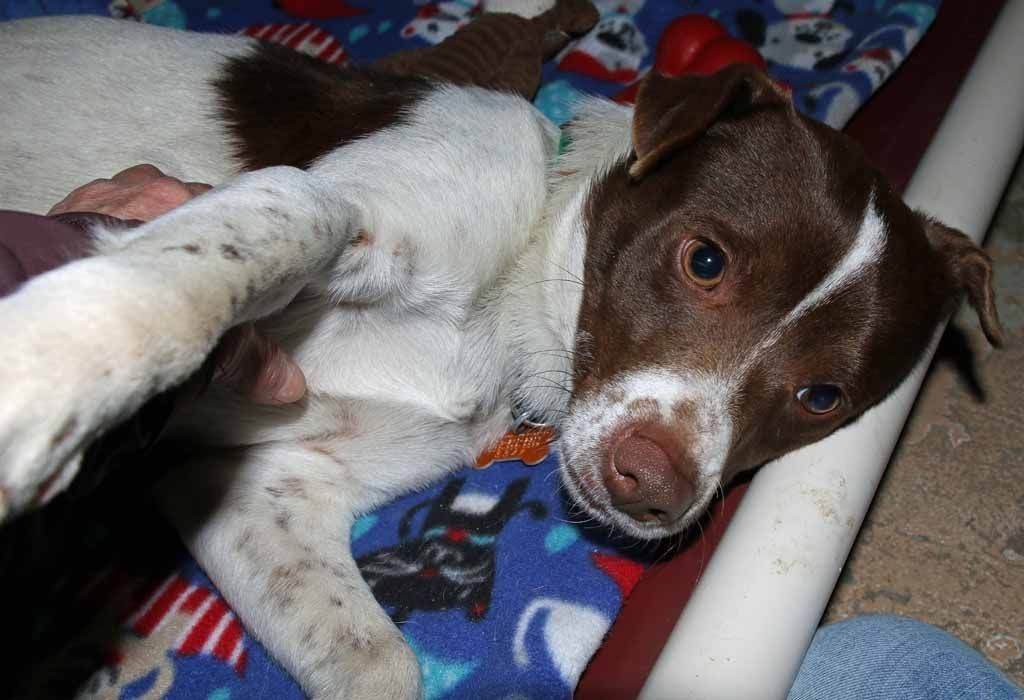 Serg here. I heard someone was asking about me, keeping my claws crossed. I have made such a turn around and still have a long way to go, but most important is I show potential. I'm so handsome, that must make up for some of my bad. No one is perfect.
Molly still here, too. Not sure what else I should do to get a home. I would make a perfect pet for a quiet home where my person and I could spend time together. I love to be pet and I roll over so my belly can be rubbed.
Last, but certainly not least, is me Coal. Here I am with Susan, my favorite person. I got her with a kiss.
***
Thanks for looking everyone and I hope it wasn't too overwhelming. A lot of photos, but a lot of doggies
If you or anyone you know is looking to adopt, please stop by and visit and get to know these guys. One of them may be the perfect one for you.