Needing to find a forever home for Gunner
2 yo Male border collie/heeler mix. 36 lbs, neutered, chipped, up to date on shots. Sweet boy, very affectionate and smart!
We rescued Gunner and his brother 2 years ago as puppies. We have a 5 yo Australian Shepherd as well. As the boys have gotten older, they have become aggressive towards other dogs (and sometimes each other), making impossible to walk/hike/travel will all 3 of them. When separated, I am able to work with them, but progress always reverses as soon as they are together. They have definitely formed a pack which has started to really take a toll on our family. I would love to find Gunner a new home that can work with him individually. He is very smart and responsive to training techniques, but like I said, everything is out the door as soon as he is back in his territory with his brother.
He would do best as an only dog, but I feel in the right situation he would do well with another dog who is more docile.
He is not good with cats or other animals. Older children preferred.
Crate and house trained, does not have destructive behaviors.
Gunner is a wonderful hiking companion and really does have a sweet personality. I hope there's someone out there for him!
please email with any questions/interes
kristine.thorne@gmail.com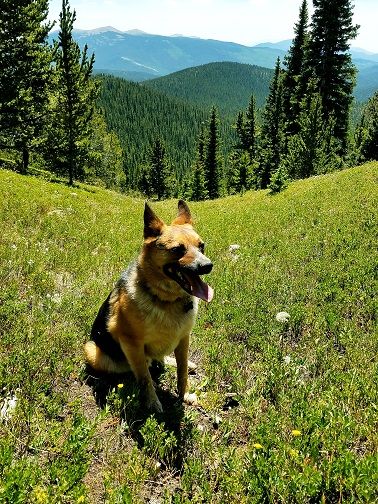 Picture attached below