Molly got adopted by someone with a lot of acres out near Jefferson. So far so good. Four new dogs came in last Friday and one is already adopted. They are all very sweet and appear to be good dogs. Cranberry is quite the professional burier, I included a short video as I was just amazed. The first photos try to capture her burying the red toy, it was long, so when she put it in the hole, she actually then folded it so it would fit all the way in. I then tried to play with the big orange ball with her and I assume she liked it so she also buried that one. There was one other stuffed toy that she had no interest in burying, wish she could tell me why.
Just want to quickly mention, I won't be able to do photos next week as I will be visiting with my Mom
***
I'm Franco, a male Weimarlabvretrieve, I bet you never heard of that breed. I'm actually registered as such in the all dogs matter club. I love playing, being pet and hugged. Not to brag, but I'm quite handsome with gorgeous eyes. Please stop by to visit with me.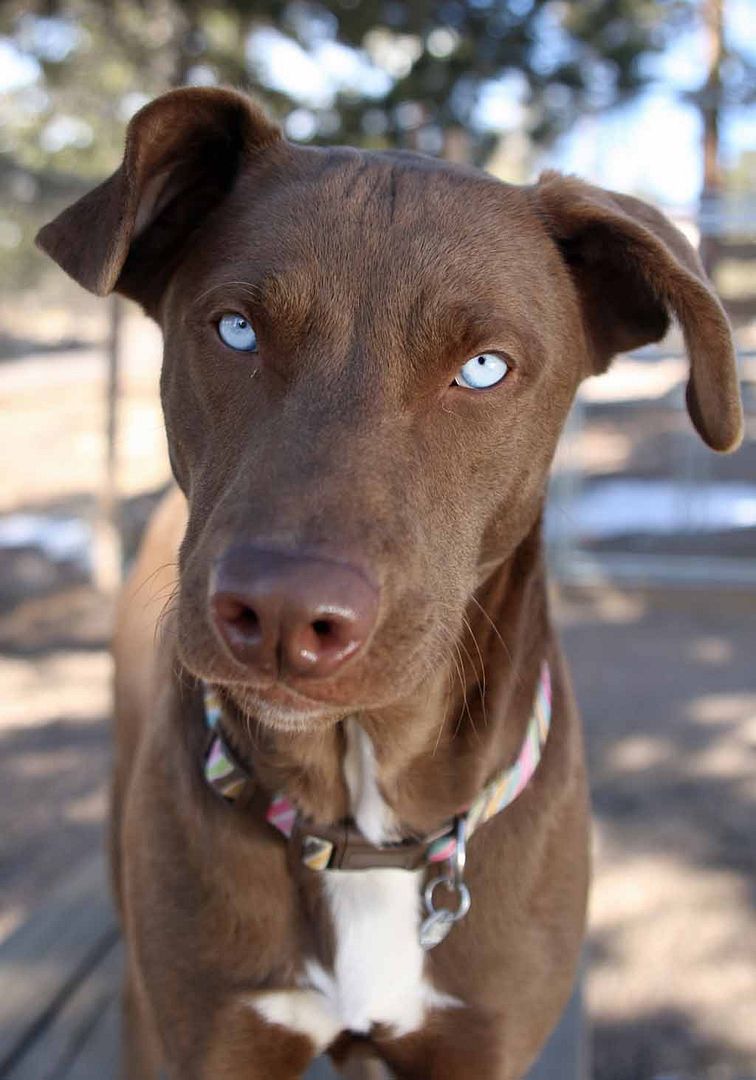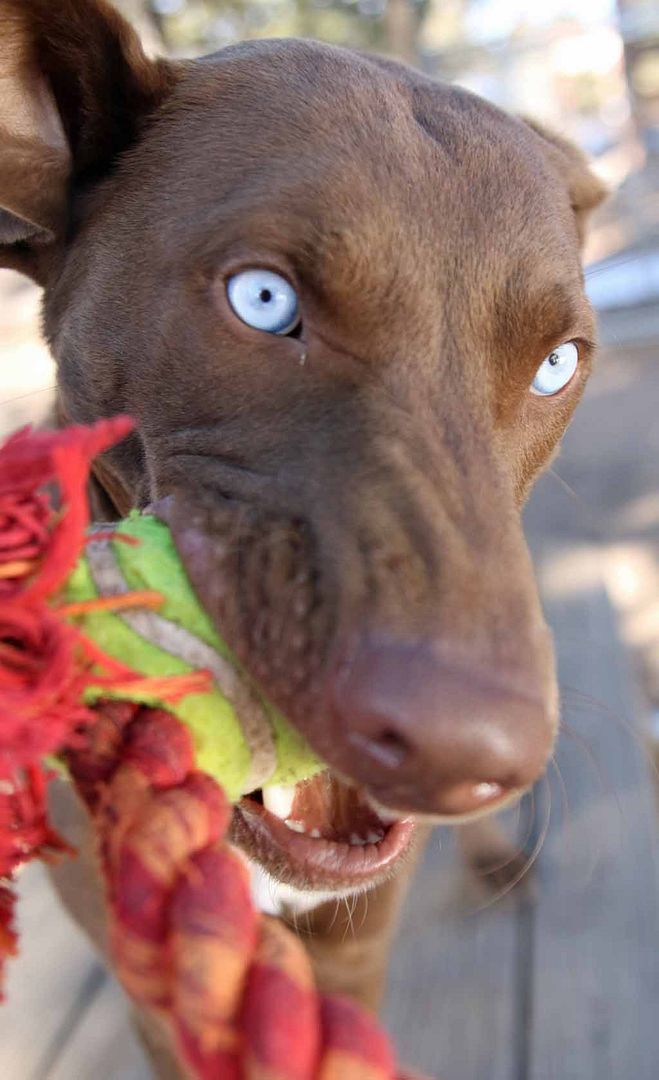 They call me Cranberry. I'm a female terrpit, I'm also registered in the same club as Franco. I'm also a professional burier, I practice with the toys I like or maybe even some of my owner's underwear. I can guarantee a person will never be able to see where I buried my treasure and I can do it within 35 seconds. Best part is I'm super sweet, love people and love being pet.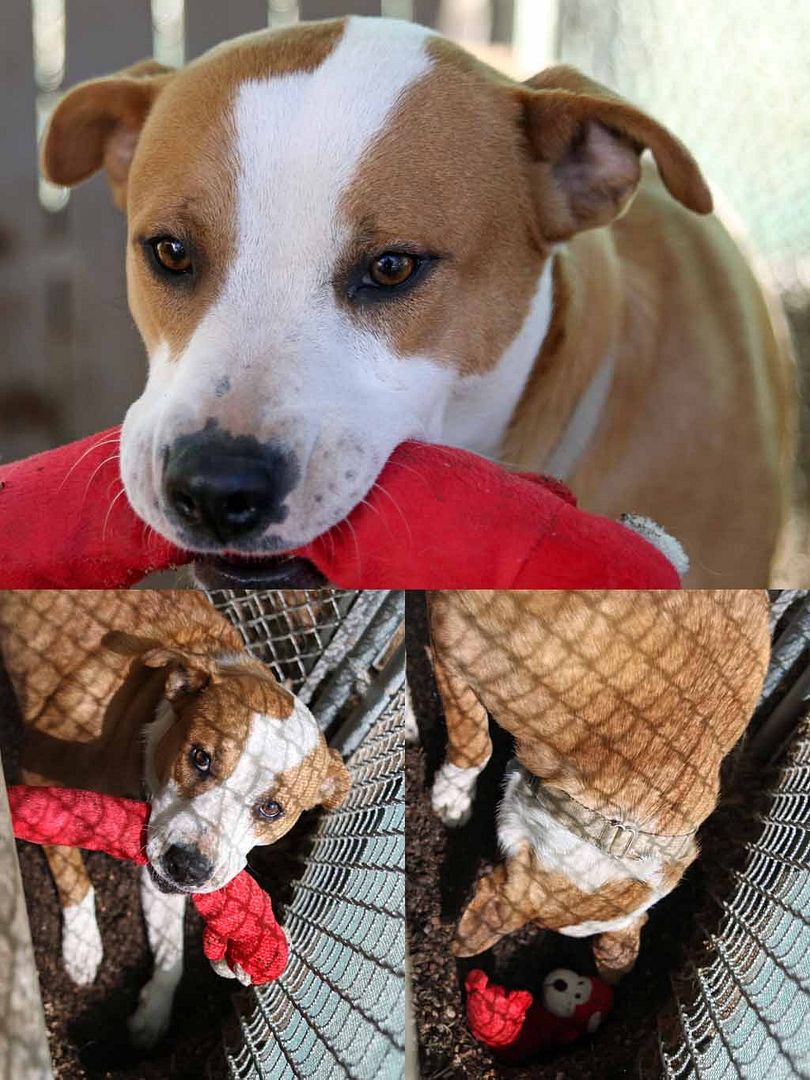 This is what really happened to the green ball, as that spot in the photo wasn't good.
https://www.youtube.com/watch?v=oDx8sf5nz6A
Please stop by to visit with me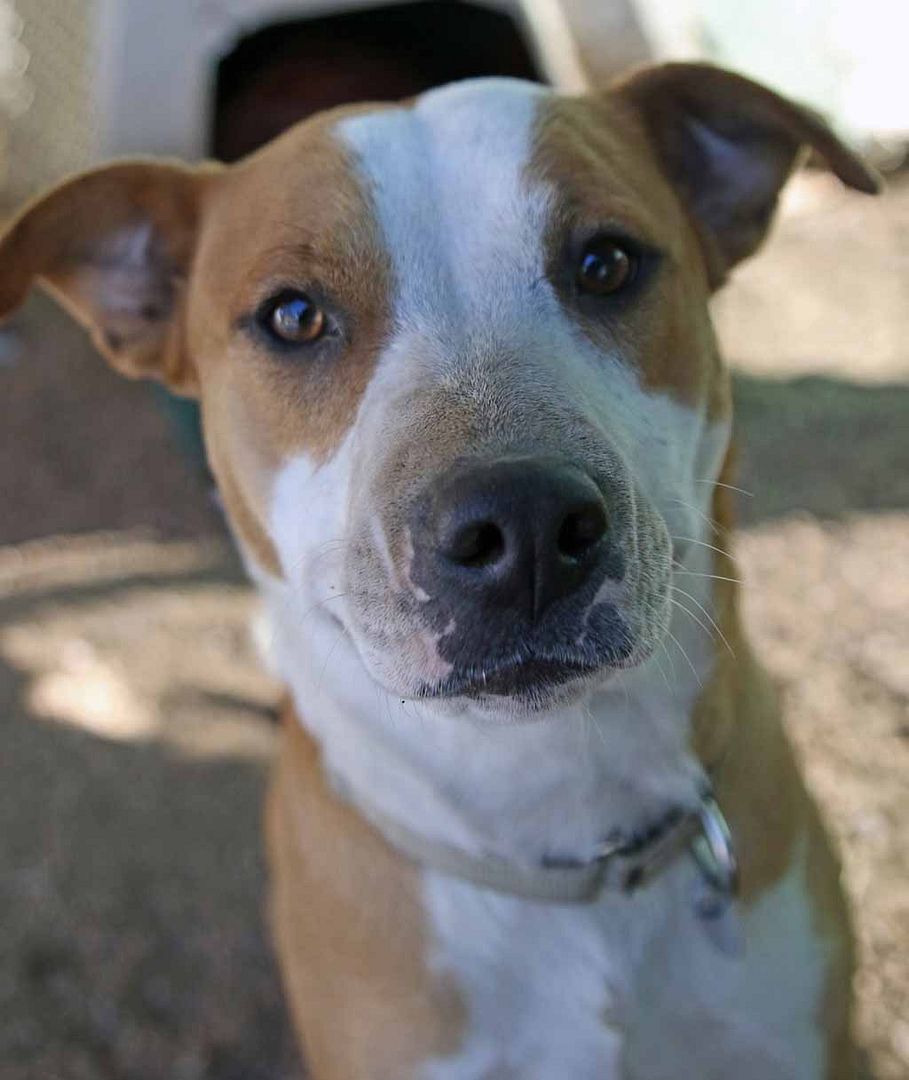 They call me Brindi. I'm a super sweet female Ausiepie, also in same club. I also love being pet and hugged.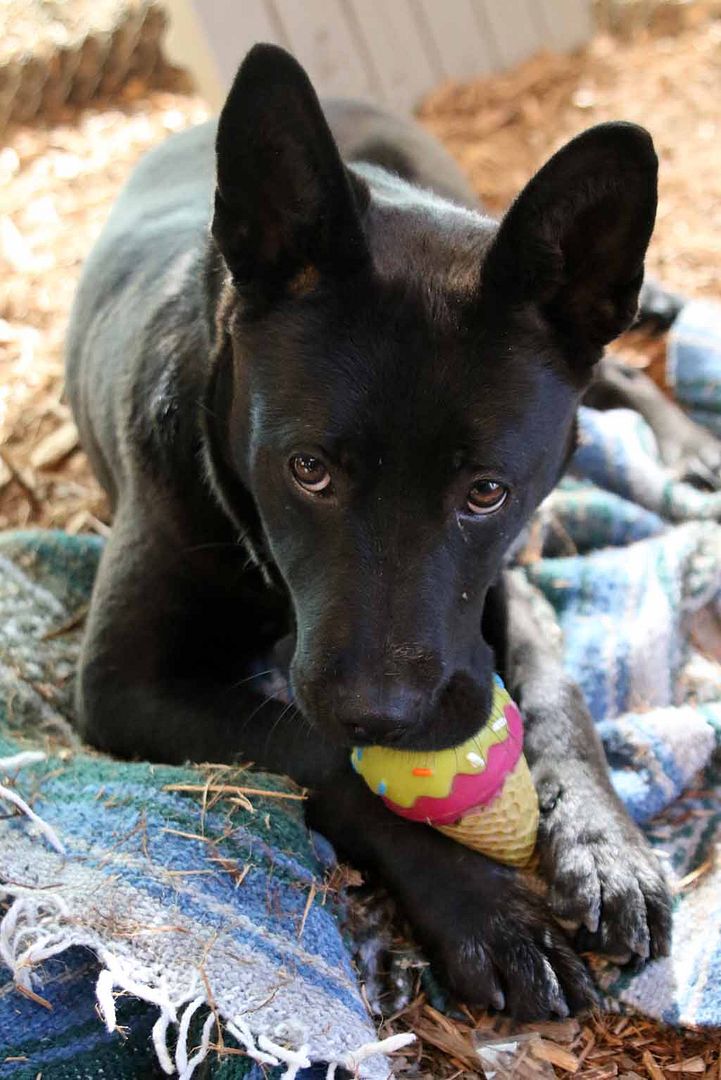 Iris here (formally Mom, Storm, Scout, but Iris is it, I feel it). I really do like cats, well, I respect cats. The little guy you see, is Smoke, you can see him in the cat topic, too. Well, he sure is brave for a little putty cat.
Ok, here is where Smoke starts his stuff, but notice how nice I am
OK, guys where are you? Smoke is giving me that look again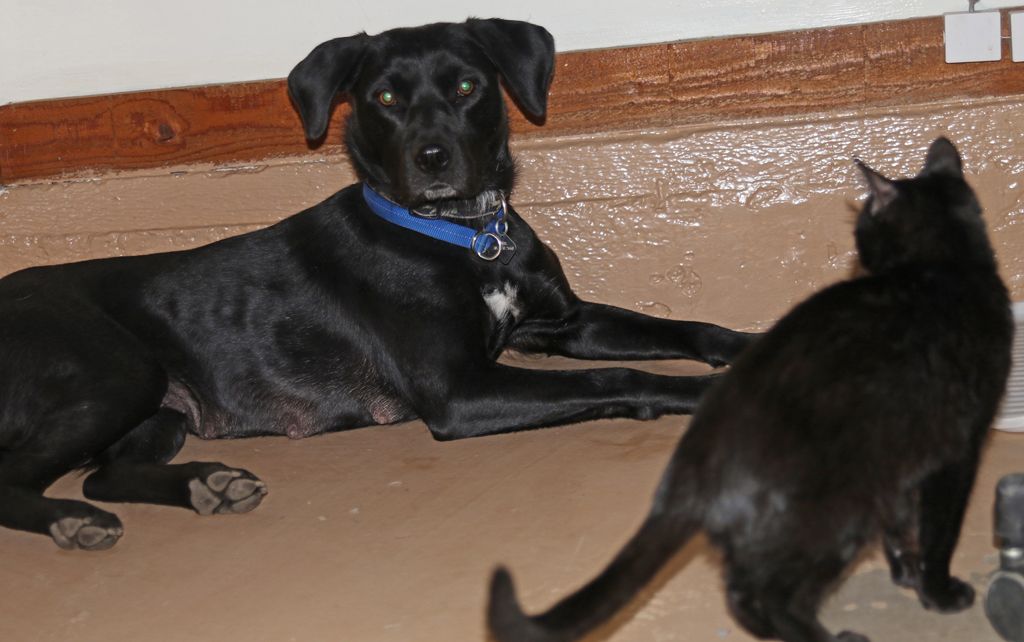 OK, now he is trying to eat my food, doesn't he know he shouldn't eat dog food
OK, can I go back in my kennel now, Smoke just won't let me be and not sure how to talk to him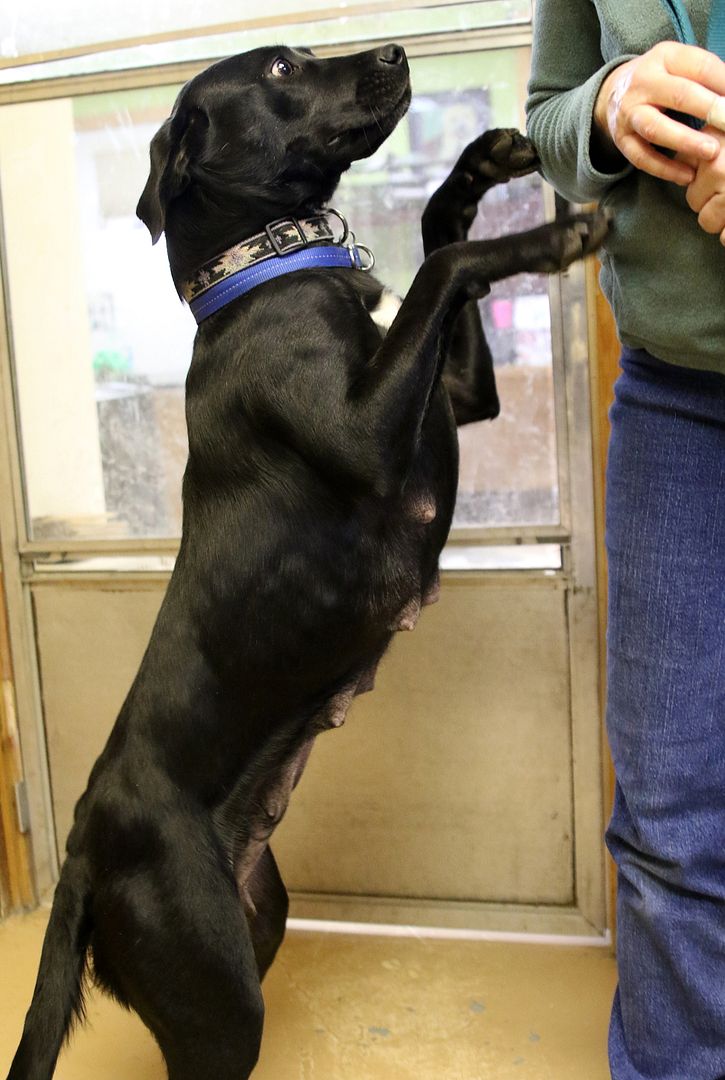 I'm Spudster, I came in only late last week and I already got adopted. I must be special. They said something about fixing me tomorrow, but I'm not broke so not sure what they mean. Then Saturday I go home with my new family, I can't wait, see how happy I am.
***
Thanks for looking everyone and as always if you or anyone you know is looking to adopt a dog, please give one of these guys a chance.
Gia McNerney
Amateur Photographer Volunteer
_________________
Adoption Center Location: 67318 Hwy 285, Pine, CO 80470 (not for postal use) Map
Mailing Address: P.O. Box 1250, Conifer, CO 80433
Open 7 days/week 11am to 4pm | Open til 7pm Weds
(Closed on major holidays)
Phone (303) 838-2668
Fax (303) 838-4419
http://imhs.org
Find Us On Facebook
Our Blog
IMHS Second Chance Thrift Shop
Open Tues-Sun 10:30-6:00
303-816-2471