There was a cat that totally made my day. Cheeto.
Back at the end of January, Cheeto was found as a stray by Park County Animal Control. His right back leg was crushed and not repairable. Dr. Palmini at Sano Animal Hospital amputated his leg to give him a better life. When he arrived at IMHS, he appeared to be ferrel. He stayed in his den and only came out when everyone was gone. We would all talk to him through the cage. We thought for sure he could only be a barn cat. About 3 weeks ago, I would lay in the one half of the cage so he couldn't run out and try to get a photo, I would talk gently to him and he was attentive and didn't spit which I thought was good. It was difficult to get a photo because it was so dark. I kept trying to get closer and finally got one that was fairly presentable, which I posted last week.
Today he was a totally different cat. He was no longer in his den. He was laying on a blanket in the open just watching everything and everyone. It was the best thing ever. We took him into the play room and I sat with him for awhile, he was wonderful, even gave kisses. They told me, this past Sunday Alysha, another photographer for IMHS went in the cage with him and then he ended up coming out and did head butts with her. Thanks Alysha for getting Cheeto out of his shell.
Below are the photos that show the progress of this wonderful cat, my heart is tingling from today.
Here he is back in Janurary just out of surgery at Sano (provided by Sano):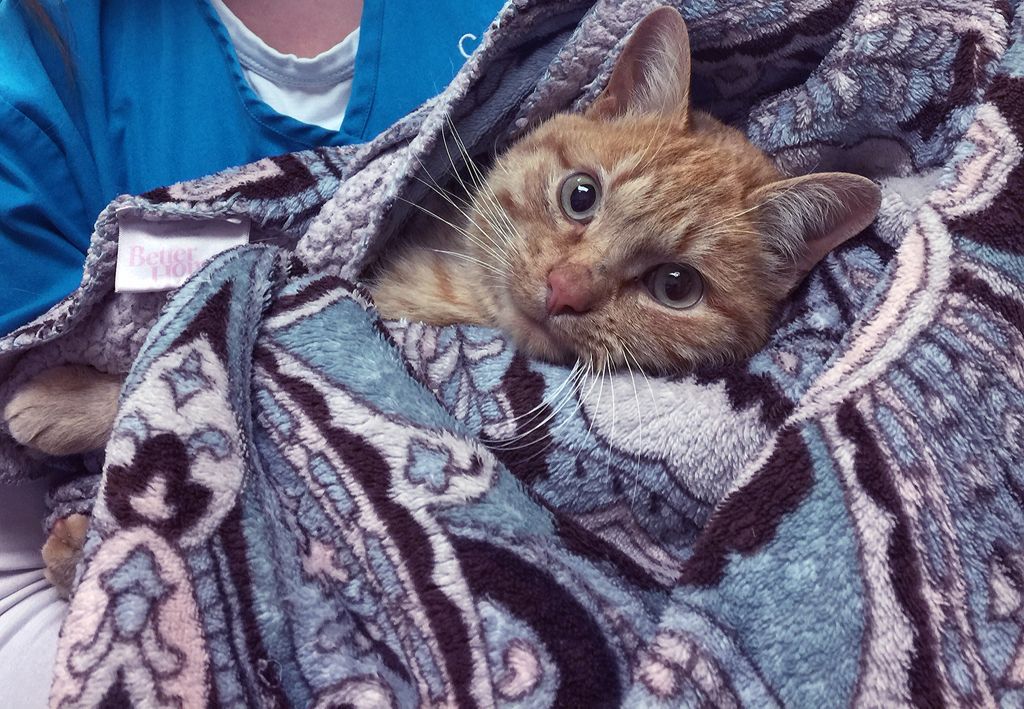 This is him in his den, last week's photo
And these are today's photos --- Cheeto, you made my day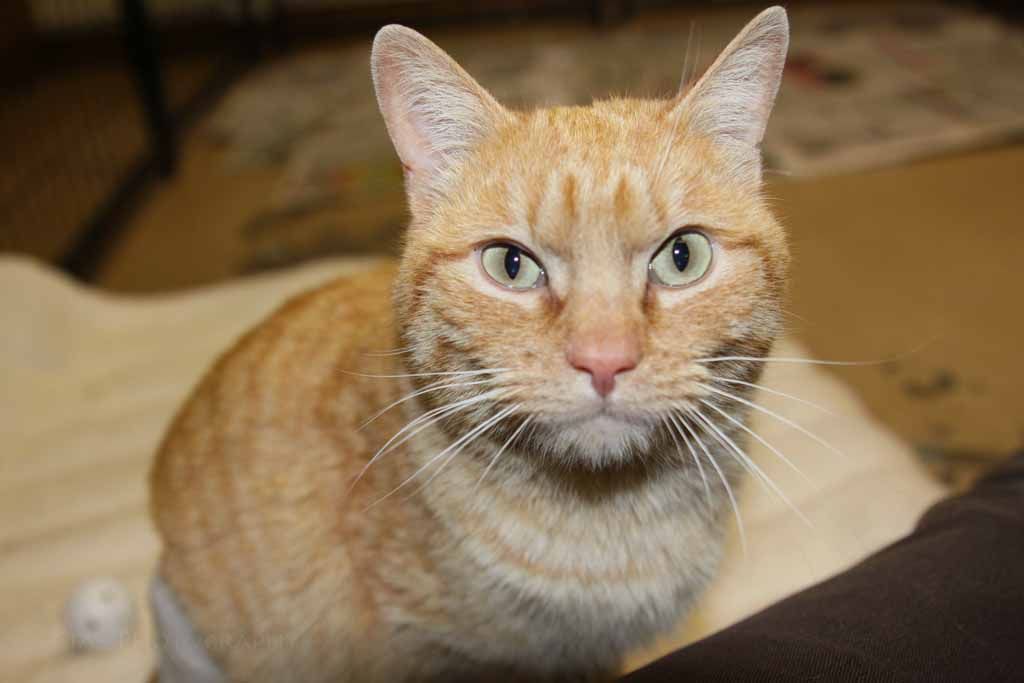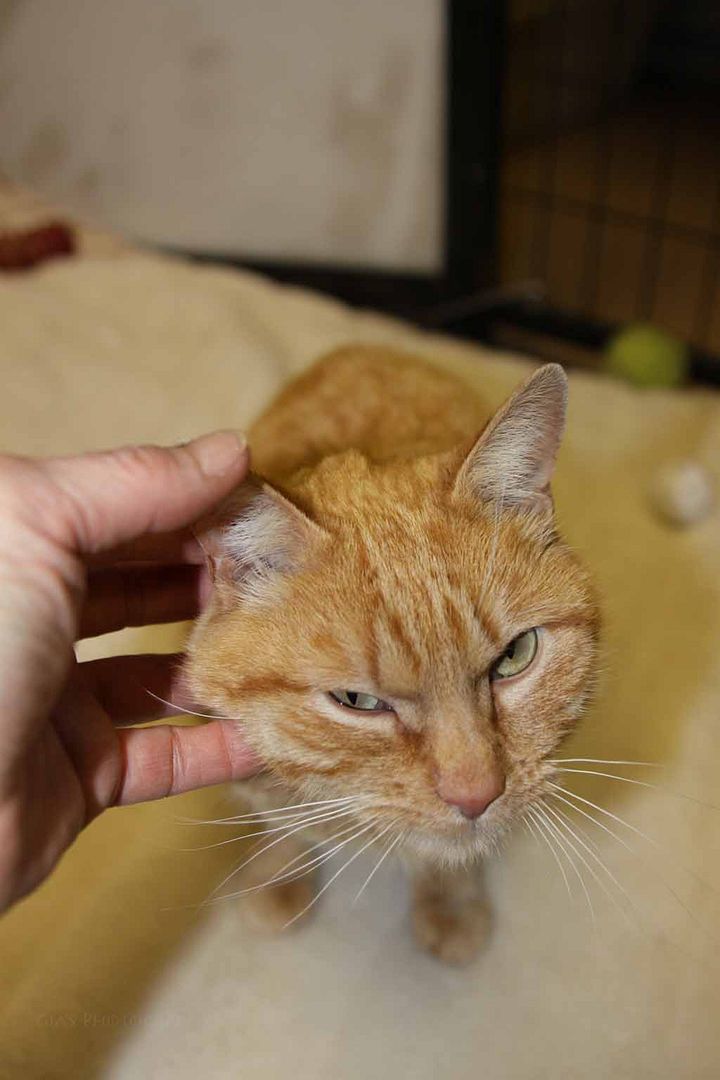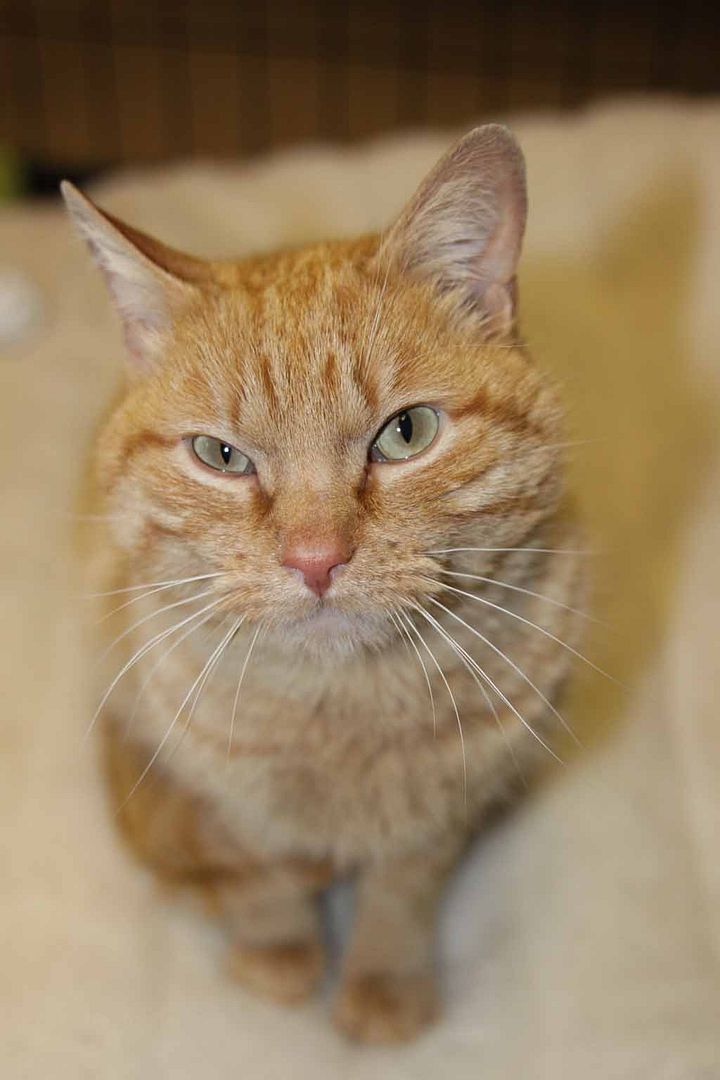 Now for the rest of the very friendly and fun crew.
***
I'm Andy. A very handsome and distinquished cat. I enjoyed being pet, but I also enjoyed just sitting here and letting the lady take my photo.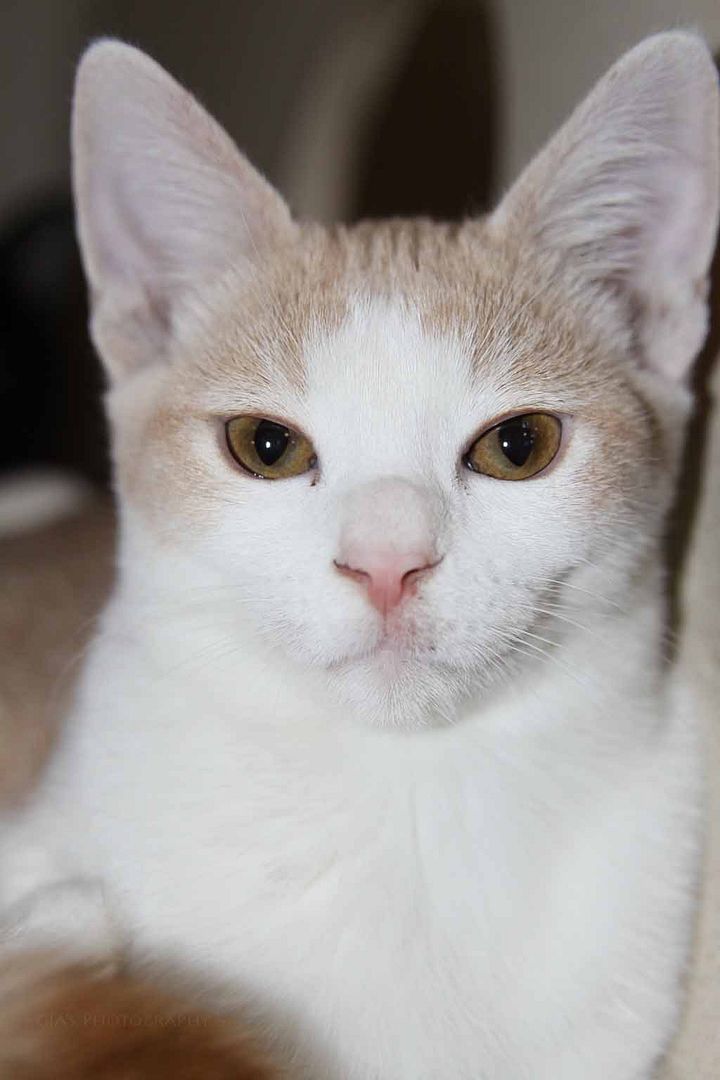 This is my friend Amber. Ok, I can talk for myself, as he said, my name is Amber. I'm a sweet girl and I enjoy being pet or just hanging out.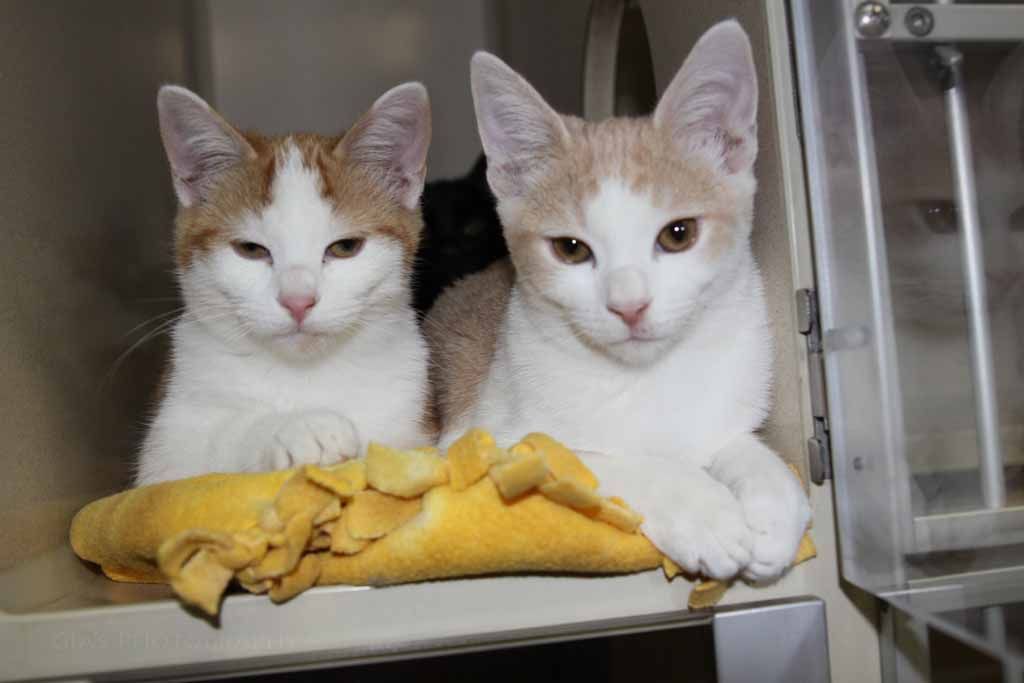 I'm Smoke, the one in the back that looks like smoke. Figured I would come and see what was going on. I'm just a very handsome and friendly guy.
I'm Bruno. I am super sweet, friendly and just a cool male cat. The lady messed up last week, she thought I was someone called Static. Turns out Static was adopted and the person said she didn't care if he hid under the bed, she will just wait till he is comfortable enough to hang out.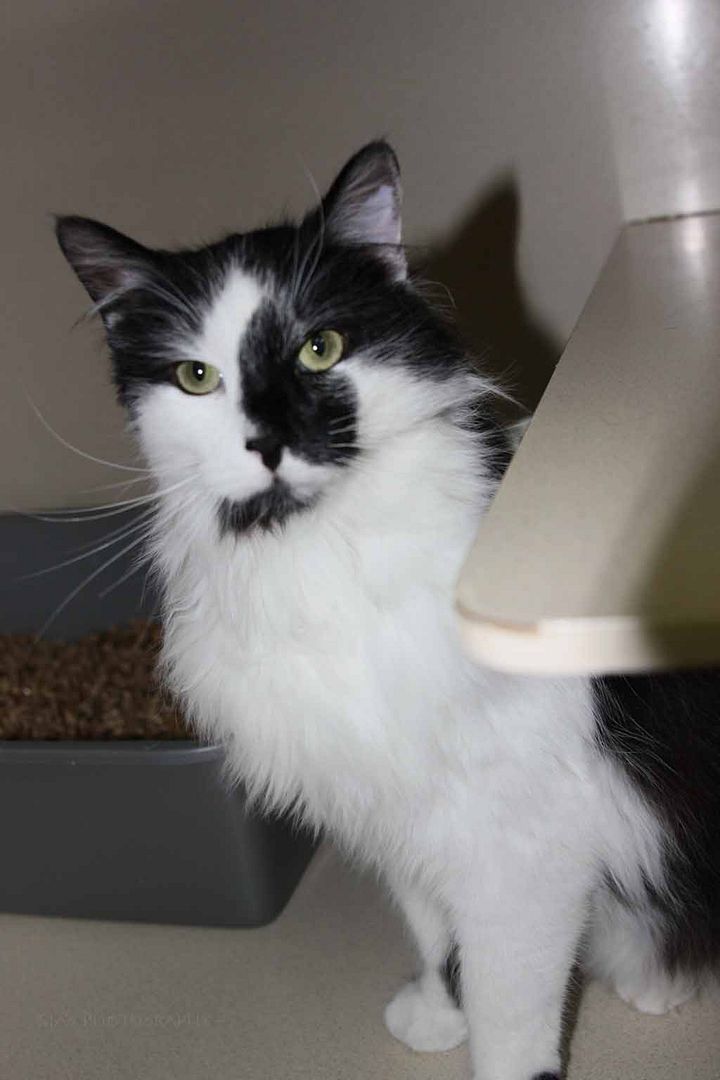 Batman here. Can't believe I'm still here. I'm one of the coolest male cats around. I may be tough, but that is OK, as long as it is just me and Flower, we be good.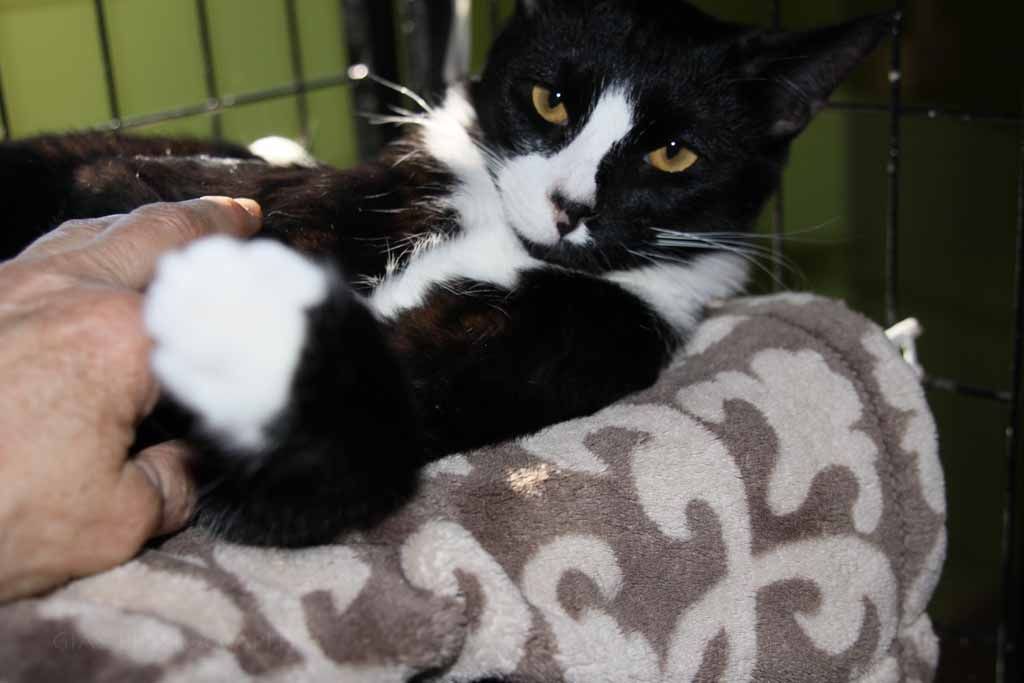 Flower here and the same story as Batman, except for the fact I'm female.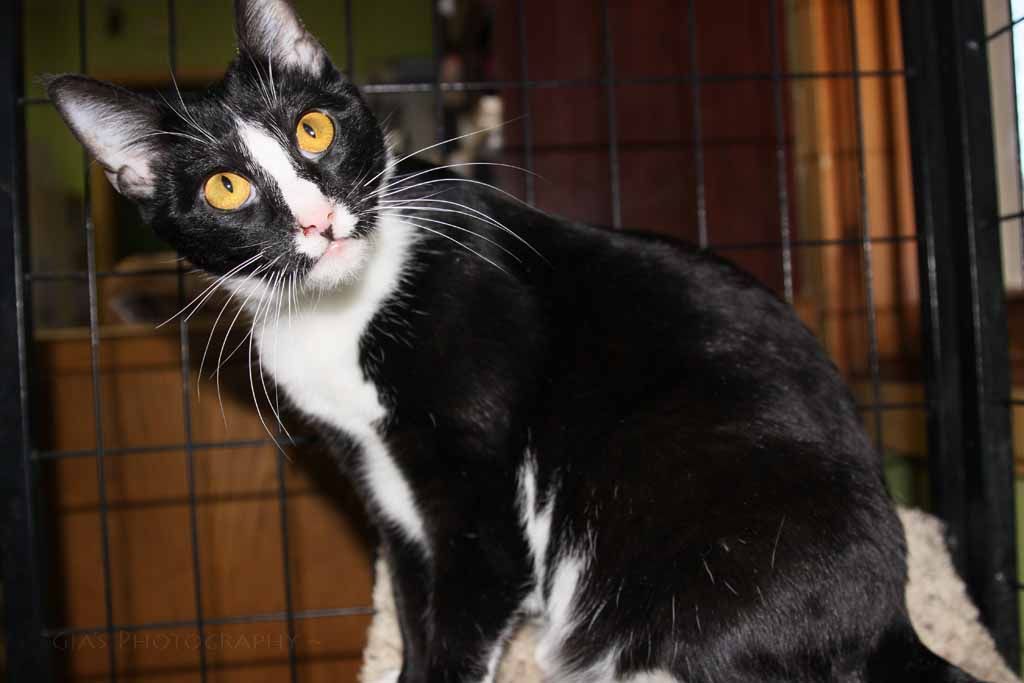 Bambi here and I have some really good news. I am going to a foster home. I love it here, but I know it will be better being in a home with all the attention going to me.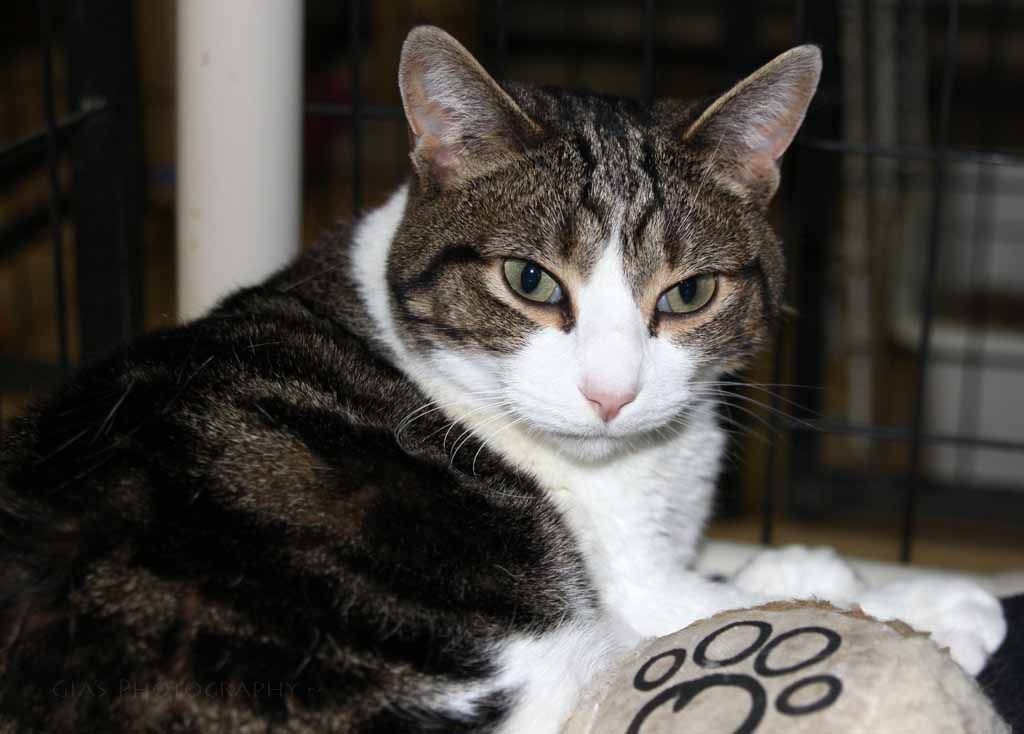 Bobbysocks here, need I say more. Well, other than I hope one day I get adopted.
They call me Sassy and boy can I be Sassy. Once you start petting me, I just get all wound up. I love being pet and being with people. I'm very sweet and friendly female.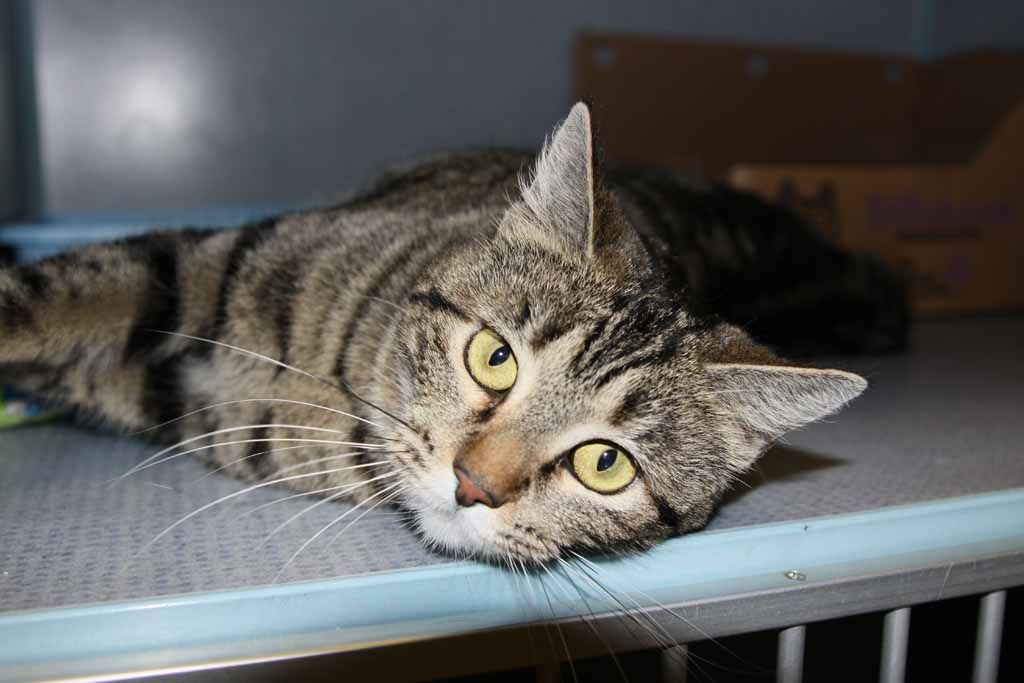 ***
Hope everyone enjoyed the photos. If you or anyone you know is looking to adopt a cat, please come and visit with one of these guys.
Gia McNerney
Volunteer Photographer
_________________
Adoption Center Location: 67318 Hwy 285, Pine, CO 80470 (not for postal use) Map
Mailing Address: P.O. Box 1250, Conifer, CO 80433
Open 7 days/week 11am to 4pm | Open til 7pm Weds
(Closed on major holidays)
Phone (303) 838-2668
Fax (303) 838-4419
http://imhs.org
Find Us On Facebook
Our Blog
IMHS Second Chance Thrift Shop
Open Tues-Sun 10:30-6:00
303-816-2471