I was able to take photos of the new dogs at the shelter yesterday, plus the Kansas dogs. The Kansas dogs are doing well after their surgery on Wednesday. I spent some time sitting with them and I'm able to pet all of them now. They keep improving each day. They still have a long way to go, but are getting there. They are walking, but it is hard, although if I remember when they first arrived, it is huge.
There are six new dogs, two are a bit shy, but I'm sure they will get over that as they only just arrived. As told, one was abused and you will see how skinny he is in his photos. But what a sweetheart, the previous owner taught how to sit and each time I was giving a treat, he would sit and wait, kinda amazing. Even though he was not treated right, this dog has such respect for people, it will be good for him to learn that he can actually have fun with people and get lots of loving and most important, not be starving. One of the new dogs has already been adopted, a small female lap dog, the people are very excited about adopting her.
There is also a puppy that was recently brought in; surrendered by her owner which is a really good thing.
Tomorrow IMHS will be holding an adoption event at Petco down in Golden from 10-2pm. Some of the new dogs and maybe Norman will be at the adoption event. The Petco phone number is 303-384-0013.
If any questions or interested in any of these wonderful dogs, please call IMHS at 303-838-2668.
***
My name is Daisy Mae. I'm a female and quite a lovable puppy.
I am inside right now, because I just had surgery yesterday. Otherwise I would be outside playing. I am good friends with Norman, we play well together.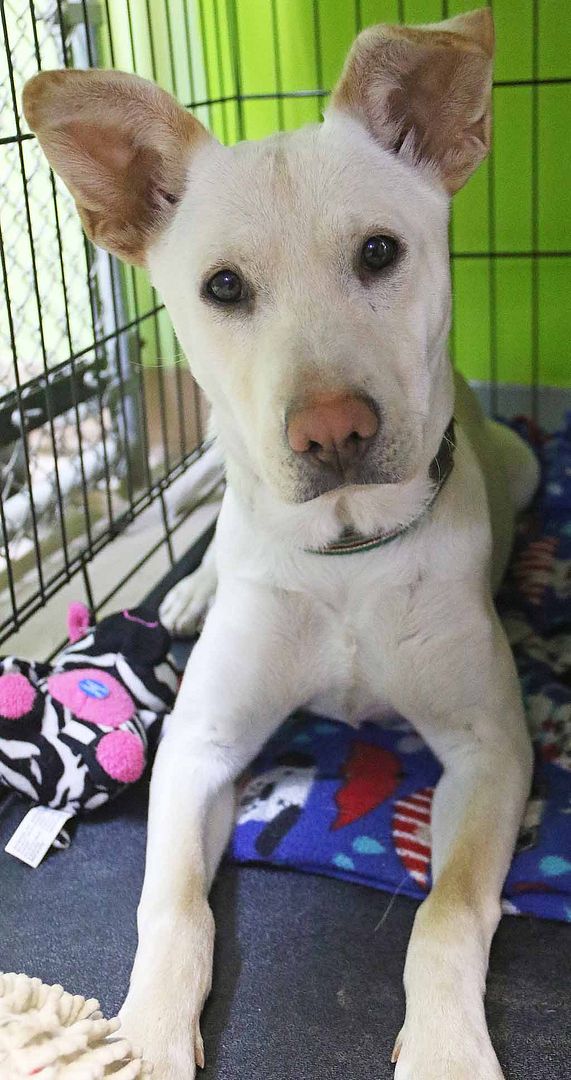 I hope I get a loving forever home where my new owners will always love me, care for me and never want to give me up.
My name is Bear. I've learned in my life that I must always listen to people, otherwise I'll be hurt also learned that I'm not a living thing, but an object to be owned.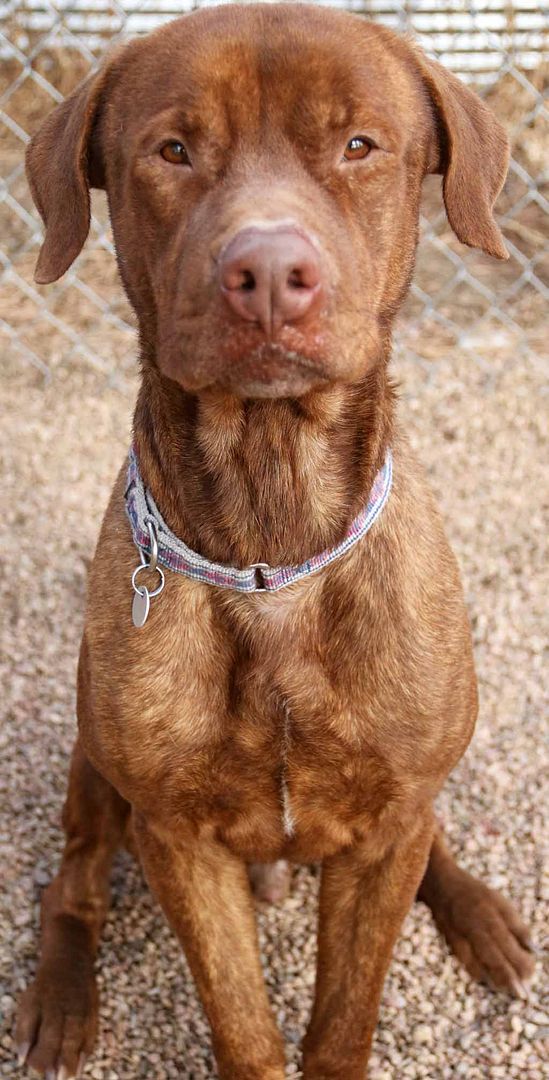 I didn't get much food where I used to live. Since I've been here I've been fed on a schedule and it feels good.
Maybe now my head won't look so big compared to my body.
The lady was giving me treats and not even yelling at me to sit. Do you have anymore treats?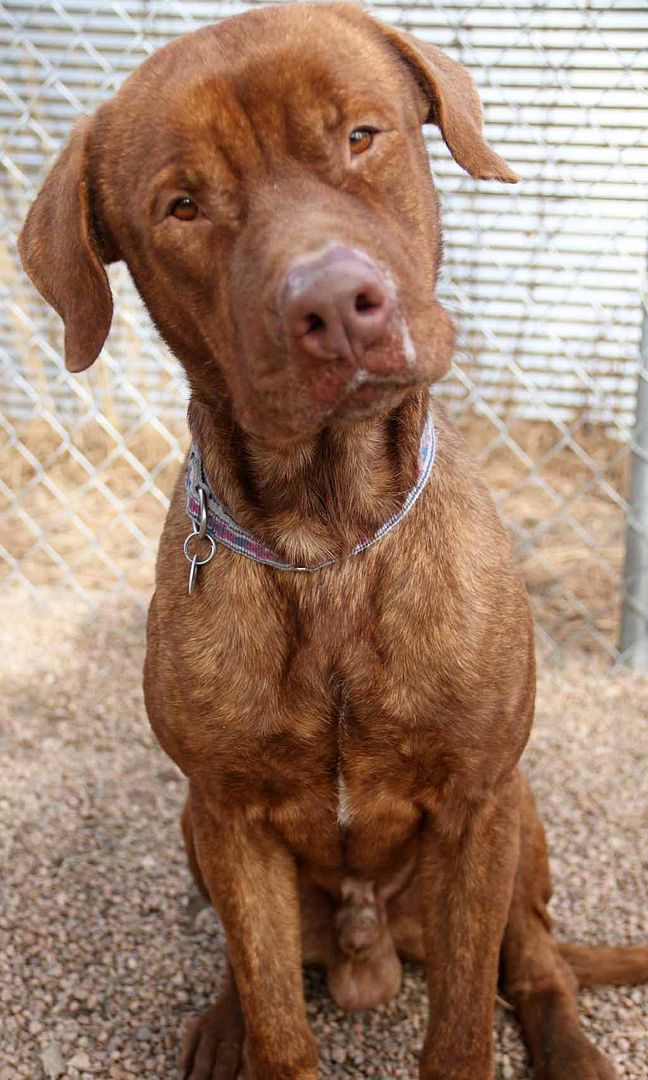 They call me Rudi. I'm a very handsome young male. I'm quite shy, but only because I'm not sure if you are a good person or a bad person.
It didn't take me that long to let the lady pet me.
I was still a bit nervous, but I have my reasons for that.
Everyone here is proving to be trustworthy so maybe I can finally get over my fear of people.
My name is Kenosha and I'm just a year old. I am a very playful and loving female dog.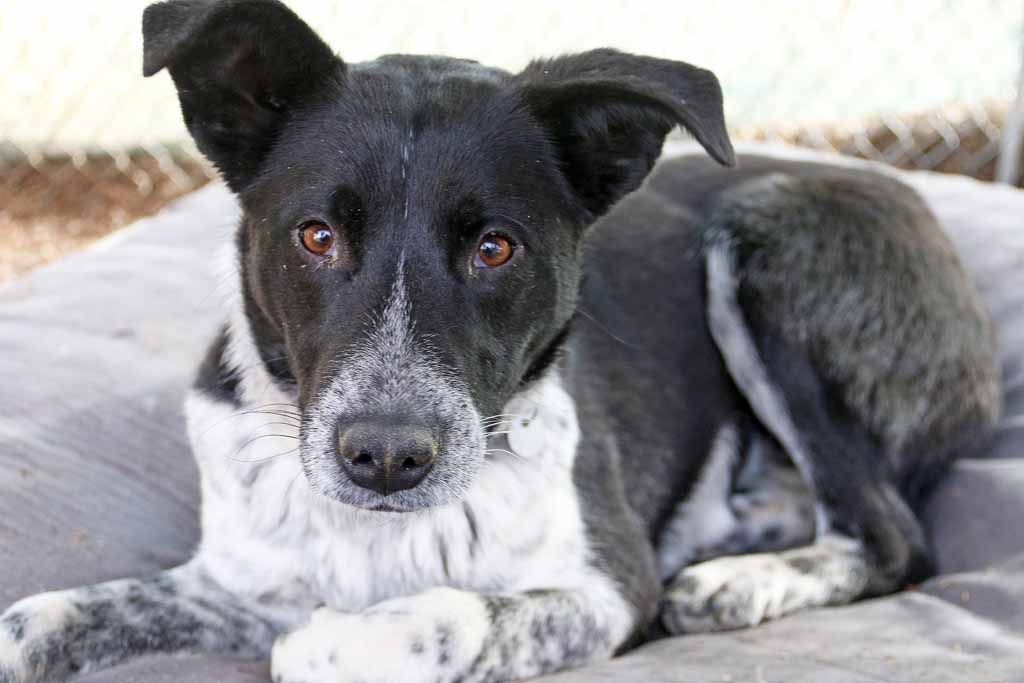 What do you mean I need to stay still so you can take my photo?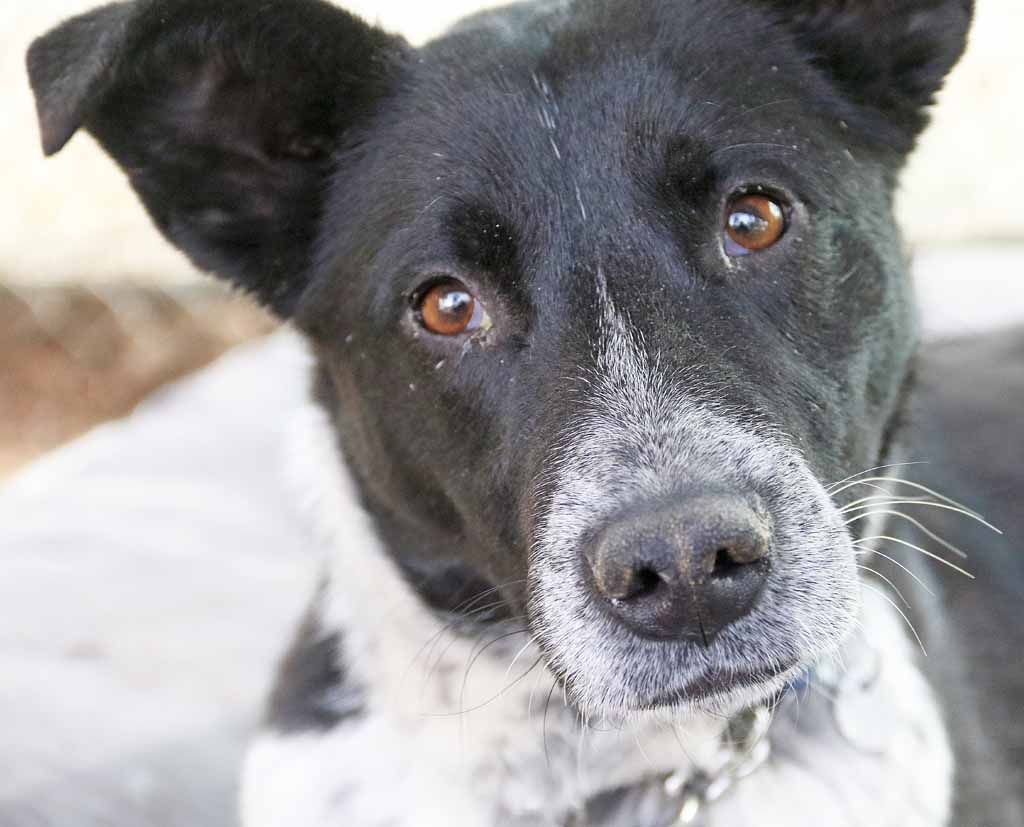 Can we play again? Not sure what to do with the ball you threw.
OK, since you keep pointing that big black thing at me, I'm just going to lie down.
My name is Aspen. I'm a very playful and loving female, too. I'm a happy girl.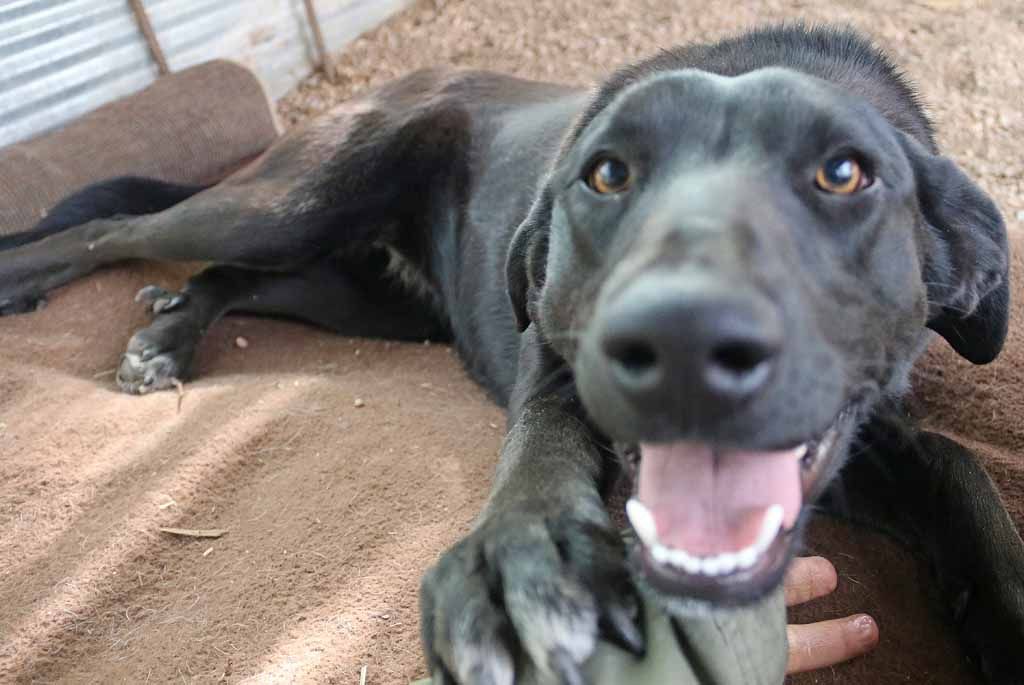 This is my good side and my more serious look.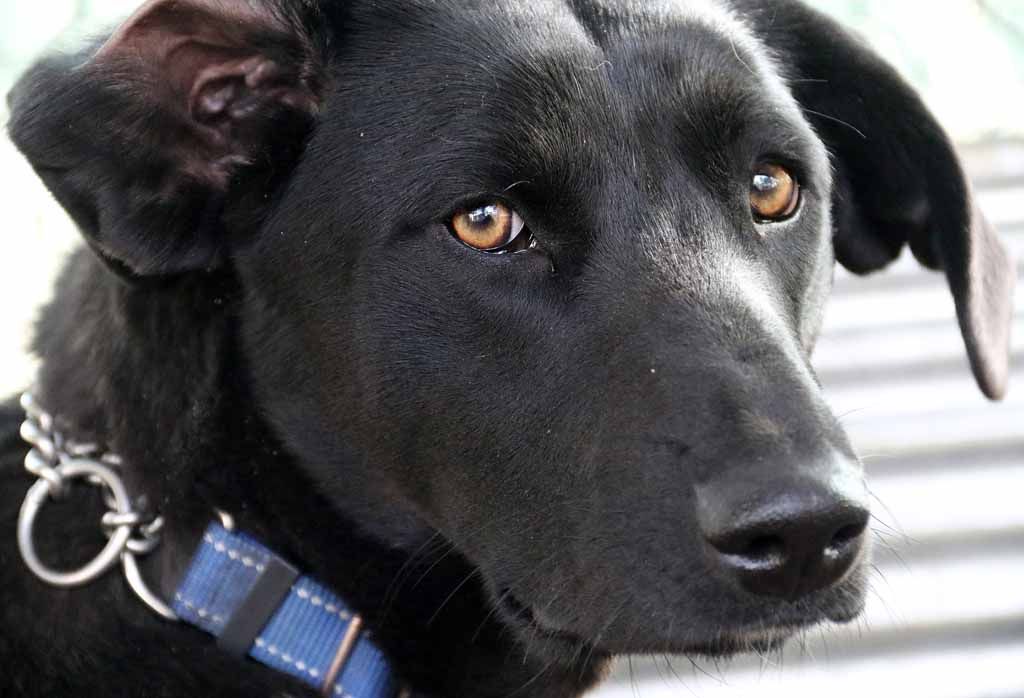 You need to be quicker with your camera if you want to get a photo of me.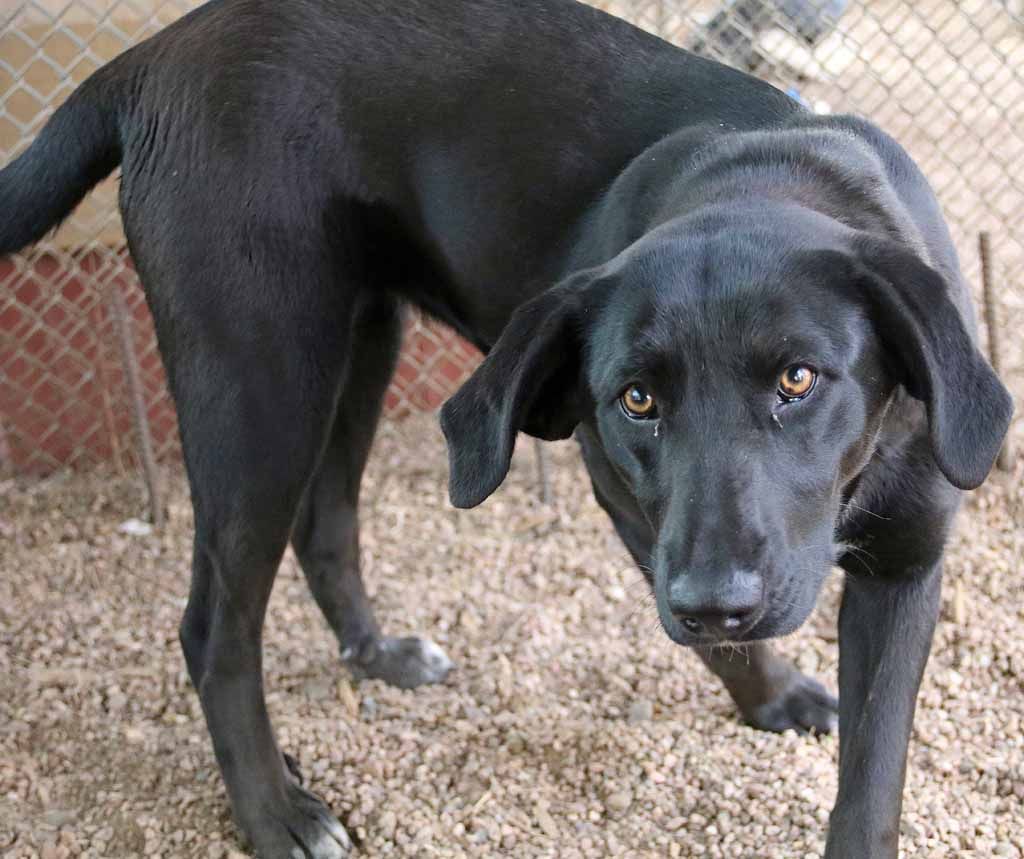 What do you mean I have to stop licking your lens?
They call me Wrigly. I am a shy and cautious young male. Like Rudi, I'm not sure if you are a good person or a bad person.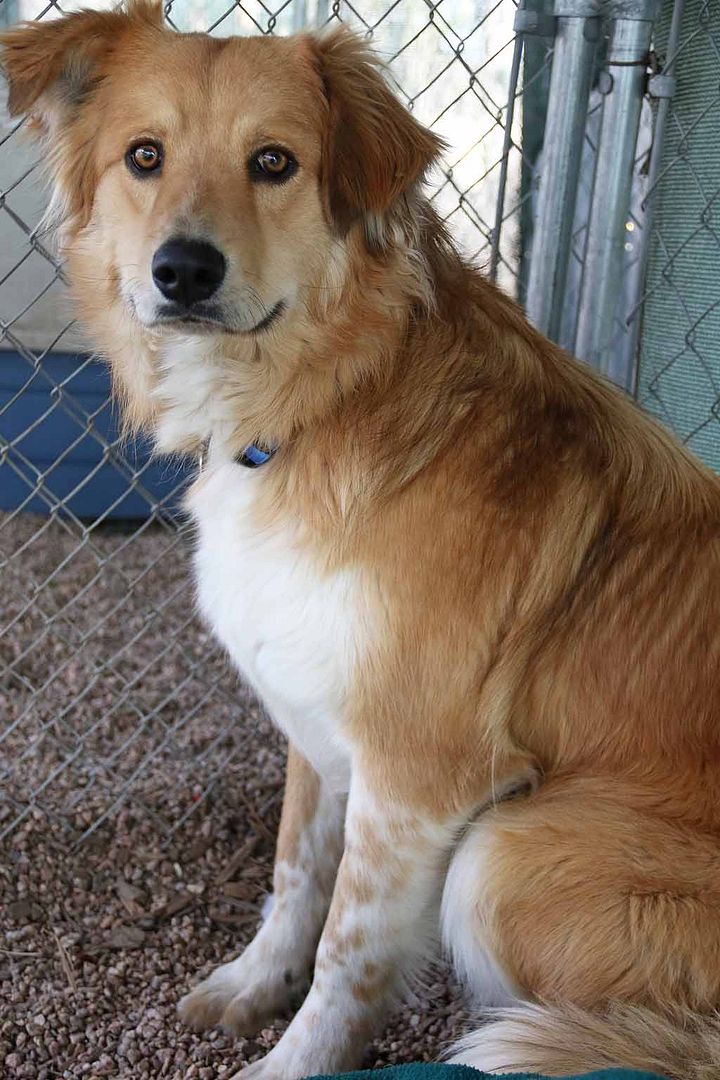 I also am not sure of this petting thing people are trying with me. It feels like you may be trying to invade my space.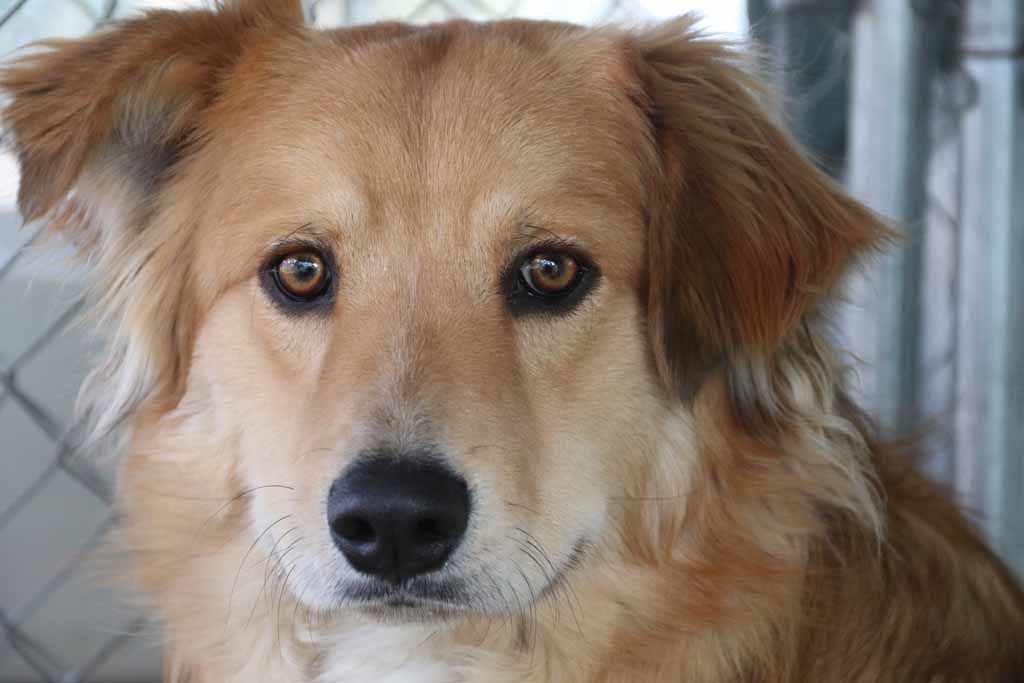 I like you, but I'm just not sure yet.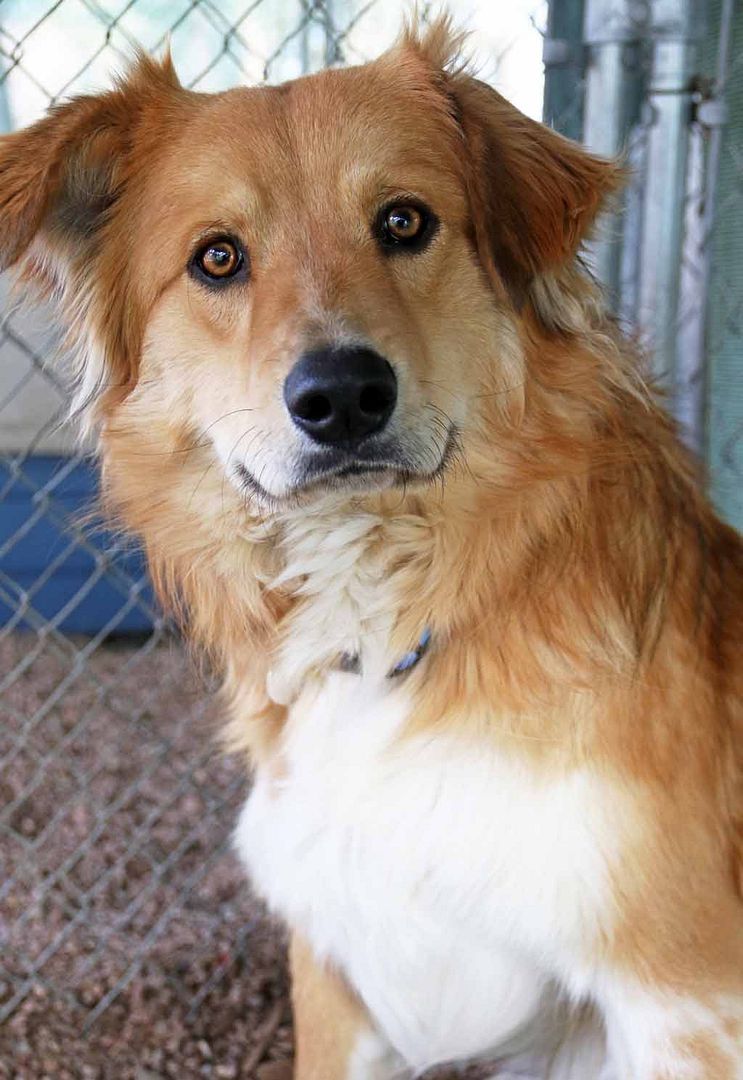 My name is Daisy and I'm also one of the new dogs, but I will be leaving to go to my forever home. It is a good thing, because this lady just did not get a good photo of me. I'm so much prettier than my photos show.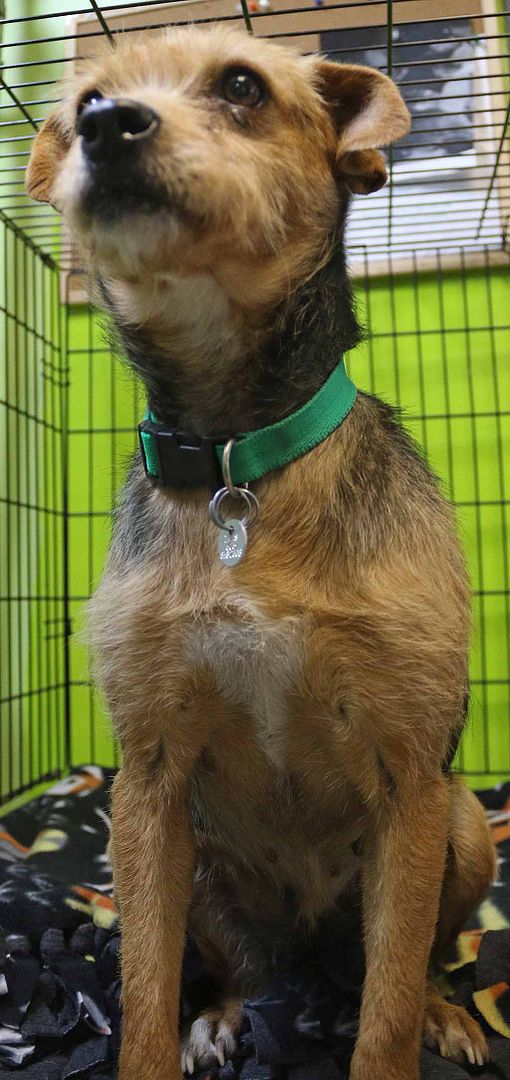 I'm not crying, it is my beauty mark.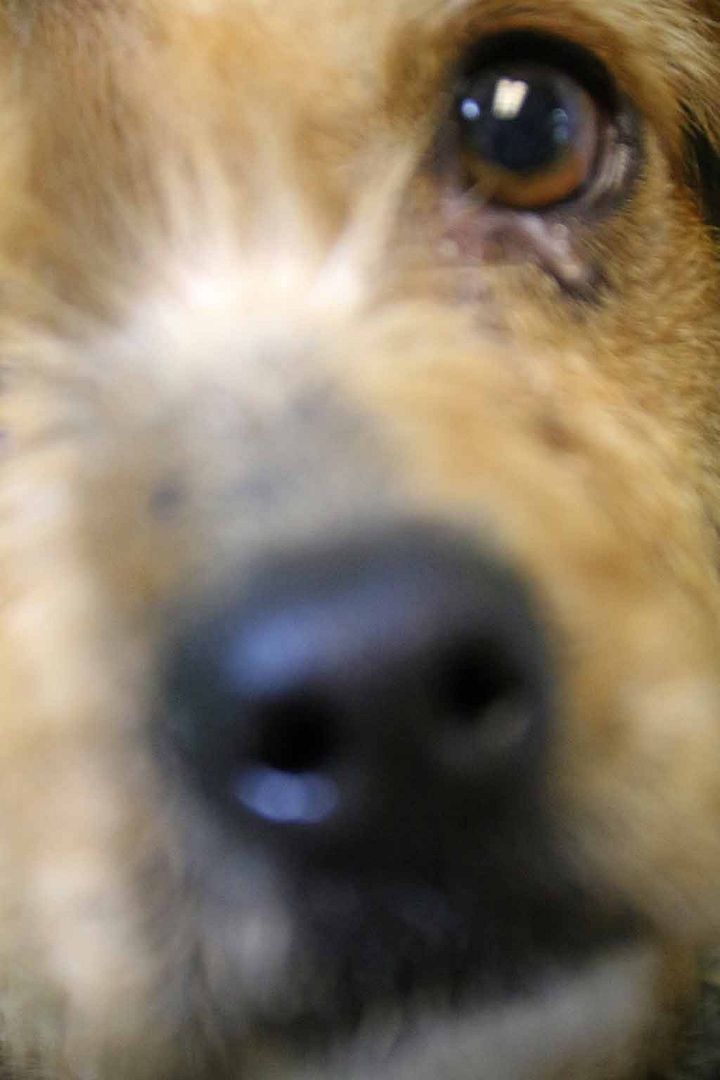 Finally, she is up to us. Sox here. Yesterday was a crazy day, I went in the van, very nervous, because I thought they were taking me away forever.
Then I was knocked out, don't know a thing until I woke up in this hospital smelling place. Everyone was very nice to me and then they took me back here, to the place I know. And here is this lady again with the big black thing pointed at me.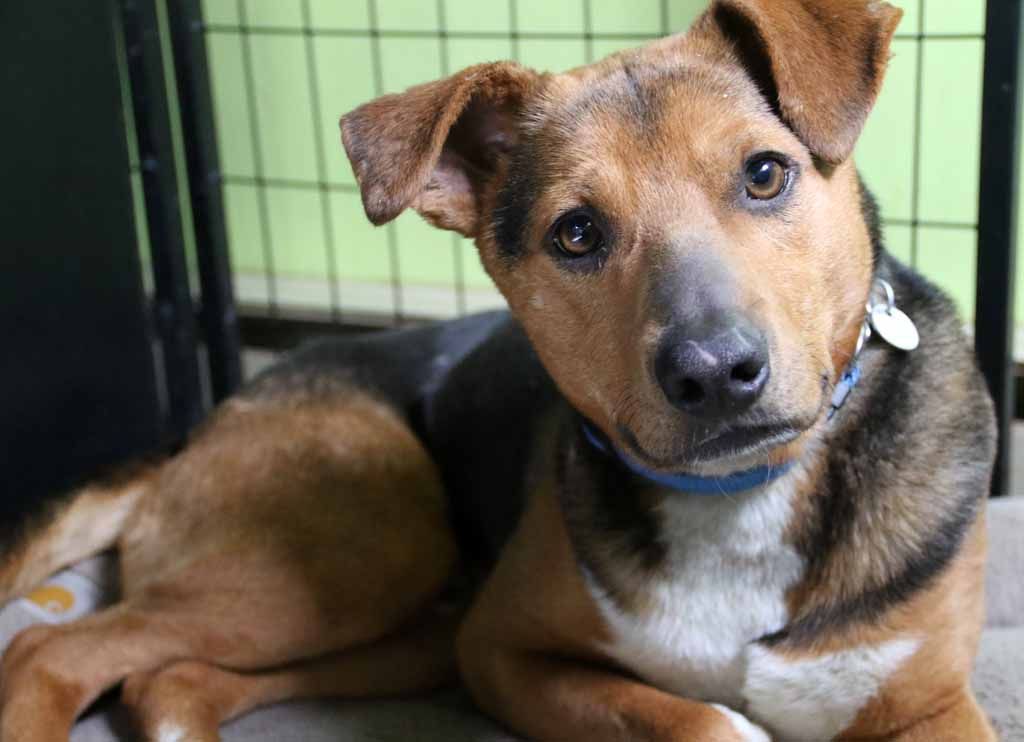 I am happy to be back and showing off with my favorite thing, rolling over on my bed.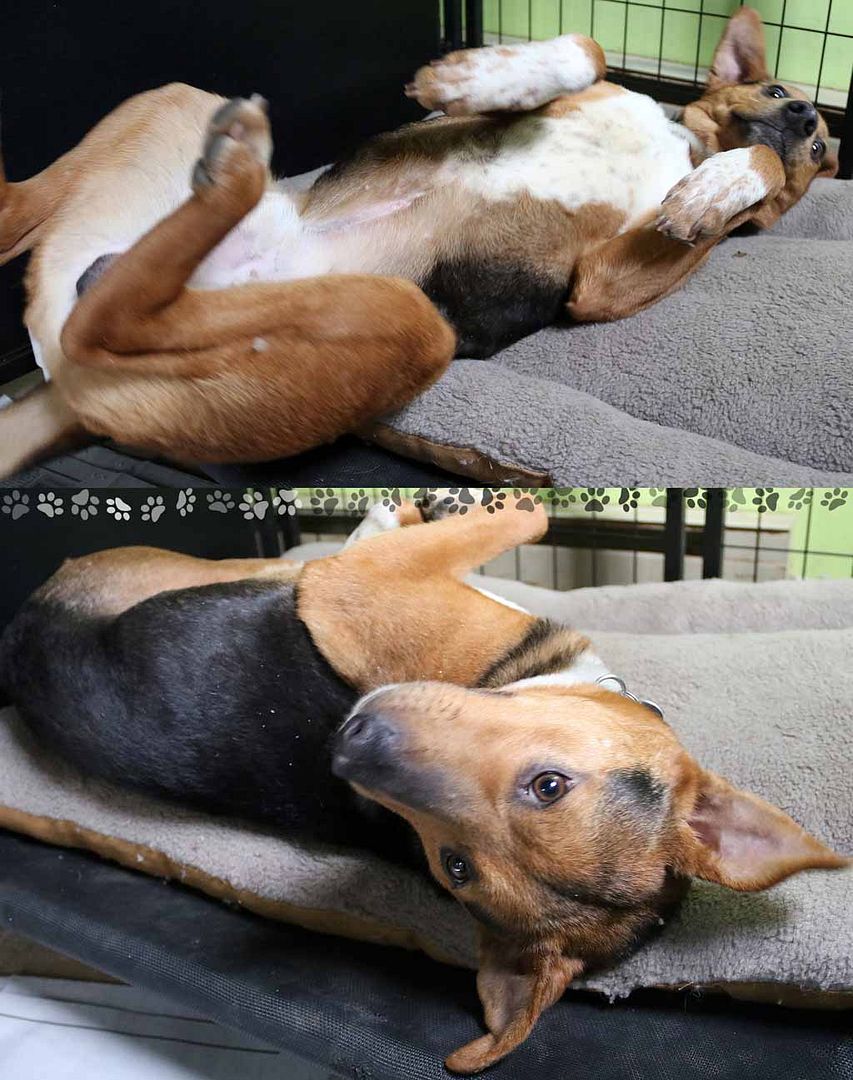 Cinammon here. Same thing happened to me yesterday.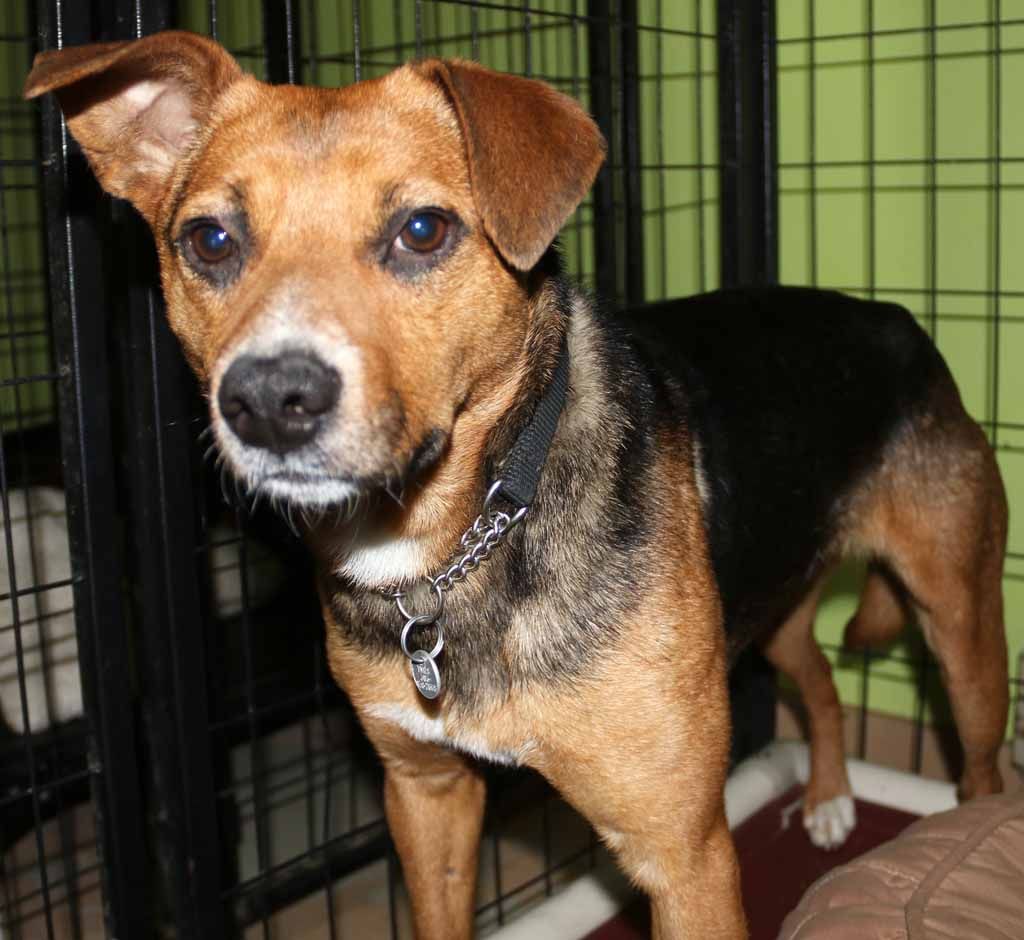 I'm wondering what they did when I was out. Did they probe me?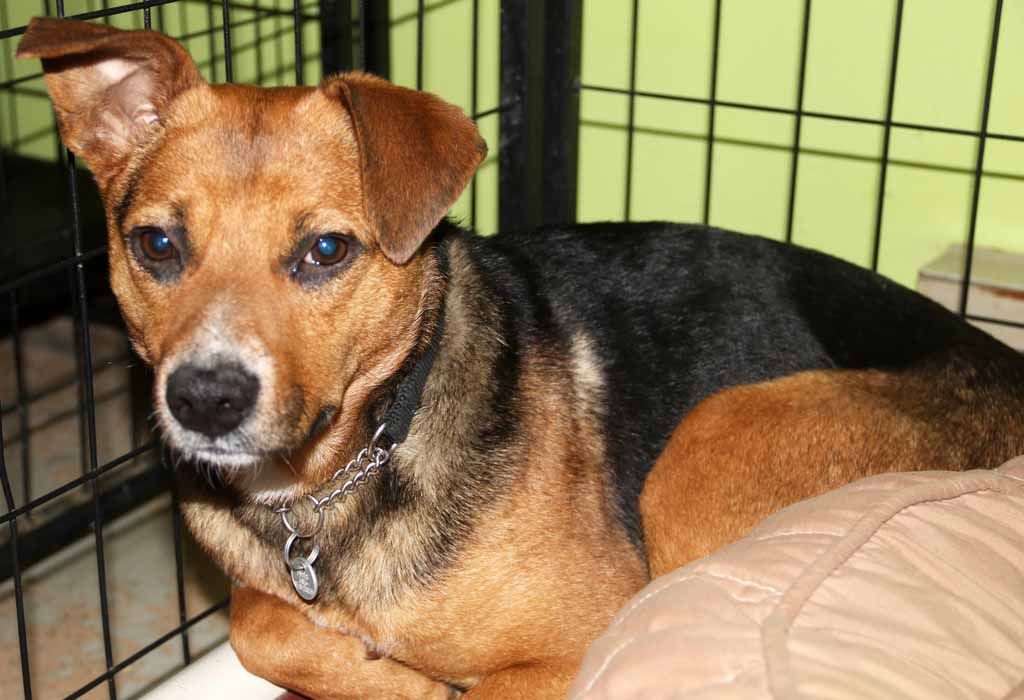 Titus here. Same thing happened to me. Damn, Cinammon, I didn't even think of that!
***
Hope everyone enjoyed the photos. It was great meeting all these new dogs.