I was able to do photos today. I had a really bad case of a cold/flu and was out of commission all last week, feeling much better.
It was a busy, but a great day. Sandy brought Sheba in to the shelter today, she was the dog that escaped during transport 2 weeks ago. It was the best news ever!! They have kept the lost and found topic updated, please check it out for details --> viewtopic.php?f=157&p=1775392#p1775392
All the dogs are doing well. Spent some time with the Kansas dogs, they are doing well and are really happy. It is always really neat to see and spend time with them.
Sadly Bear is back and dealing with an infection due to his licking his stiches so he has the cone of shame on, for which he isn't too thrilled with. Bear was the abused dog that came in on Feb 7th, he pulls at my heart and has a long way to go. I just hope he can get there.
Two dogs were adopted while I was there, but it happened after I got photos, so including their photos
Please call IMHS at 303-838-2668 if you have any questions or are interested in any of these guys.
***
Sox here. I'm in the play yard with Cinnamon. We are doing really well. Still very shy, but we will get there one of these days.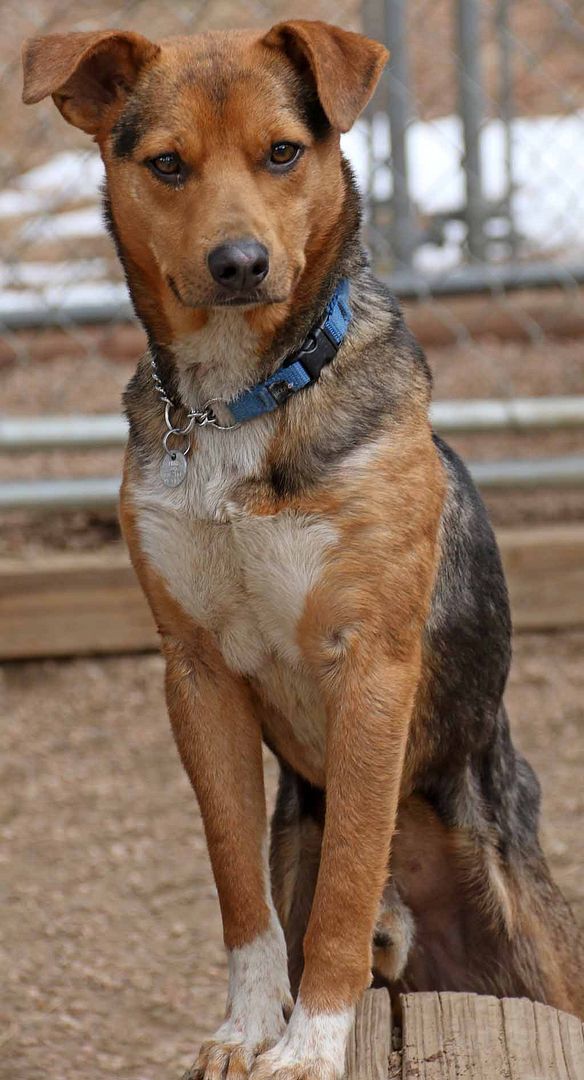 Here I am, Cinnamon. I'm still learning to trust people, but I'm more apt to go to the lady than Sox is.
Here I am having fun jumping up on the picnic table. This is something new that we discovered and we like it.
Especially when the lady puts some treats up on the table.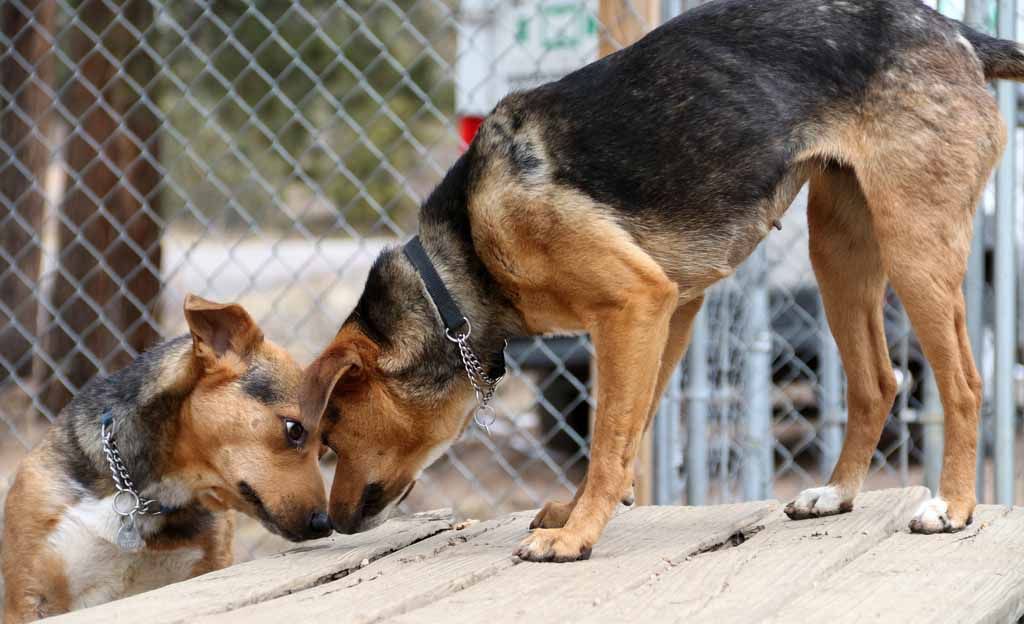 This is a photo of me, Sox, up on the picnic table.
Here we both are on the table, she kept asking us to look at her together, but she just wasn't quick enough.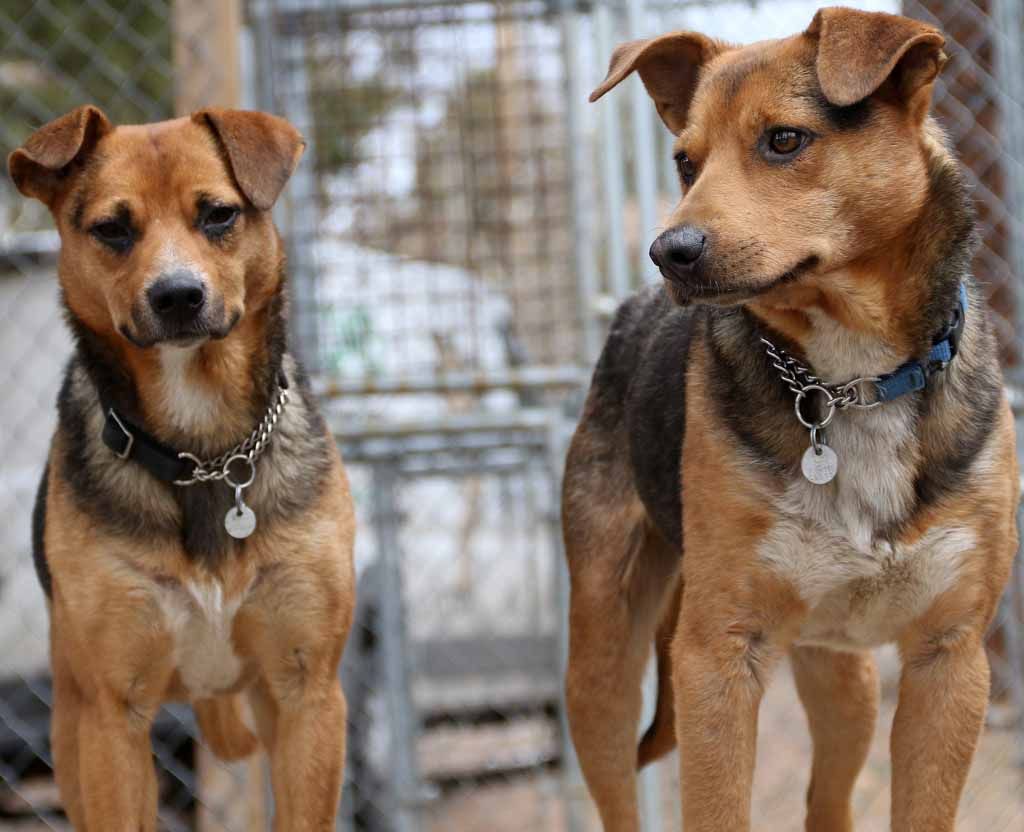 Titus here. I am in the back pen with lots of other dogs that are in their pens. I'm doing good too, but still very shy. I'm a really nice dog, but just need time to spend with someone. If someone just sits with me and talks gently to me, I feel I can trust them more.
They call me Ajay and we are the youngest ones here at the shelter, so far, heard a rumor that there are a bunch of puppies even younger than us coming to the shelter next week. I'm a male and just a little over 2 months old.
They call me Abu and I'm in with Ajay. I'm also a male puppy a little over 2 months old.
We are extremely playful and are teething, too. What do you mean I need to let your jacket go, I need to work on my teeth.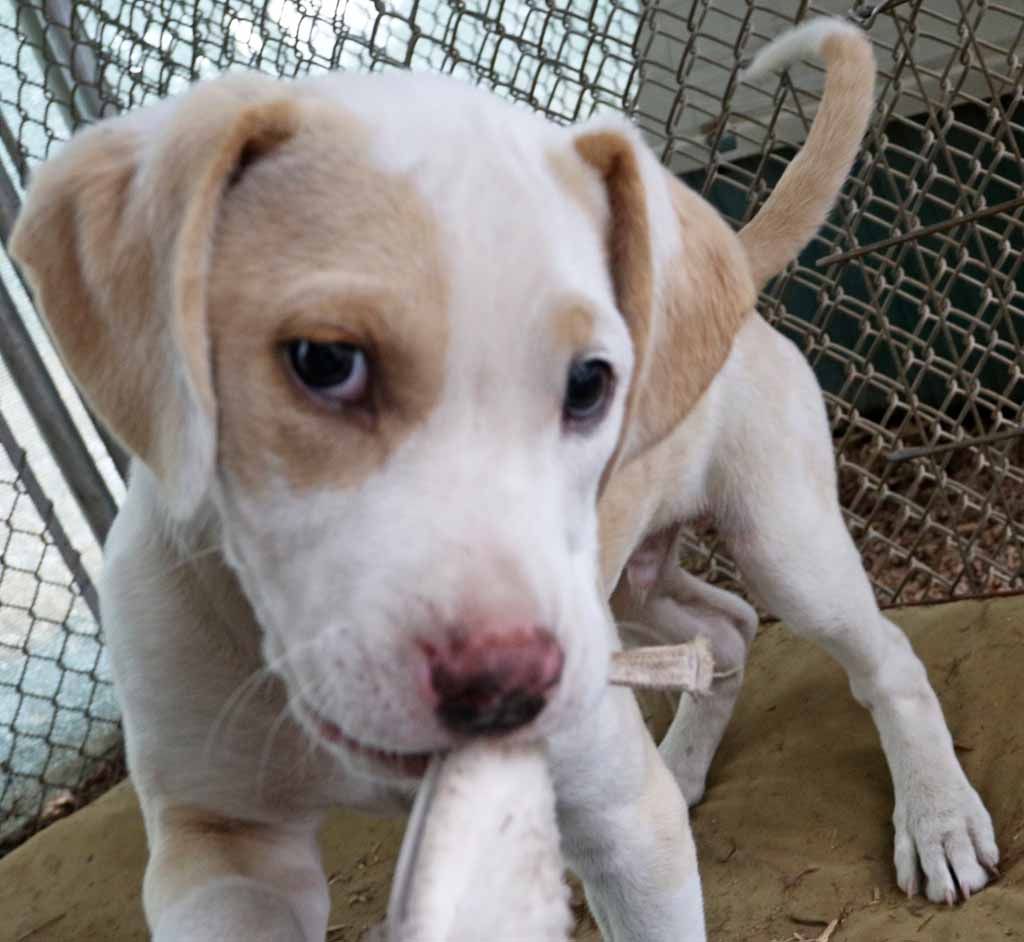 Oh, so playing with this rope toy is better to do?
I can do it too.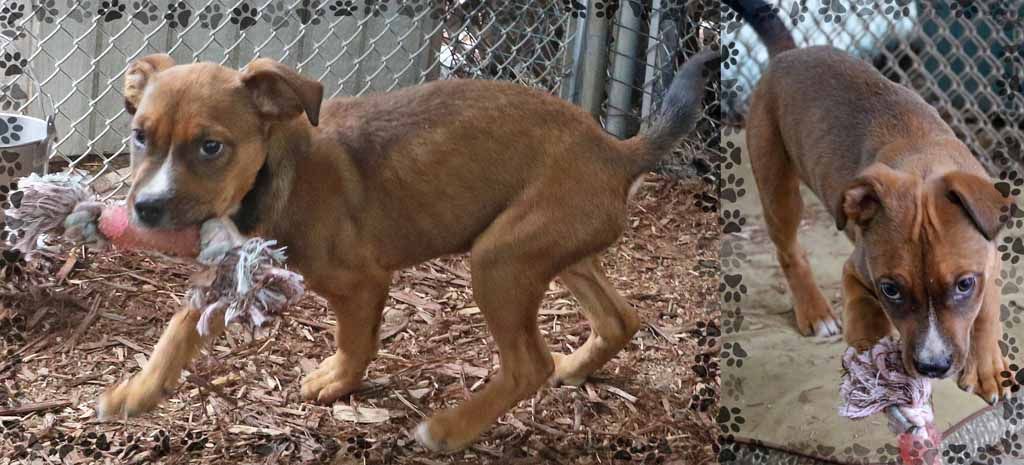 This feels good on my teeth.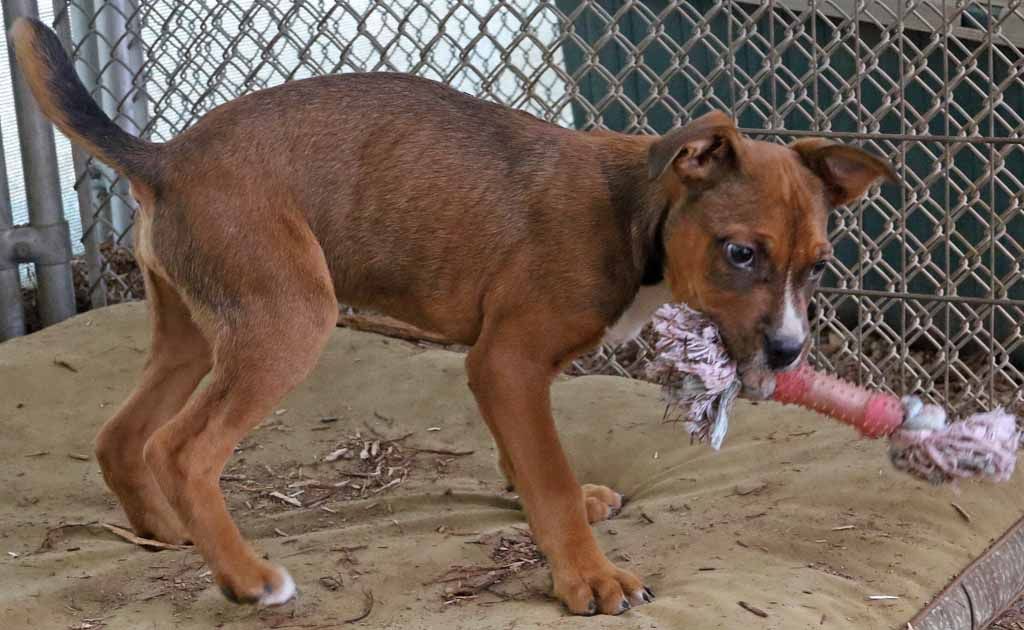 Do you have anymore treats? Maybe we will see you next week?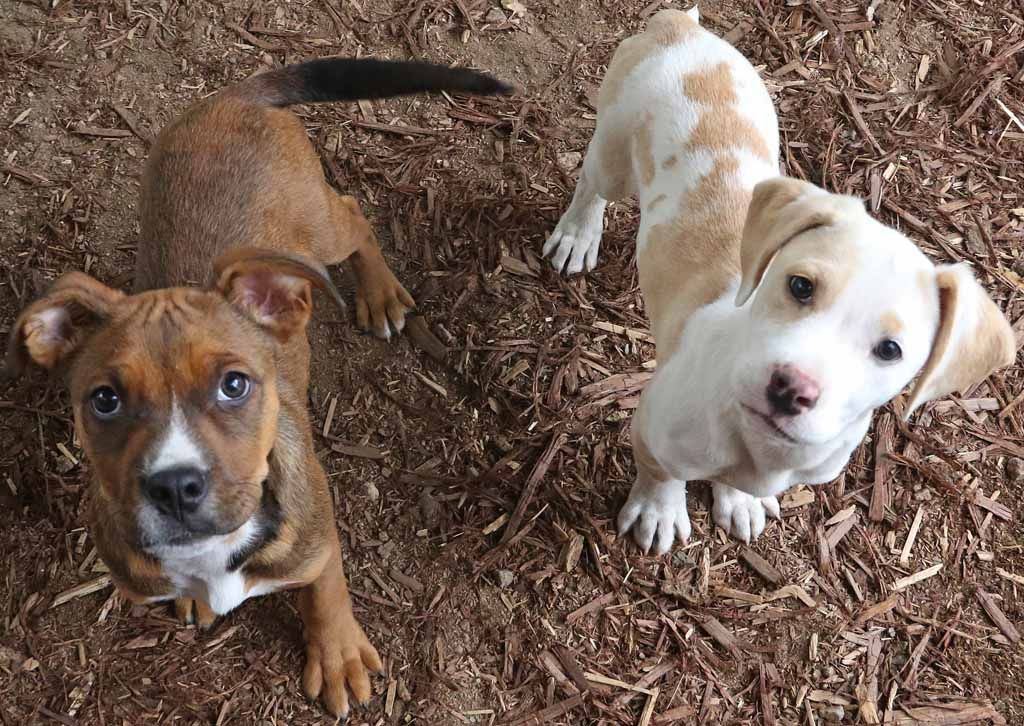 Arie here. They separated me from my son, Juice. I feel a little like exhaling and spreading my wings now. Sometimes he was a bit overbearing, always wanting to overshadow me, but I do love him.
I was having fun howling, I'm a nice barker and barely a barker, but had a little fun.
I am quite attractive and just a really nice dog. I am still very shy, but I know I will get over that one day.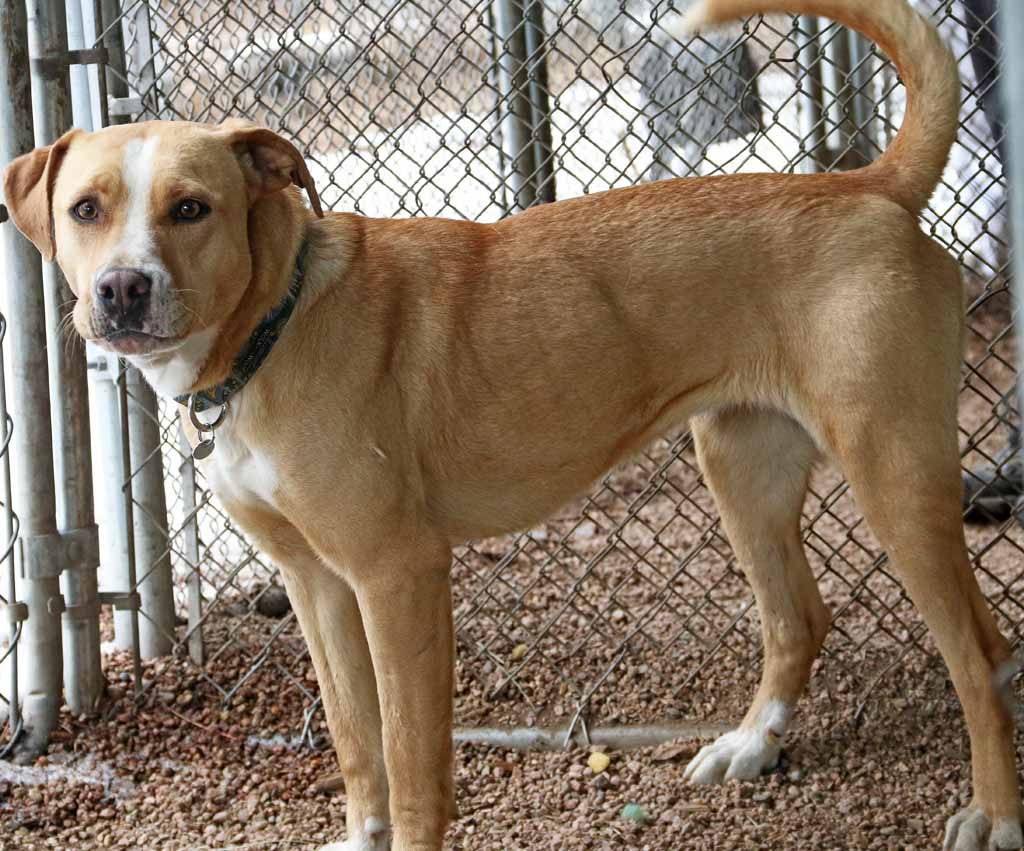 Just need to learn that people can be trusted and that I can be loved by people.
Juice here. What the h>>> is my Mom talking about, I over shadow her? huh? Not me.
At least she is in the pen right next to me, that way I can keep an eye on her. I'm also a little shy, but much less than my Mom. I'm learning quicker to trust people and that they can give me such lovins.
I think there is a crumb from that treat up on my nose, did I get it?
Bear here. I'm told this is the cone of shame. I call it a pain in the neck.
I also have a crumb on my nose I'm trying to get.
This is me dreaming that I will heal soon and this stupid thing will come off me. Mostly dreaming that I will learn to be happy one day and that special person will find me to show me how.
Marshmellow and Flicker here and we heard that we were adopted. I heard that they will be changing my name to Casper. We hope we are just what they wanted, we got to meet our new family which includes a new dog buddy.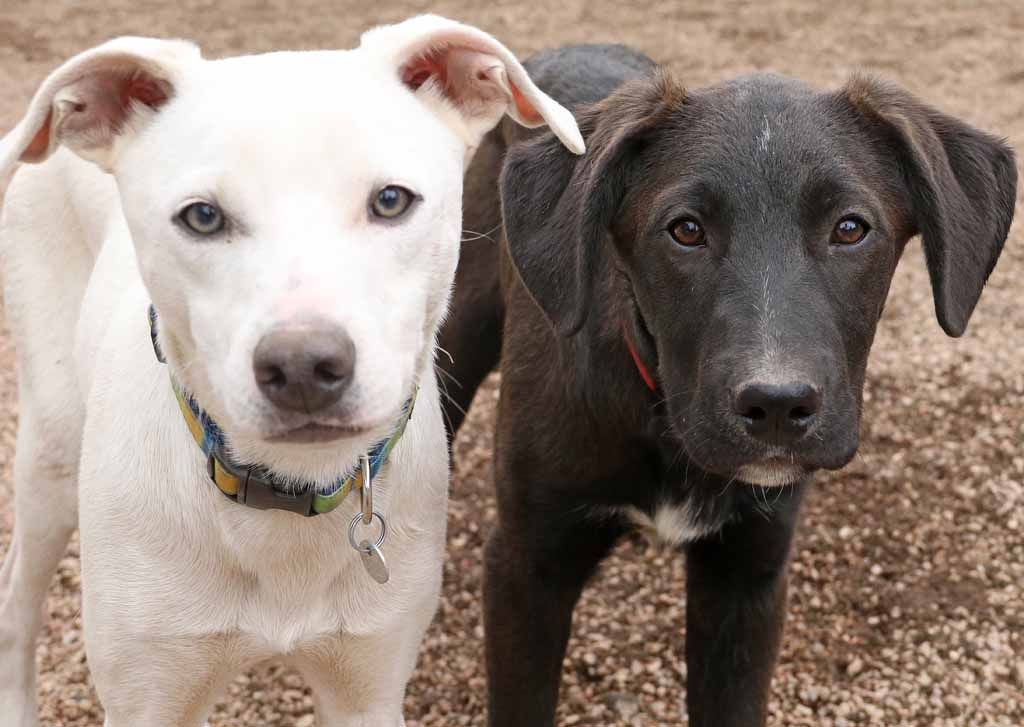 Flicker here, I'm kinda excited about going to a new home.
Me too.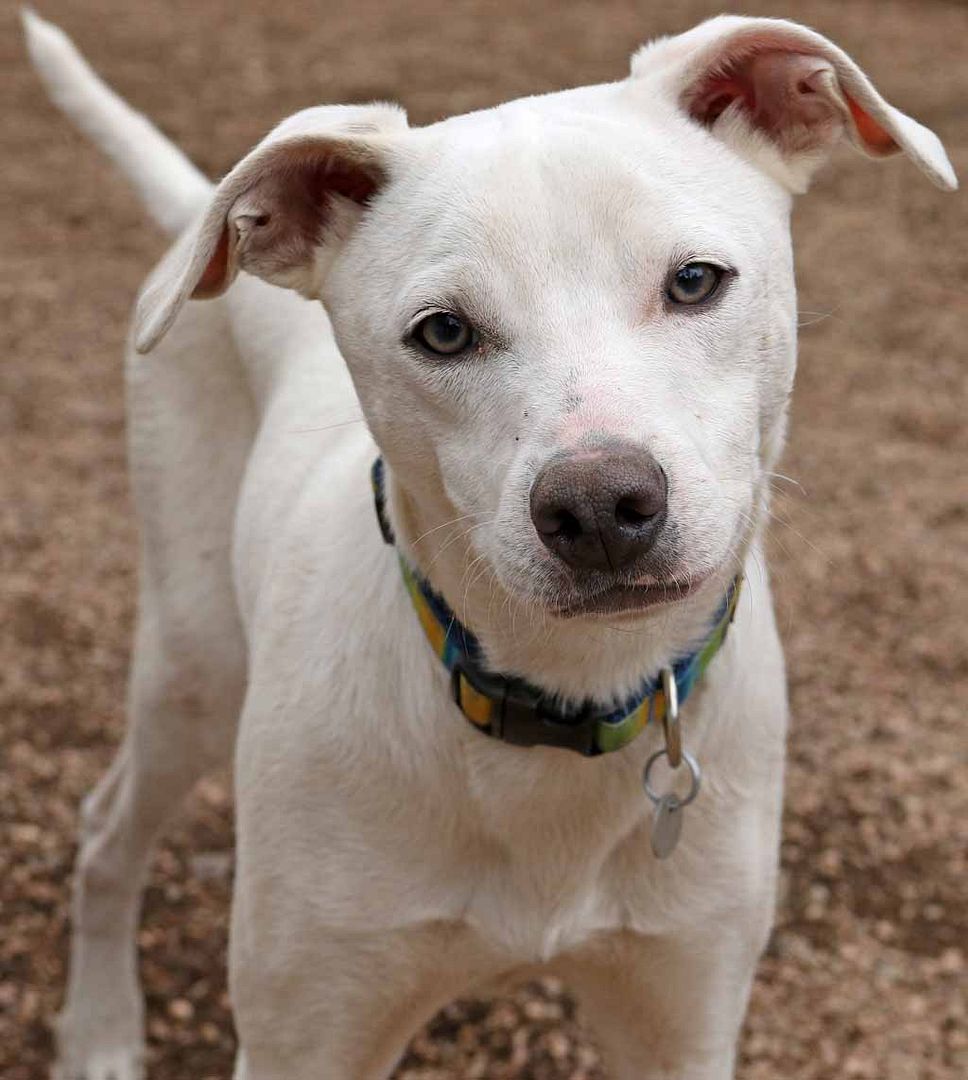 I really like playing ball. I even brought the ball back to the lady to throw again.
I'm not much of a play ball kinda guy.
I'm more into hanging out with my person and getting pet and lots of lovins.
***
Hope everyone enjoyed the photos.