What a wonderful, wonderful lady you are MissMary
, I would give you a big hug if you were here
. Becca told me yesterday, that things are going well, which I had no doubts with you caring for them. I just looked back at Kenosha's photo you posted and thought 'Wow, how happy she looks'. Chewy and Luke are so lucky, I love those two guys and so happy you are caring for them. You will make a huge difference in helping them get their forever home. Thank-you so much for what you do for these cats.
Yesterday I took photos of the cats at IMHS. There are some really nice and pretty cats.
I was told they were transferring cats and many kittens to IMHS from another shelter sometime today.
If any questions or interested in adopting, please call IMHS at 303-838-2668. Thank-you.
***
Creede here. I'm getting used to people. I'm now sharing a cage with Ellwood and of course, my friend, Ouray.
Ouray here. Did you notice my ears are almost up? Starting to be less afraid of people, learning people are not so bad.
When I'm close to Creede, my ears are completely up, she gives me courage.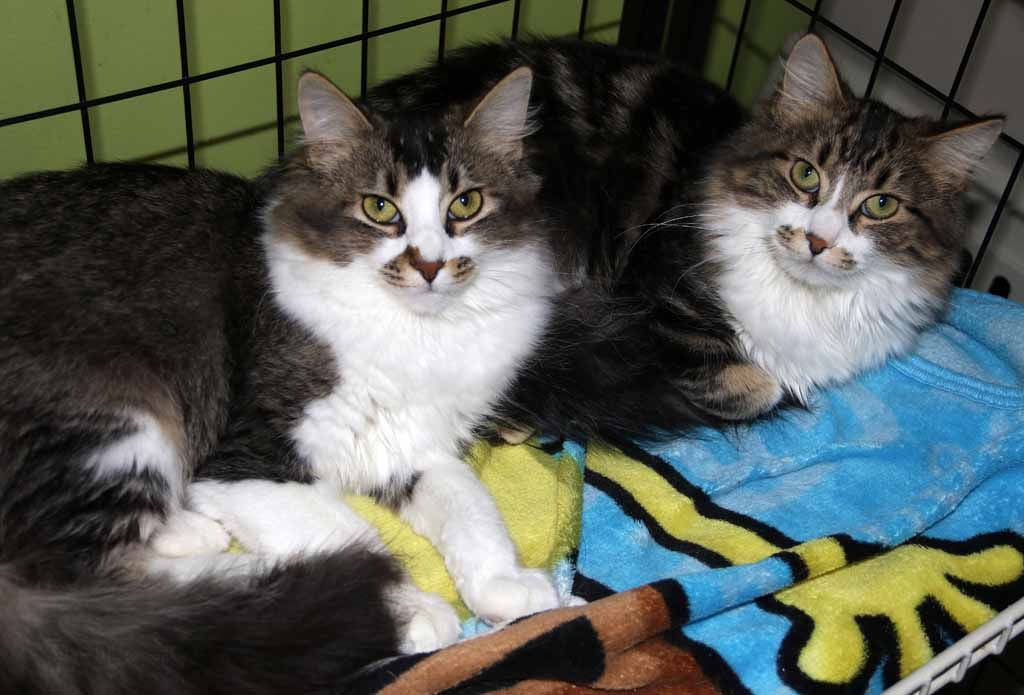 Ellwood here. Creede and Ouray are nice cats so I don't mind sharing a cage with them. I'm starting to loose some weight and moving around more.
Winter here. I'm feeling and looking so much better now. I'm on a special diet, food is like medicine when eating the right things for your body.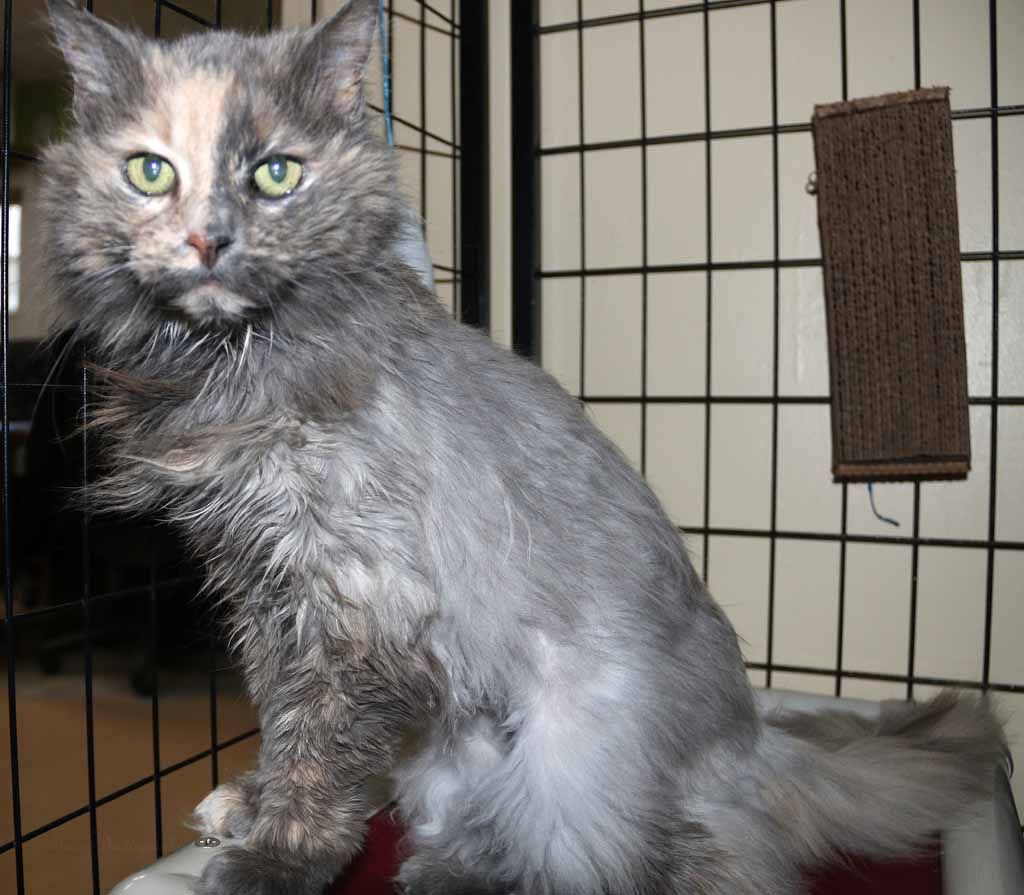 Tuffy here. I'm the guy that loves to give kisses once I get to know you, well, once you pet me some.
Don't I have the coolest smile?
If you don't pet me, I will have the wall pet me, but I don't think I'll kiss the wall.
My name is Empress. I'm 2 and half years old and female. I'm also quite pretty.
I'm a little shy, especially of that big black thing on the lady's face.
Hey, what about me. Lucia here. I thought you really loved me?
That better be a good photo.
My name is Stardust. I'm a 2 year old female. I'm very pretty and quite soft.
I'm a little shy, but my curiousity will get me over that.
Hey, did you forget about me again?
They call me Ripple. I'm a 4 year old female. I'm friendly and quite attractive, but was more interested in escaping from my cage.
Shanna here. I'm feeling so much better and back to grooming myself.
Turned out to be my thyroid. I guess that is what age will do to you.
But you are only as old as you feel -- wink, wink.
My name is Jocko. I'm only 1 year old and male. I'm very friendly and love people.
Boy, was that food good.
Do you want to shake hands with me?
My name is Lucky. I'm 1 and half years old and I'm female. I'm a little shy, but not too much.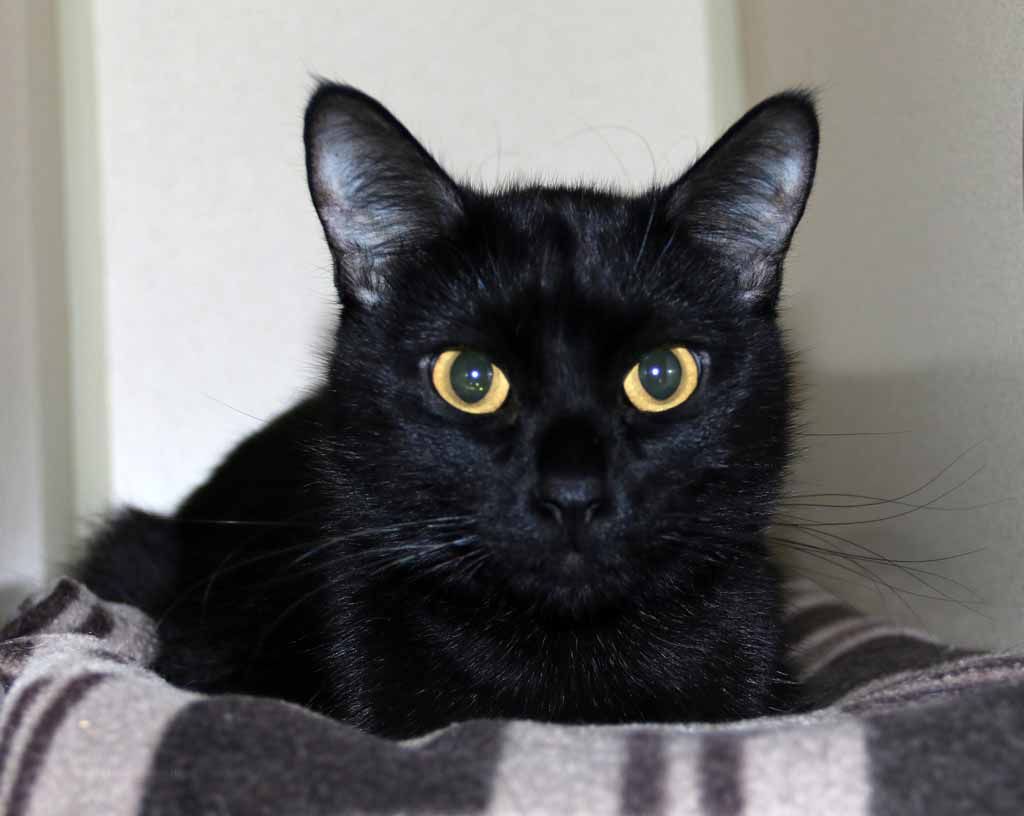 As you can see, I'm quite attractive and just a nice cat.
***
I hope everyone enjoyed the photos.