Press Release
FOR IMMEDIATE RELEASE
Contact: Marta Anderson, Shelter Director
Shelter: 303-838-2668
Cell: 216-704-6271
Cat is "First In Spay" as IMHS Clinic Launched
Shelter's New Spay-Neuter Clinic Serves First Patients
Two patients received landmark surgeries at the Intermountain Humane Society's (IMHS's) new veterinary clinic on Saturday, February 18th. Lucy, a domestic longhair female cat was not aware of the historic nature of the spay surgery she received but the 6-month old is focused on looking for her new lifetime home.
Griffin the 7 year old neutered male Samoyed mix was the second to grace a new surgery table at IMHS so that a benign tumor could be removed from his rear foot. Griffin has been around long enough to know that being the second surgery is not as important as finding that new second (and final) loving home.
While Lucy and Griffin seem unruffled by the launch of the clinic, others are offering accolades to those who helped IMHS reach this long-awaited goal.
"Talk about 'it takes a village'" said IMHS Shelter Director Marta Anderson, "Dave O'Brien, DVM, volunteered his time to provide the two surgeries and he was assisted by Certified Veterinary Technician Cappy O'Brien who also volunteered on her 'day off'. The renovation of a rented room into a sterile veterinary clinic was largely conducted by IMHS volunteers, and donors in the community who stepped forward with funding and in-kind donations to help us reach this landmark moment."
Mitch Zale, DVM, was also present during the first surgeries to share in the milestone event. Dr. Zale has performed cat neuters for the shelter free of charge for the past several months, to save the organization money.
Drs. O'Brien and Zale, and Cappy O'Brien are all members of the new IMHS Board of Directors who took over leadership of the organization last spring. The clinic will initially serve only shelter animals. By spaying and neutering, and providing other lifesaving medical treatments in-house, IMHS will save money and also reduce the stress that some animals previously experienced being transported to other area clinics for services.
"The key to ending the tragic homeless animal crisis is spay and neuter," said Anderson, "True to our mission, IMHS is committed to reducing pet overpopulation by spaying and neutering every puppy, kitten, dog and cat before they go to their new lifetime homes, and we're grateful to the community for the assistance they've provided to help us launch this new clinic."
The Intermountain Humane Society is a private, non-profit organization that receives no government funding and relies on donations from the community to serve its mission. IMHS is located at 67318 US Hwy 285 S in Pine Junction. For more information on adoption or volunteer opportunities, call 303-838-2668 or visit
www.imhs.org
.
Surgeon Dave O'Brien DVM, with Dr. Mitch Zale DVM monitoring the patient
Cappy O'Brien CVT, and Dr. Dave O'Brien examining Griffin
Cappy, Dr. O'Brien, and Dr. Zale with Lucy
IMHS clinic's first spay! Lucy (who is now ready to be adopted!)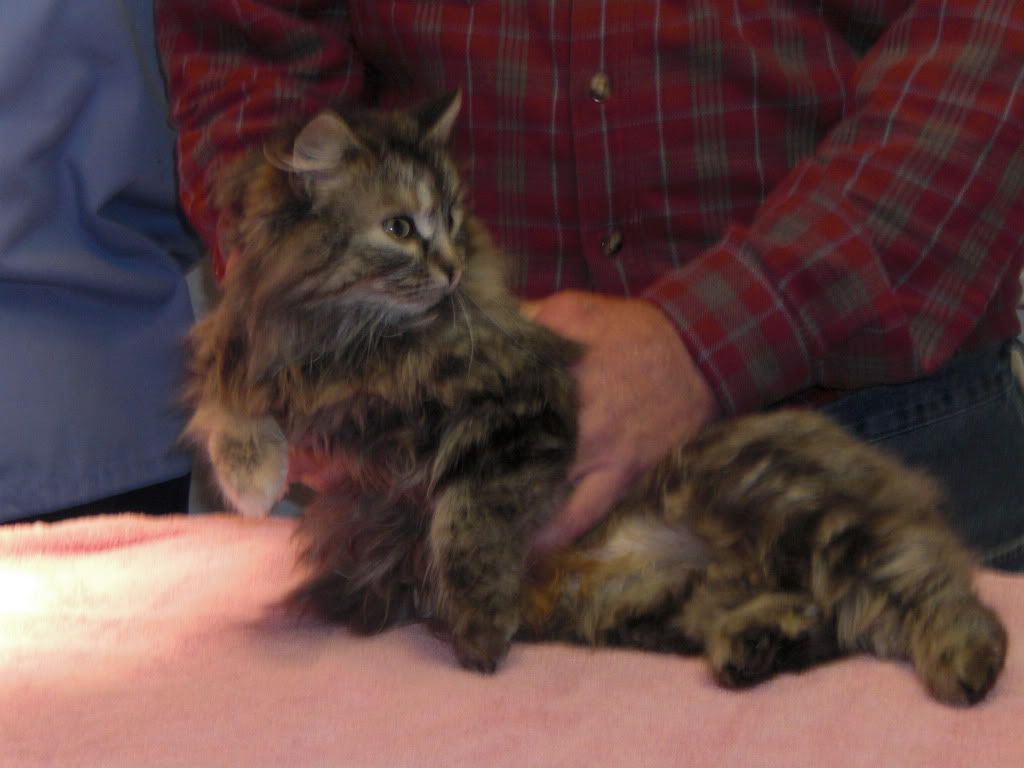 Griffin on the table