Thanks Koala and avisitor, your (and my) wishes appear to have come true. I was told Coal got adopted by a family that has two little dogs, great news and keeping my fingers crossed that all goes well.
I didn't get a photo of Frasier and Serg, today, but they are still at the shelter if someone is interested. There are tons of puppy photos. Last week was the first time they came out publically so we wanted to make sure they were introduced first. The photos from now on will be all of them together just having lots of fun, please refer back to last week's photos to see who is who. I put many photos into a collage, it doesn't have the same impact as the singles, but at least you get to see many different ones.
If you want to meet with these guys, please just call 303-838-2668 to make an appointment. You won't be sorry. They are the cutest little guys, some photos may show a little blood on my hand, but they are teething and very sharp. My photos will show what puppies do, at least some of it.
***
Molly here, hopefully you can see in my photos how I scratch my back. The lady says she will do this too when she is outside and has an itch on her back. If you are looking for a dog to be your companion, please give me a chance.
Storm here, aka Mom. Last night was my first night without nine puppies chewing at my body. It was nice, but I do have mixed feelings about it. Shucks I was just a puppy myself when I got pregnant. I never even had time to be a pet, to know what it is like to be cared for nor had anyone show me how to love and bond with people. I'm starting to learn and I have come such a long way, but something is missing that I need someone to fill - and it is not the puppies, they are for you guys.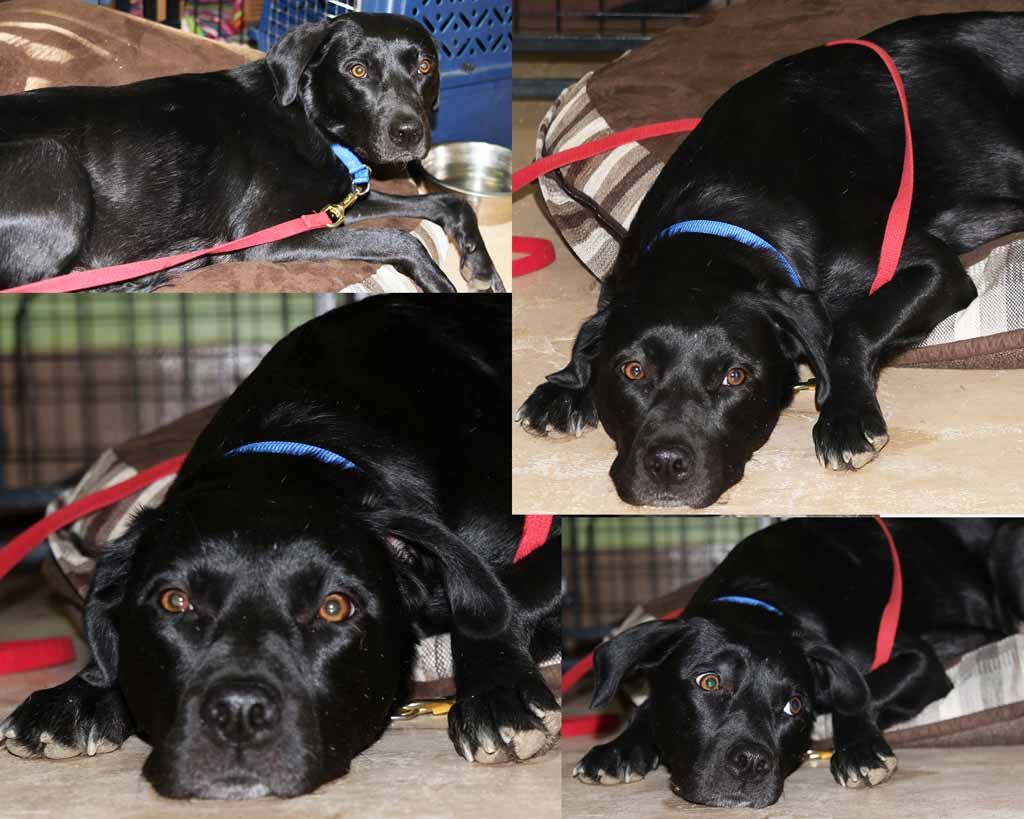 Here we are, all nine of us - Mia, Bell, Yeager, Mosa, Flurry, Snow, Tressa, Merry and Star. We had fun, playing, biting, getting yelled at, because we wouldn't let go of the lady's shirt, camera strap and hand. We played with our toys and each other. There are a lot of photos of all of us, hope you are able to see all the photos OK. Don't worry, there were will be plenty more photos of us, because we are here until beginning of February. We heard that we may be able to be adopted by February 2nd. It will be scary for us to be separated, but as all puppies go, we will learn.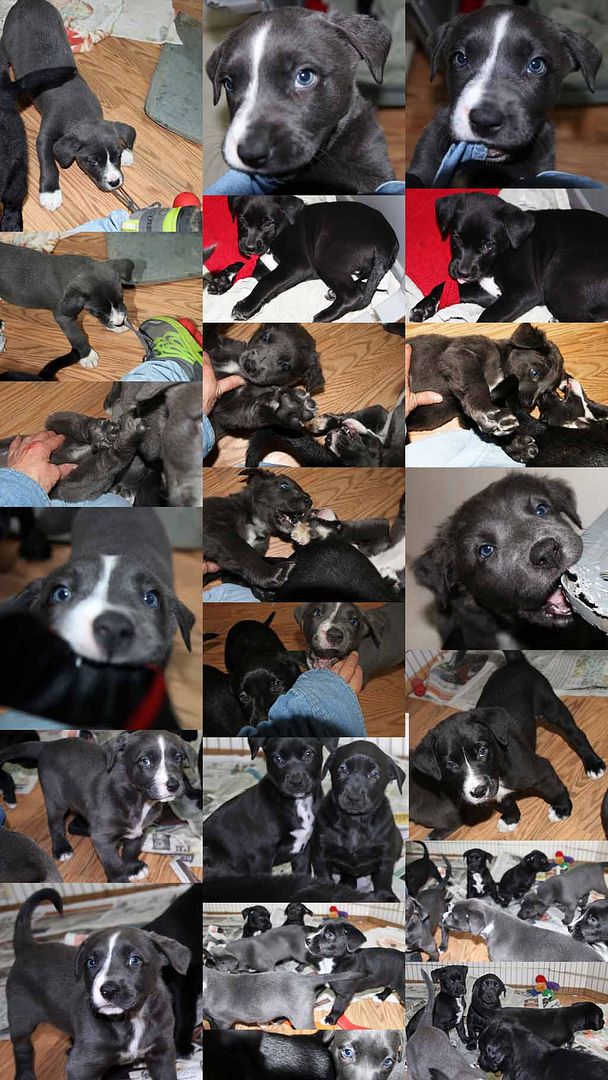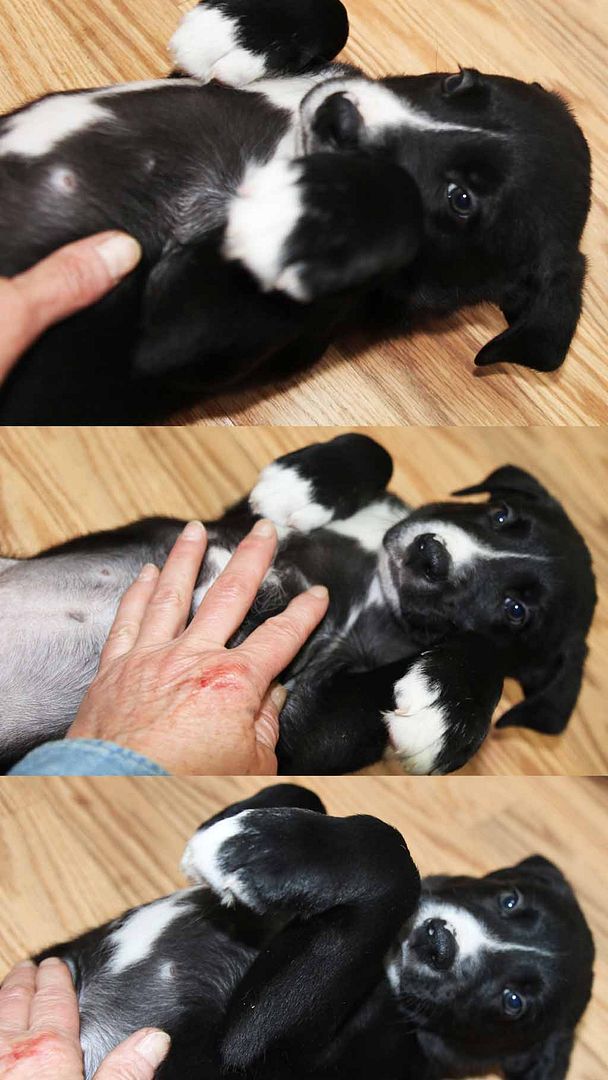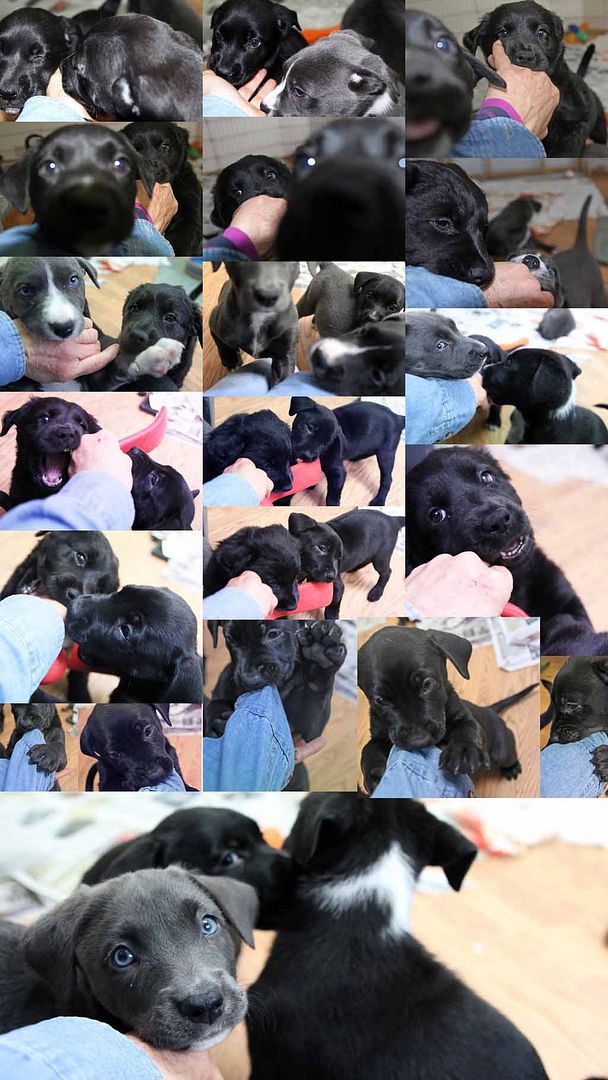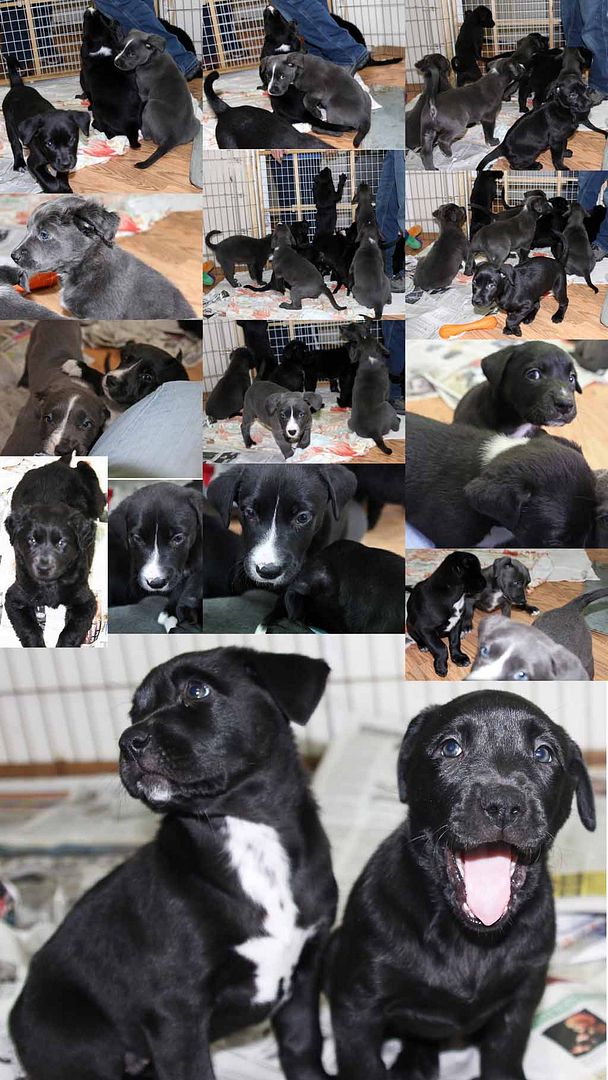 ***
Thanks for looking. As always if you or anyone you know is looking to adopt a dog or puppy, please stop by and visit with these guys, one of them just may be perfect for you.