So far...20 animals in 20 days...let's keep it up! If you have been thinking of adding a furry friend to snuggle with as the cold days set in, we have a great group here to meet!
Our wish list is as follows-
DRY Cat and Kitten Food- Cat Chow works the best
WET Cat Food- pate style is the easiest and the kitties love it so
Laundry Soap- liquid or powdered is just fine
Kitchen Style Sponges with one scrubber side
Thirteen Gallon drawstring trash bags
Our picture of the week is the following two shy cats......
This is Priscilla...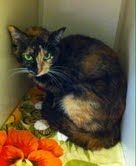 This is Demi....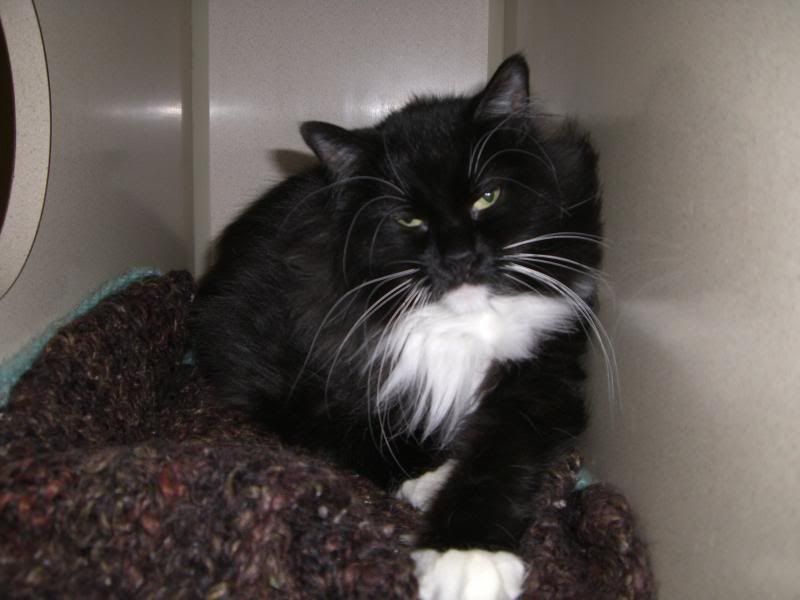 Both of these cats have been at the shelter for some time. They tend to be extremely shy in their cages and pull back when approached. They do love to receive gentle petting and will warm up over time. We believe what these cats truly need is a calm understanding home that will let them adjust at their own pace. With lots of love we know these cats will blossom into cuddly affectionate companions. If you think you have the perfect home for one of these lovely ladies, please come in and visit us soon!
We cannot thank everyone enough for all the wonderful donations for our Silent Auction! Everyone who attended had a GREAT time...many THANKS also to The Ranch Grill and Kicked 2 the Curb for creating the perfect atmosphere. The bidding was hot and heavy for some really incredible items. While we don't have a total so far, we do know that the generous support of the community was overwhelming. The Board of Directors and Shelter Staff thank you, and most importantly, the animals thank you!
Susan Morrison
Shelter Supervisor