Happy to report that 7 dogs and cats have found new loving homes. Maybe you could be the one to adopt 8,9, or 10?
Our wish list for this week is as follows-
WET Cat Food- Pate style is best- down to or last few cans.
WET Dog Food- again, loaf or pate style is best.
DRY Cat and Kitten Food- Cat Chow and Kitten Chow are faves.
Sturdy leashes to walk our dogs daily. Ours are getting frayed.
Your empty aluminum beverage cans so that we can recycle them for cash.
We have a few photos this week in Celebration Of Senior Pet Adoption Month...November!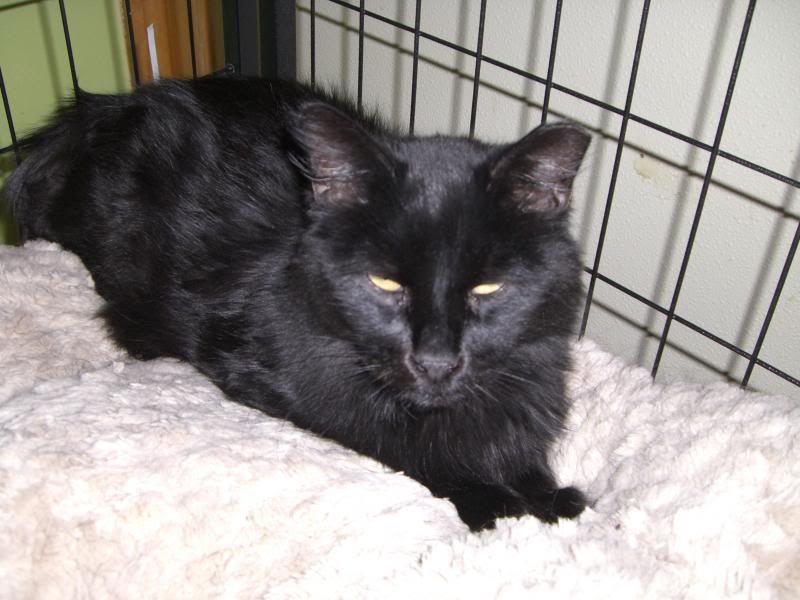 These photos represent some of the loving pets we have here in our care who are seniors and proud of it! Dickens and Toby, the two black cats are truly mellow and easy going and would love to just lounge around your house all day long. Howie the Basset is the poster child from last week- still here and looking for that perfect match of a home! Did you know that senior animals have lower adoption fees than the younger kids? They still have received all the same vaccines and have been spayed/neutered and microchipped. Having a lower fee helps us to match them up with homes that understand these seniors may have different health needs that those youngsters around them. They are still just as spunky and have many years of love to give. If you think a senior pet is the match for you- come on in...let's find you the perfect friend!
Thanks to those of you who responded to our plea for a Santa Suit. We are ho ho happy to report we are going to be seeing the red suit around town soon! Keep an eye out for announcements on some upcoming events featuring the Jolly Guy from the North Pole and YOUR pets! Holiday fun for you and fun-draising for us!
Thank you to all of the Veterans out there. You are appreciated more than you know!
Susan Morrison
Shelter Supervisor