It's been a long time since I last posted photos. Quite a few updates.
Arie, now called Annie, is in a wonderful foster home. Her foster mom says she continues to take baby steps. She fits in pretty well with her foster family. I am very happy for her. Juice is doing well. A really nice family has an application on Juice. They came while I was doing photos and Juice sat on each of the family member's laps
. There will be a meet and greet with their shepard and if all goes well, Juice may finally have the forever loving home he so deserves. Please send good wishes Juice's way.
Just about everyone has been adopted, but Ramona, Kato and Rolo are still waiting to their loving forever homes.
The shelter was super busy, 17 dogs! So I didn't get a chance to spend time with the cats which bummed me. There are 7 puppies, their Mom, three young/puppy hound mix dogs and two other neat dogs.
If any questions or interested in adopting a dog (or cat), please call IMHS at 303-838-2668 or fill out an application online at their website IMHS.org.
Also if you are on instagram, please follow IMHS's instagram account, (#) imhscolorado. I've been posting photos there for awhile now and it would be great to have a huge following for IMHS. Thanks.
***
Rolo here, still waiting for my forever home. I don't go out much, because it is winter and I'm just a little guy. The lady took me out for a little bit to take photos. She said I'm hard to photo.
I hope one day someone that loves chihuahuas will discover me and make me part of their family.
My name is Jackie. I am pretty new here at the shelter. My owner got in trouble and had to give me up.
I am a really sweet and loving girl. I'm just about 3 years old and quite beautiful. I don't like being in a pen, so I hope that someone falls in love with me and makes me part of their family.
Juice here. Yep, still here. Everyone says the same thing. Why haven't I been adopted yet since I'm so lovable.
Good news is I met this family the other day and they are really nice. As they were petting me, their smiles were huge and their eyes sparkled. Let's hope I can do right and their family dog and I get along.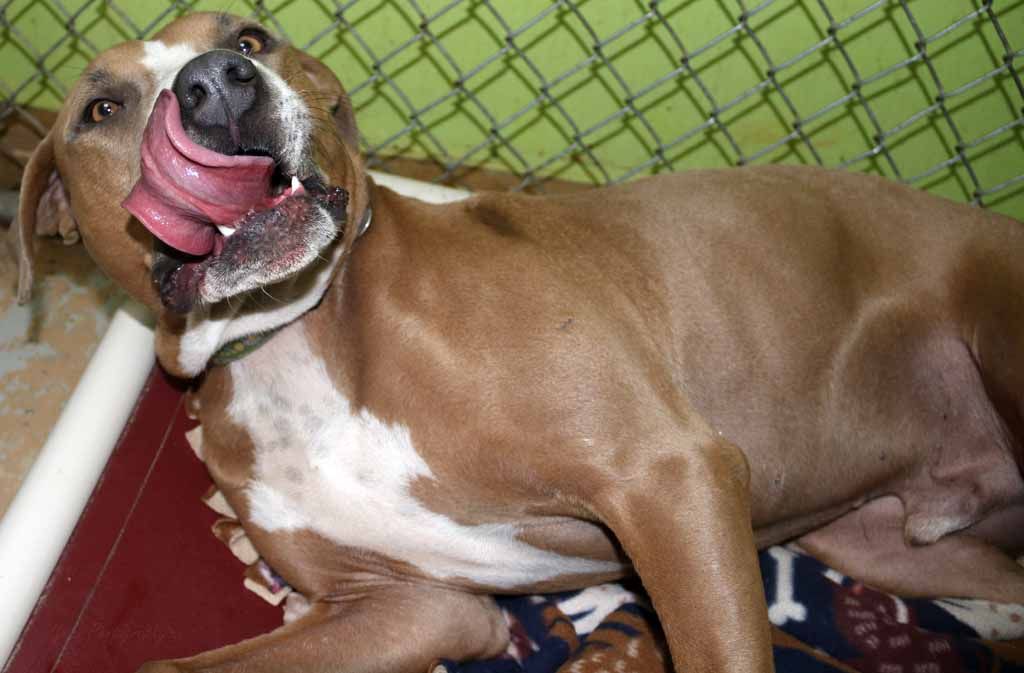 Ramona here. Sure wish the person for me would come along.
I know I can be rambunctious, but I know there is that person for me that wants that in a dog. I heard that everyone has a someone for them, so hopefully we will find eachother.
Kato here. I am also wishing my person will find me. I'm a very unique kind of guy so I know there is that unique person that will just love me forever.
I can make the funniest faces. This is me shaking my head.
I also like playing ball and I'm quite good at it.
My name is Bandit. My owner had to give me up due to unfortunate circumstances. I really miss my owner so I haven't yet settled in here yet.
It is a great place and everyone is very loving, but it isn't the same as having a home and family.
My name is Julep. I'm a five month old female puppy. I'm still a little shy, but very sweet. I'm pretty new here. Came to IMHS with my sister and brother.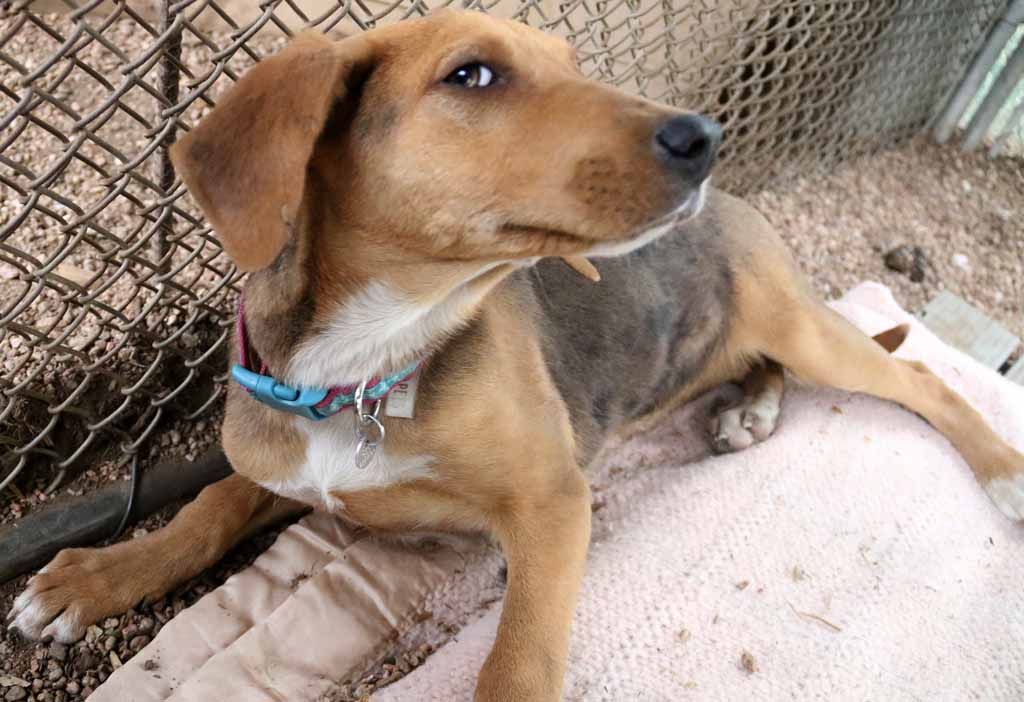 I'm also quite beautiful. My sister will say the same thing about herself, but that is because she looks like me.
My name is Sherry. My sister just thinks she is as beautiful as me.
I'm Whiskey. I'm the male of the family. I was too busy to get a photo of just me, plus Sherry kept wanting to get in the photo.
Even while I was getting photos of me playing, Sherry had to stick her nose into it.
We are all very sweet and loving puppies.
My name is Tessa. I am a very loving young mother. My puppies are now ready to find their own home and have a family of their own. They are just eight weeks old and ready to learn.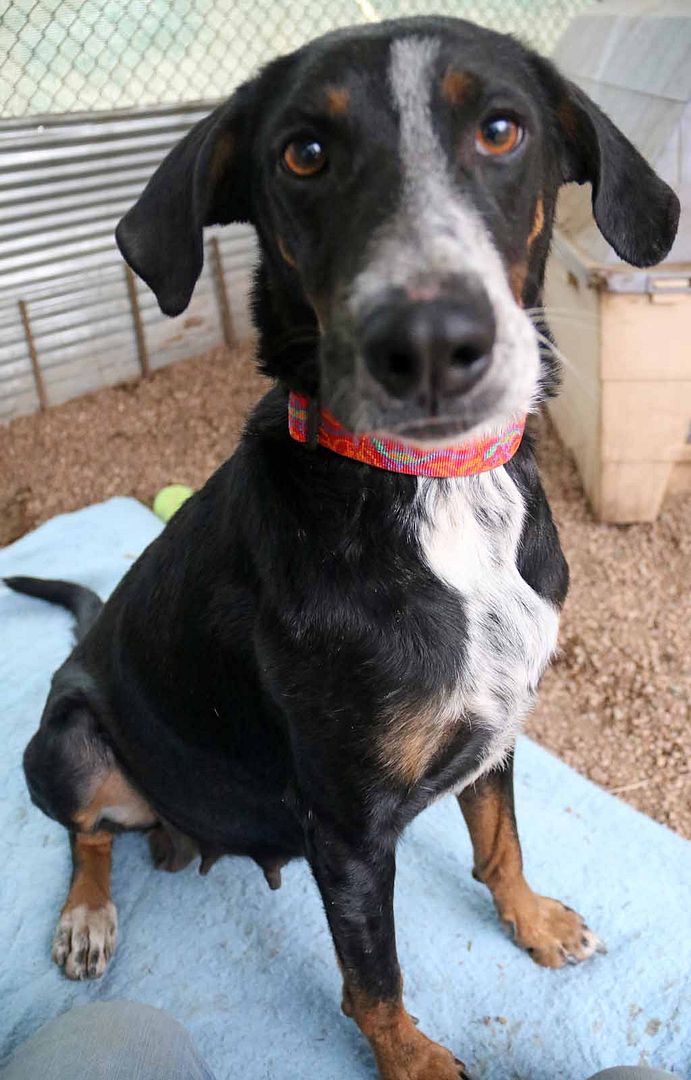 Me too, I'm ready to have a family of my own and be able to be a puppy myself.
And here are all my puppies, all seven of them. They are very cute, but that is because they take after me.
They call me Baluga. I'm a very handsome and playful male puppy.
My name is Holstein. I'm a very handsome and freckly male puppy. Aren't I just adorable?
I'm quite lovable.
and playful.
They call me Panda. I'm also very sweet and playful.
I also have freckles like Holstein, but my freckles are black which makes me quite handsome.
My name is Peggy (Pegasus). I'm one of two females in the litter. I'm quite sweet and very pretty. I heard a family is interested in me and has an application out, so hopefully, I will be in my loving forever home soon.
My name is Narwahl. I'm a very playful and loving male puppy.
Here I am with Walrus. I'm a bit more bossy than Walrus, but that is because we are all individuals with our own personalities.
Yep, this is me, Walrus. I'm am a very handsome fellow. I'm also very curious, I just stared at the lady and watched her with my loving eyes.
I'm thinking of going into modeling so I asked the lady to put together my portfolio since I'm so photogenic.
My name is Kat. I'm the other female in the litter. I'm the one in the middle of the group, plus you can also see me in the group shot above, all the way to the left in the back looking at the camera. Sadly, the lady didn't get an individual shot of me to show how beautiful I am.
***
I hope everyone enjoyed the many photos of these wonderful dogs.