Thank you so much everyone. Bambi is doing really well, love her so. So great to hear about Romeo, CKlassyKat
. I remember that beautiful white guy, I also wish I knew their stories from before, but so glad their and Romeo's future is brighter.
I took photos today at the shelter. There are a couple new cats in the front room. I had brought Bambi today to make her adoption official, plus gave her a chance to say Hello and goodbye to those she knew. She is doing really well. The other night, I looked over and she was on the couch and we didn't put her there
. Then when we were having thunderstorms, Rosie is afraid of them and while Bambi and Rosie were on my lap, Bambi was licking Rosie's back. It is still new for Bambi, but I hope she is happy and will one day know she is here forever.
If any questions or interested in any of these guys, please give IMHS at call at 303-838-7528. Thanks.
***
They call me Devita. I'm a sweet friendly female cat.
I don't think I like this big black thing being pointed at me and flashing me.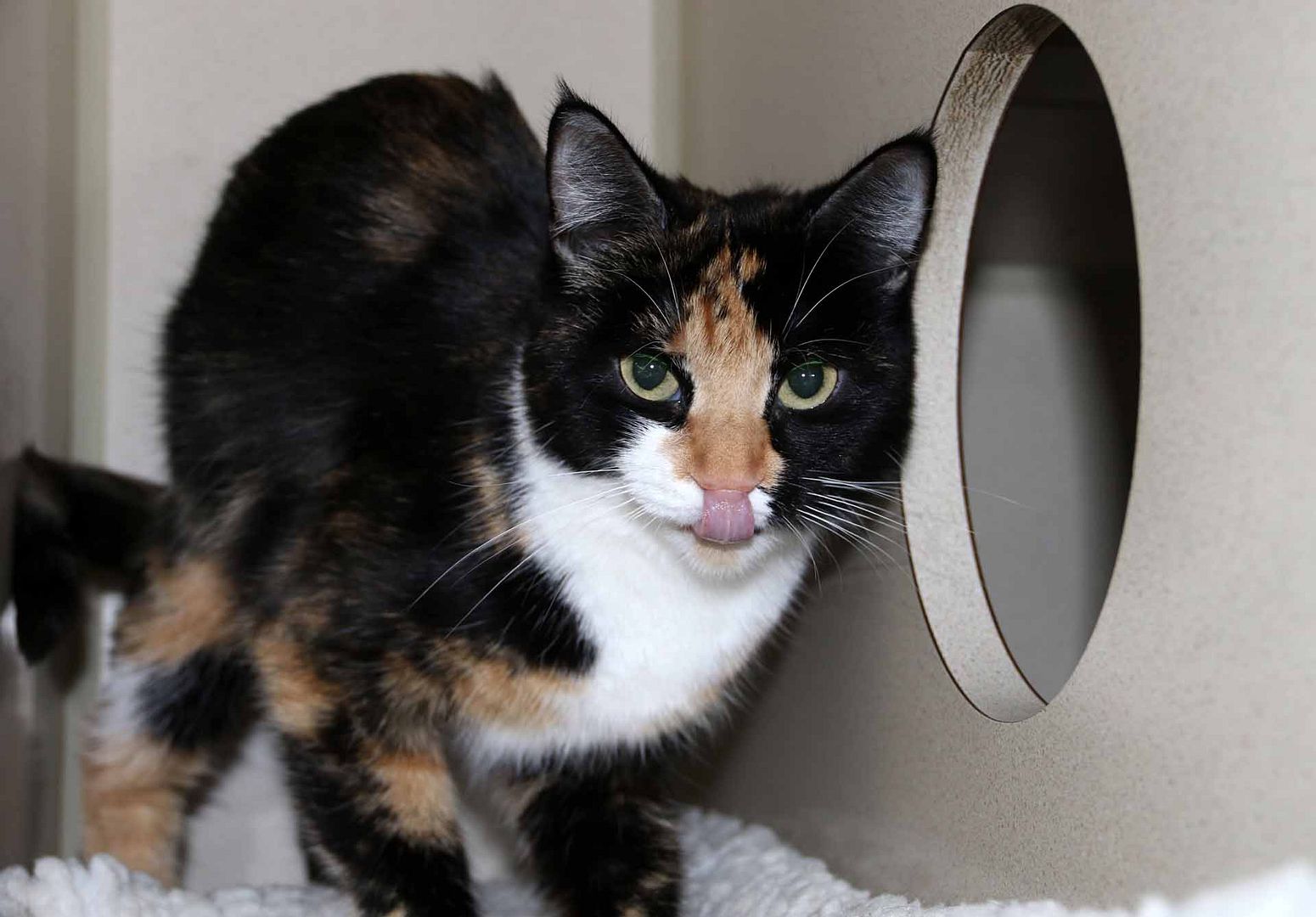 Yep, it is still there.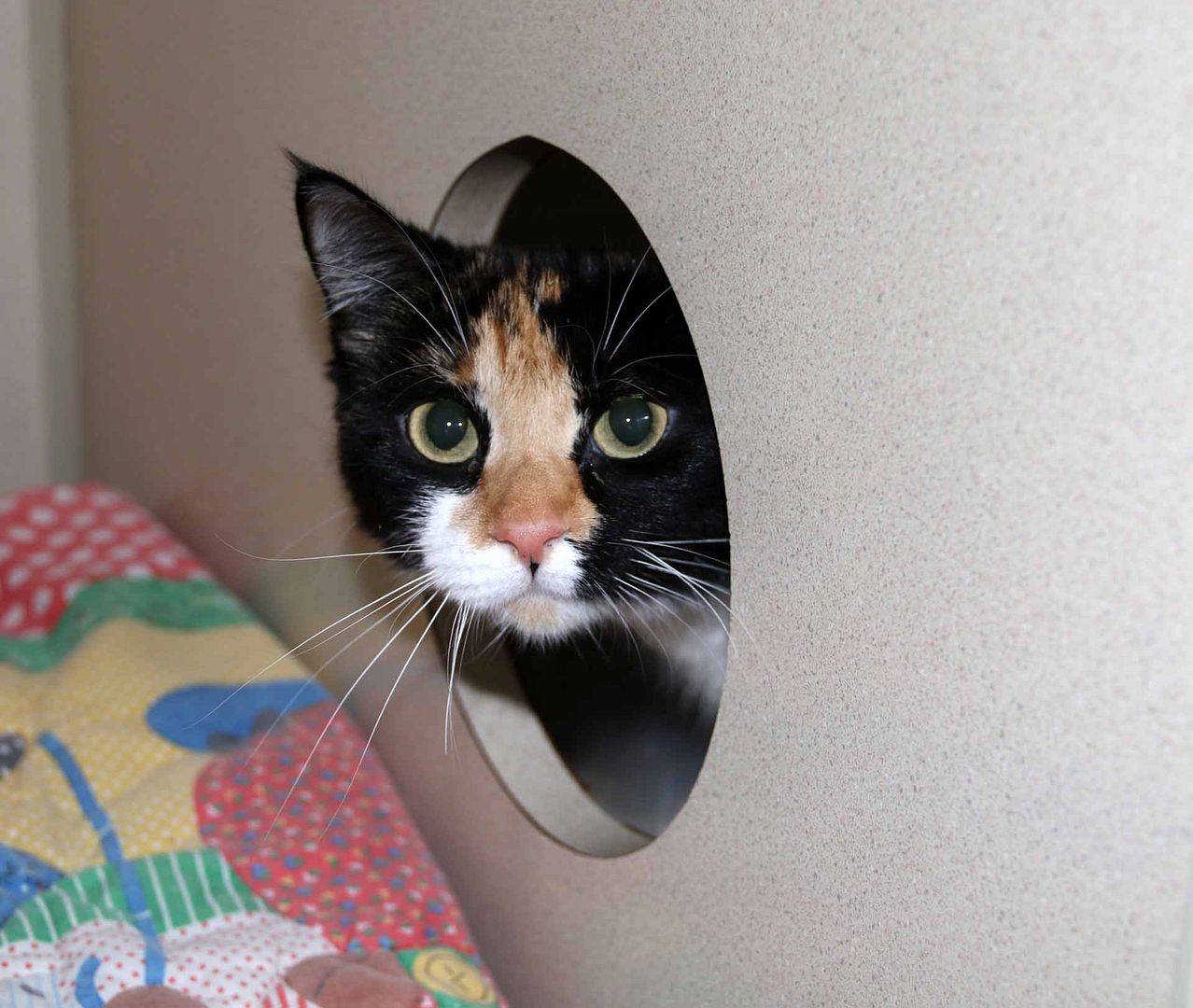 Glad you can join us.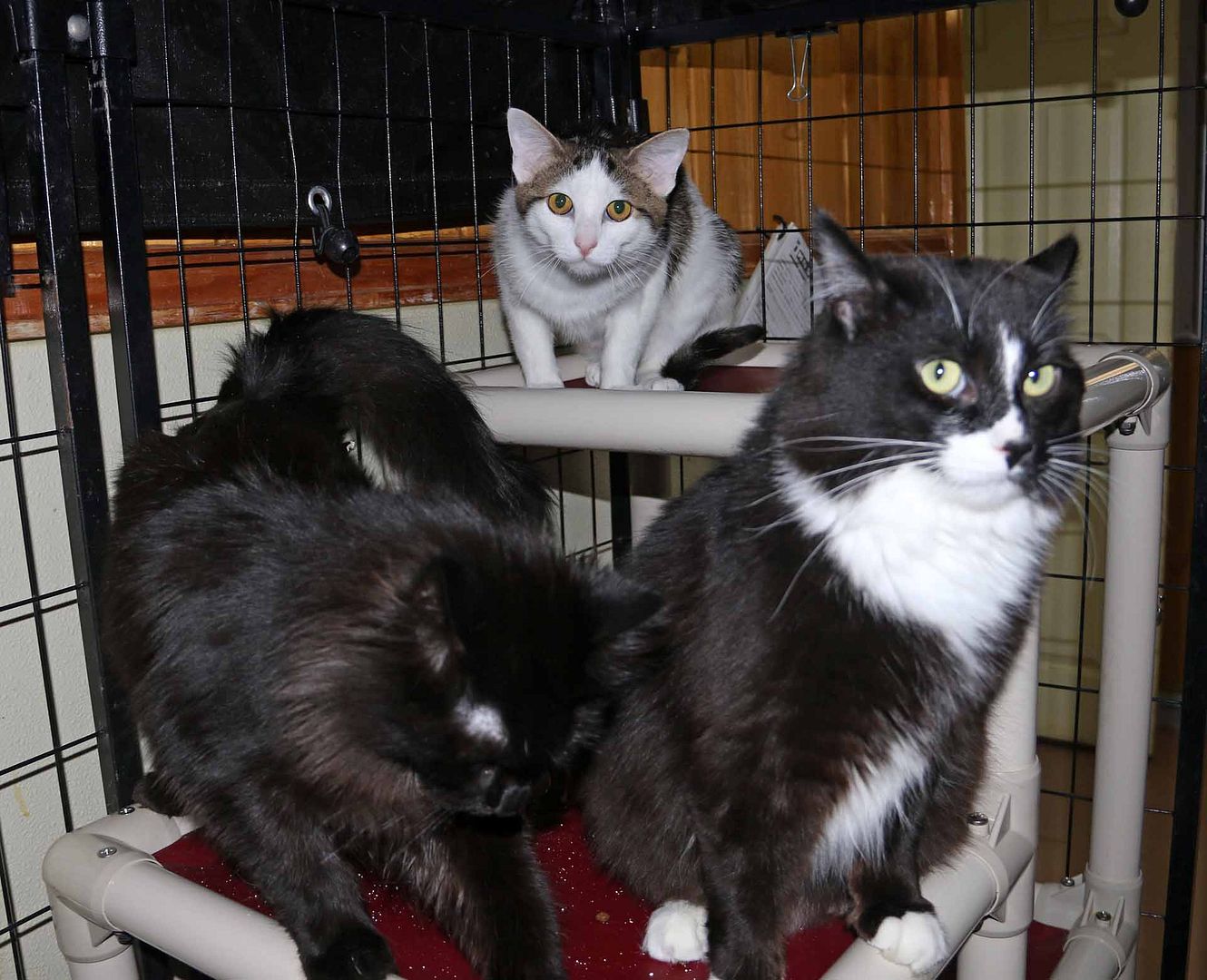 Sorry I missed the group shot. Razzy here. I'm too cute for being in a group shot anyway.
I would just outshine everyone else. I see you giving me that look, Chess.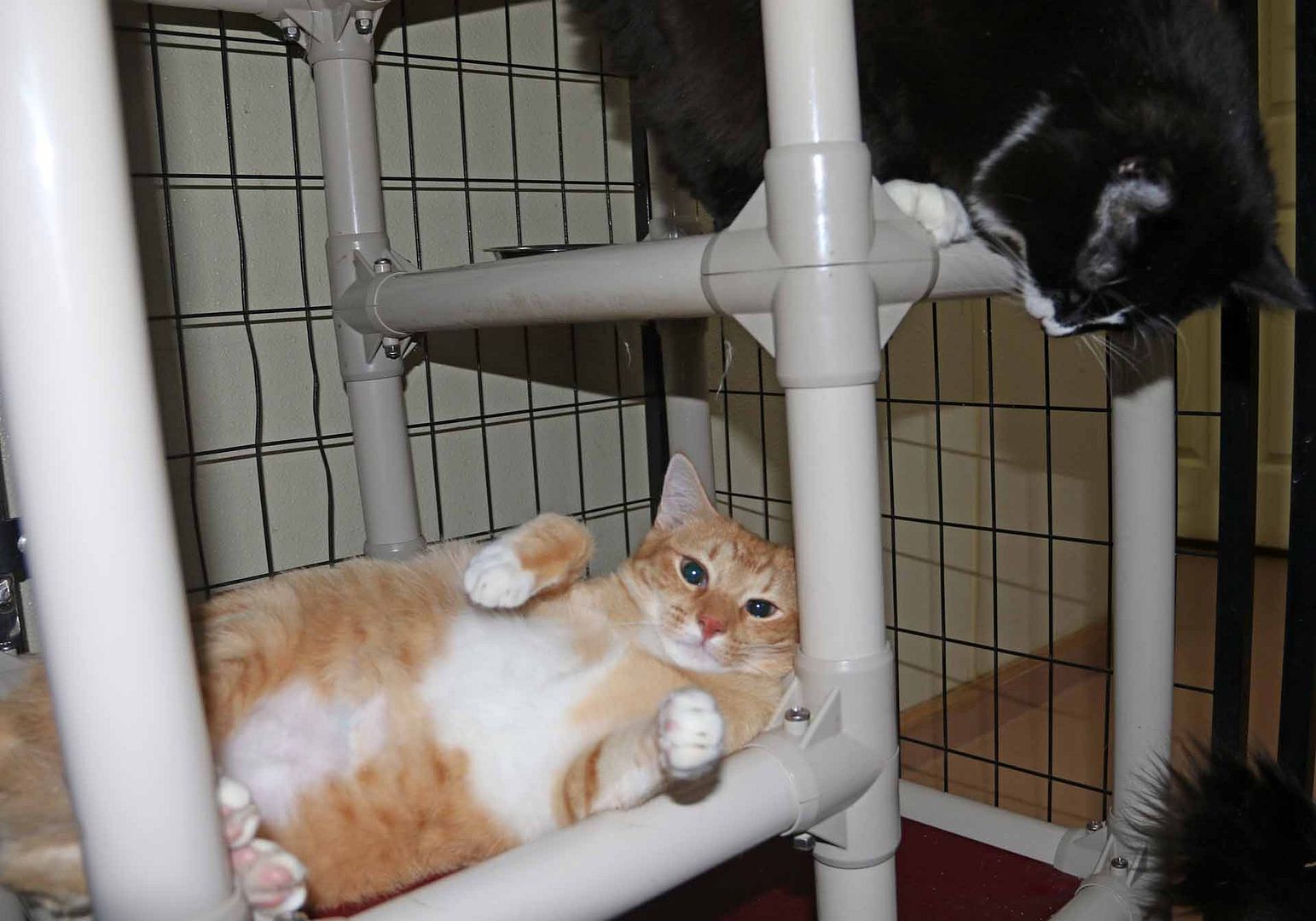 I'm a very sweet friendly female cat.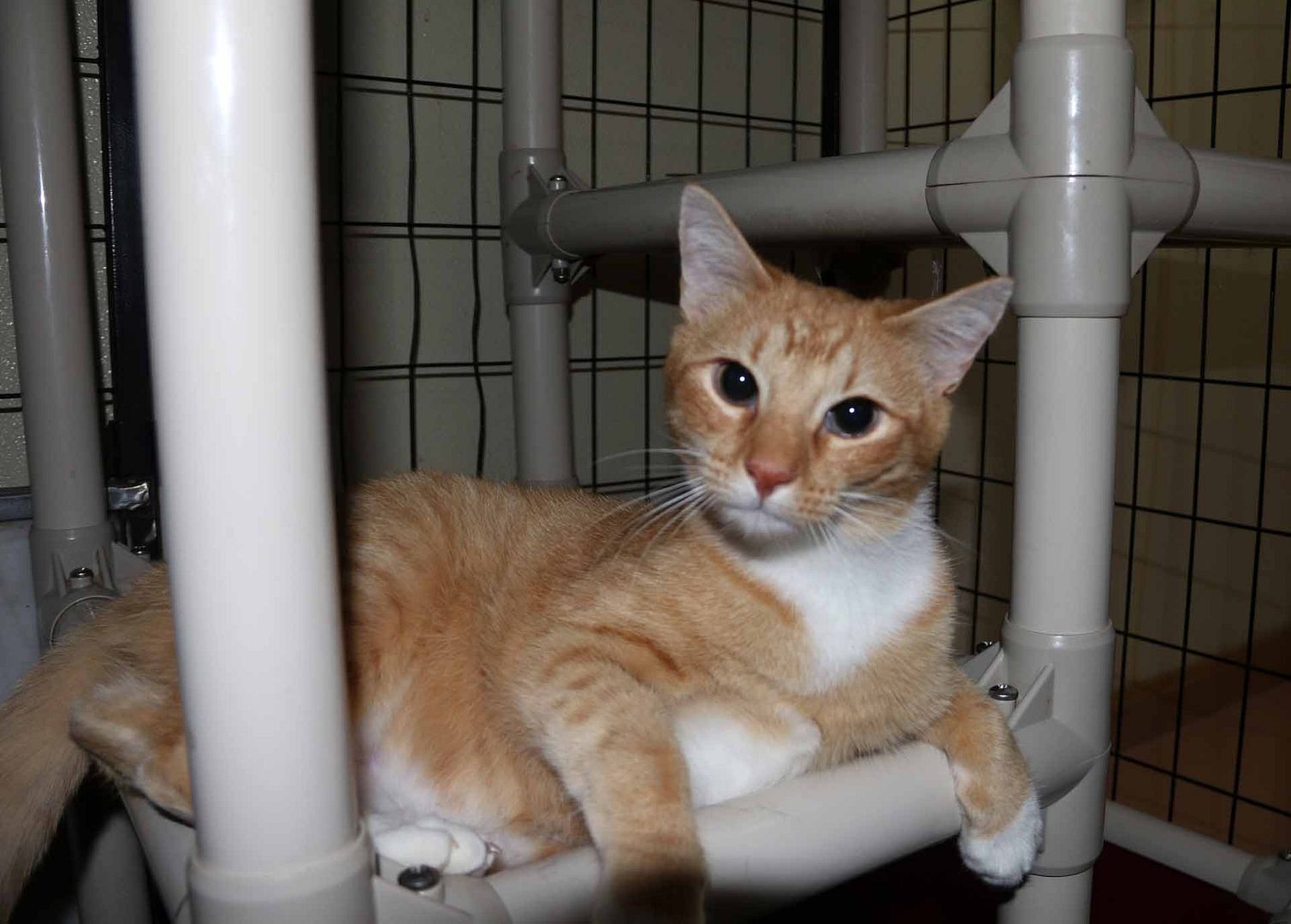 Plus I'm quite attractive with unique eyes.
Chess here. I'm a super sweet friendly male cat. Do you believe that Razzy? Wow, she sure is full of herself.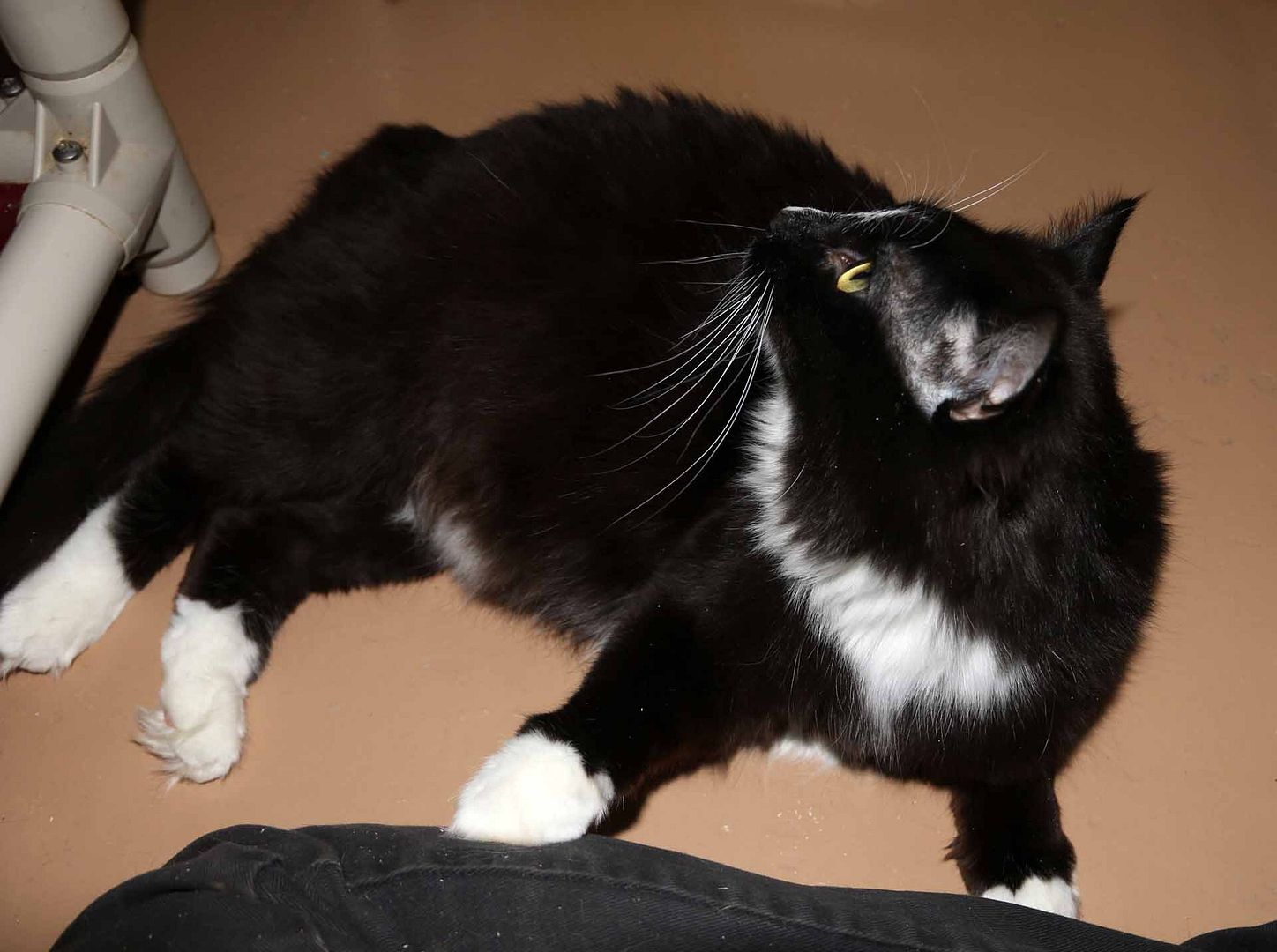 I like to keep the order in our pen and make sure everyone is behaving and is cleaned. I might have to have a talk with Razzy.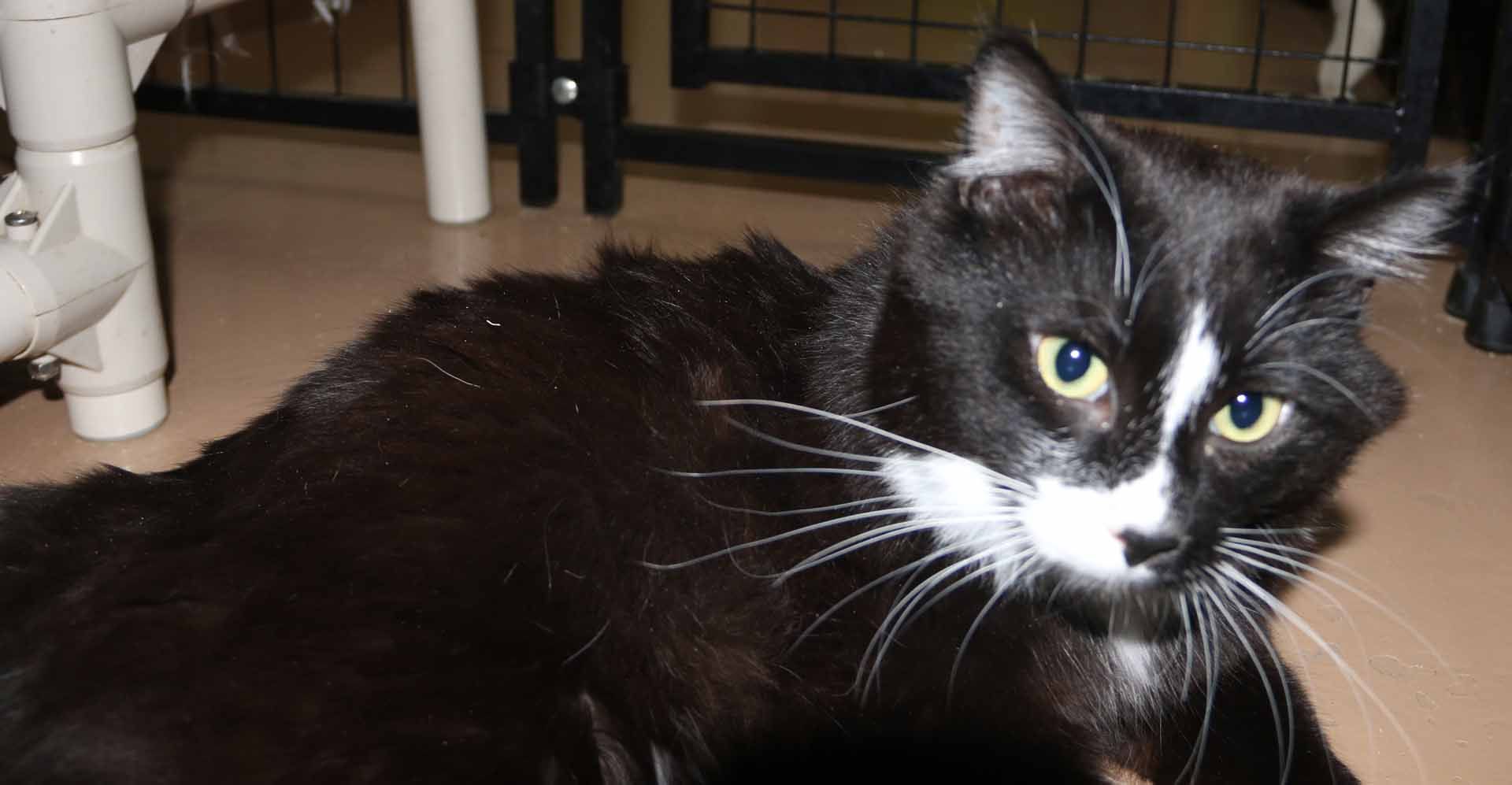 Ink here. I'm less shy than when the lady was here last.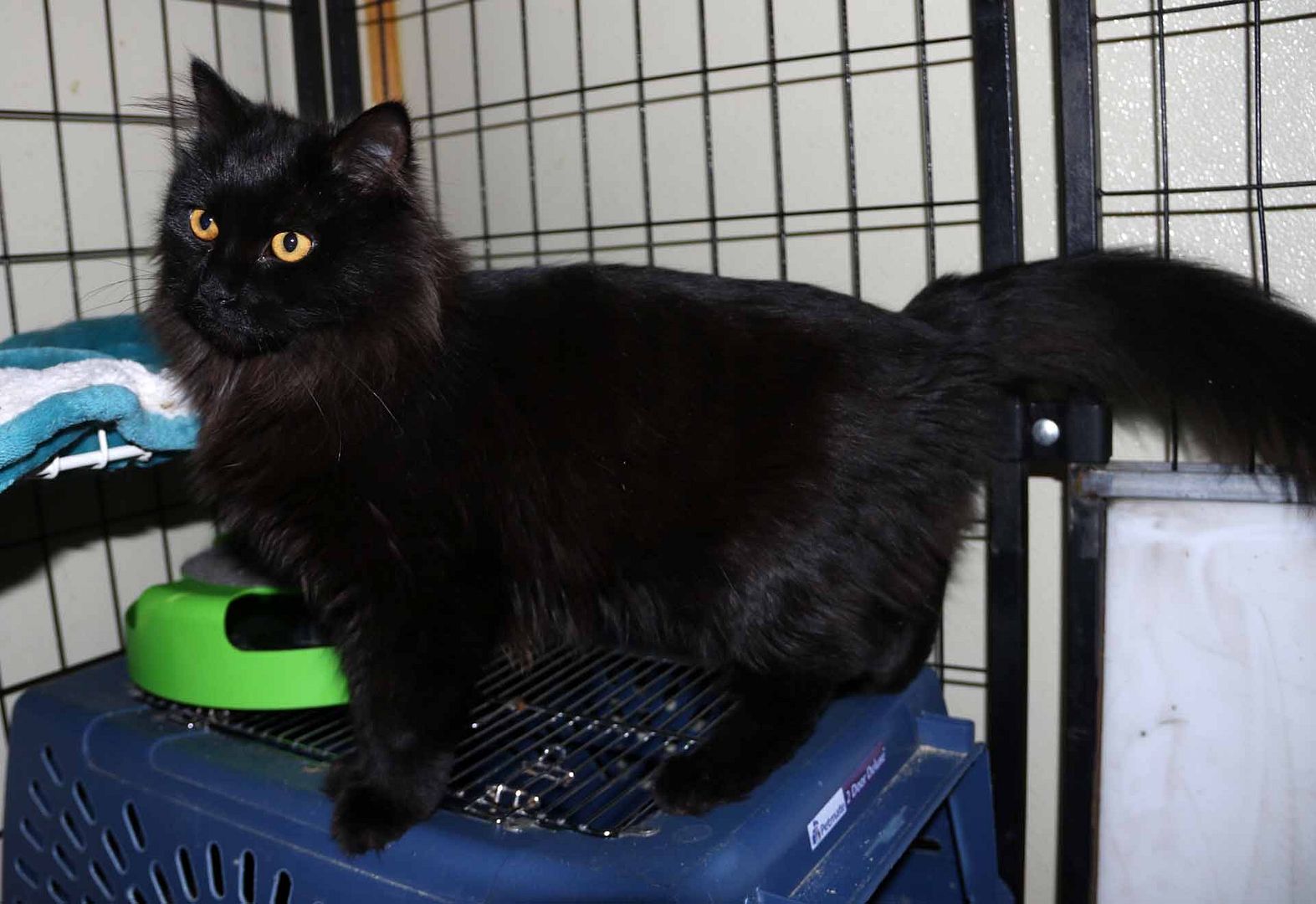 I'm a very sweet and friendly female cat.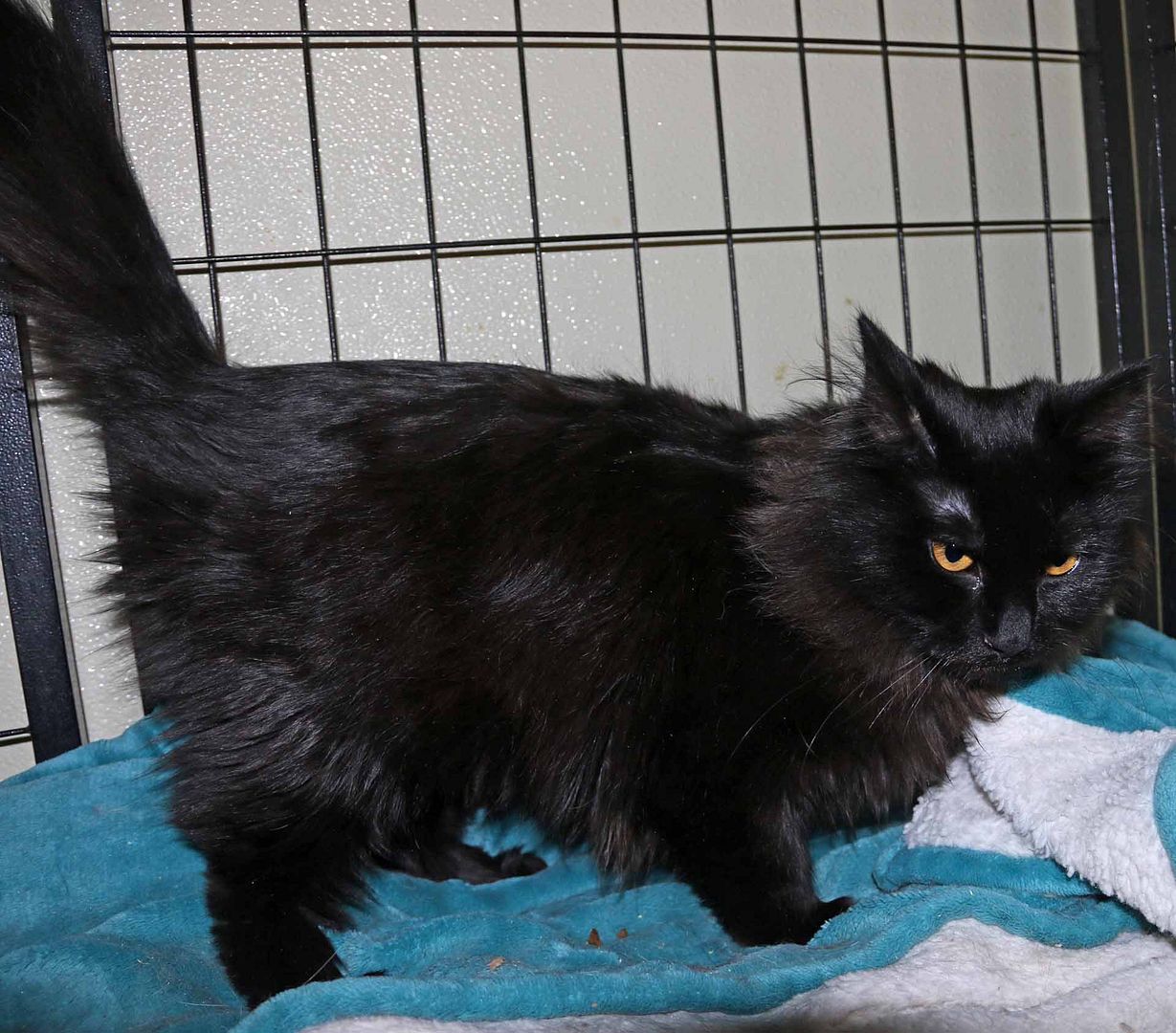 Piper here. After my group shot and seeing the lady peeking in our safe spot for Jinx, I decided to block her.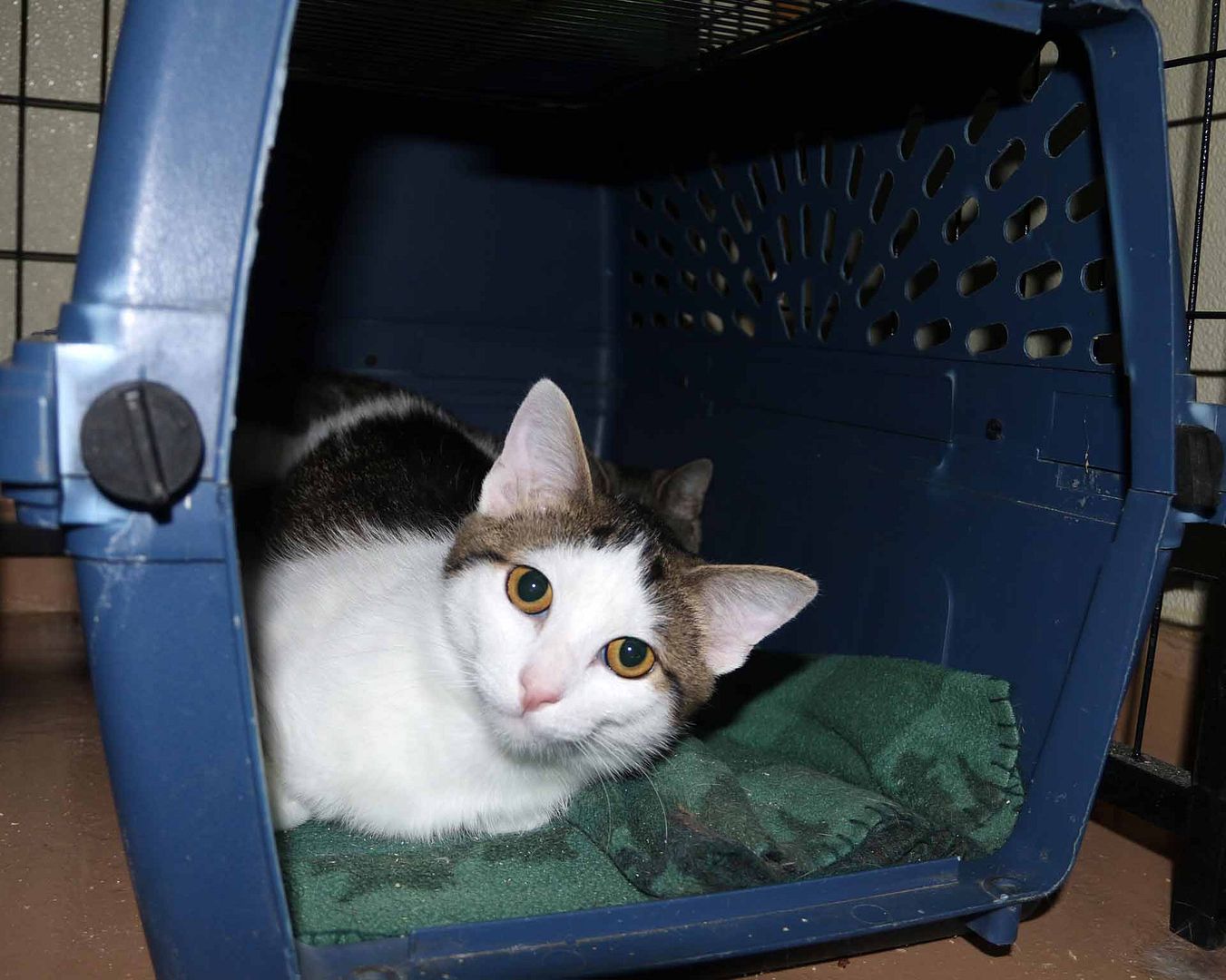 I'm also much less shy than when the lady was here last, I'm a nice male cat. Jinx is in back of me, because she is still very shy. The lady said I should let Jinx learn her own courage and not block her. I don't agree.
Kenosha here. I was sleeping, but got up so the lady can take my photo.
My name is Barry. I'm a very friendly young male cat as long as you don't have a big black thing pointed at me.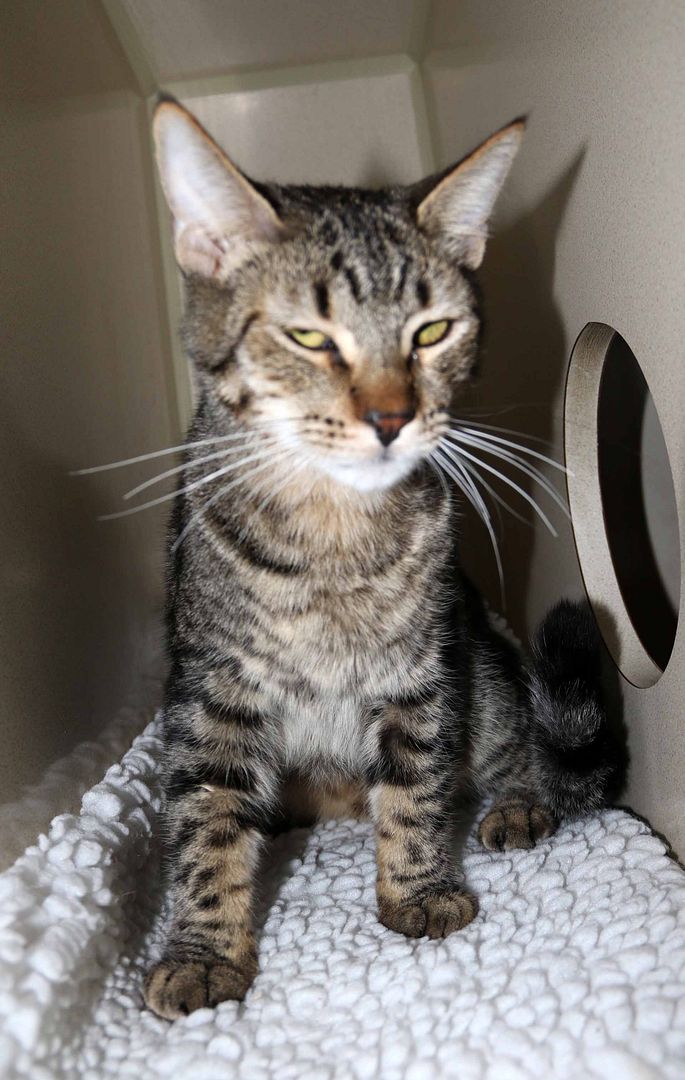 Well, at least the lady is giving me some compensation for pointing that thing at me.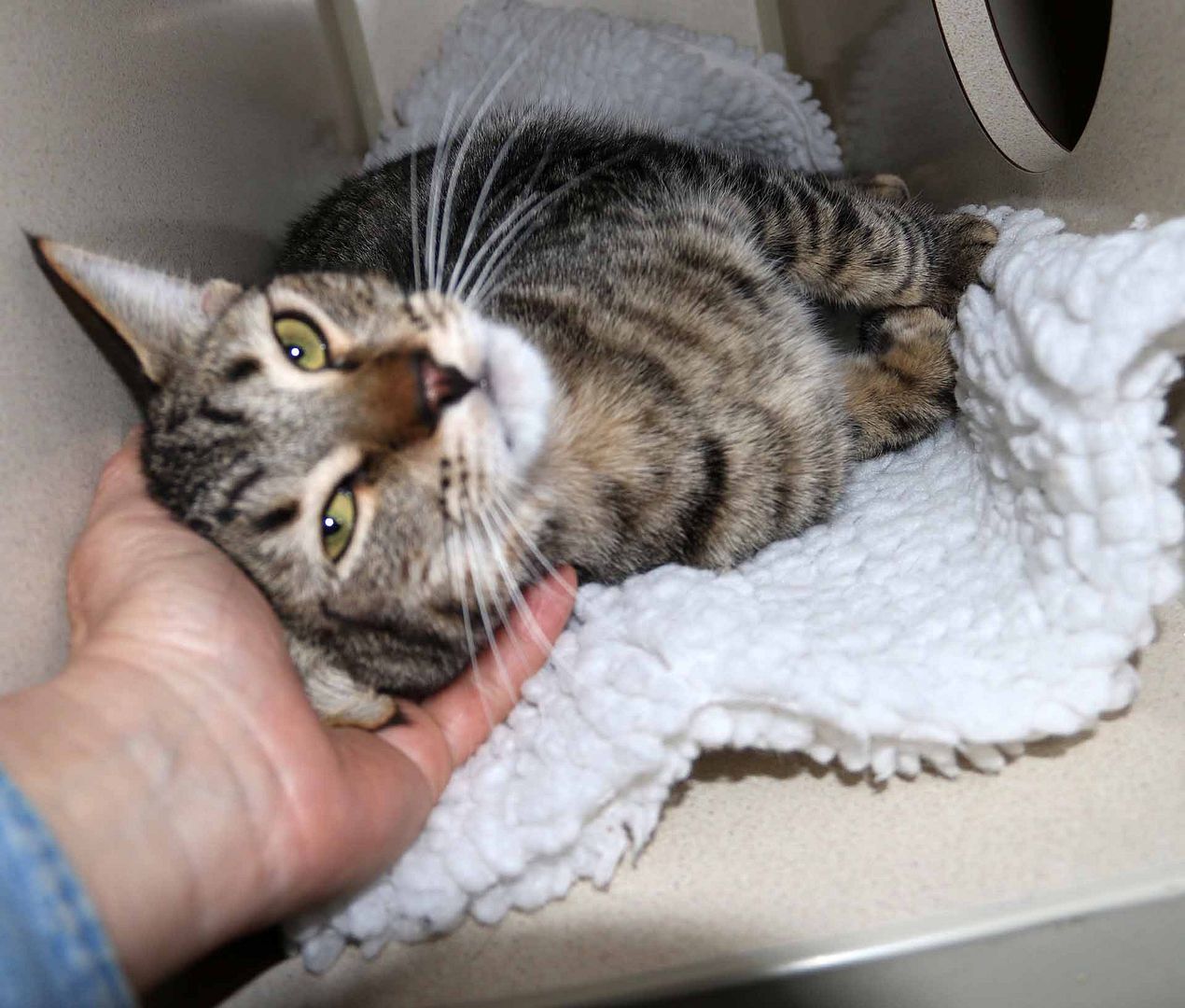 Ok, enough already, people should just come and meet me to see how handsome I am.
Pongo here. The lady says I'm cranky.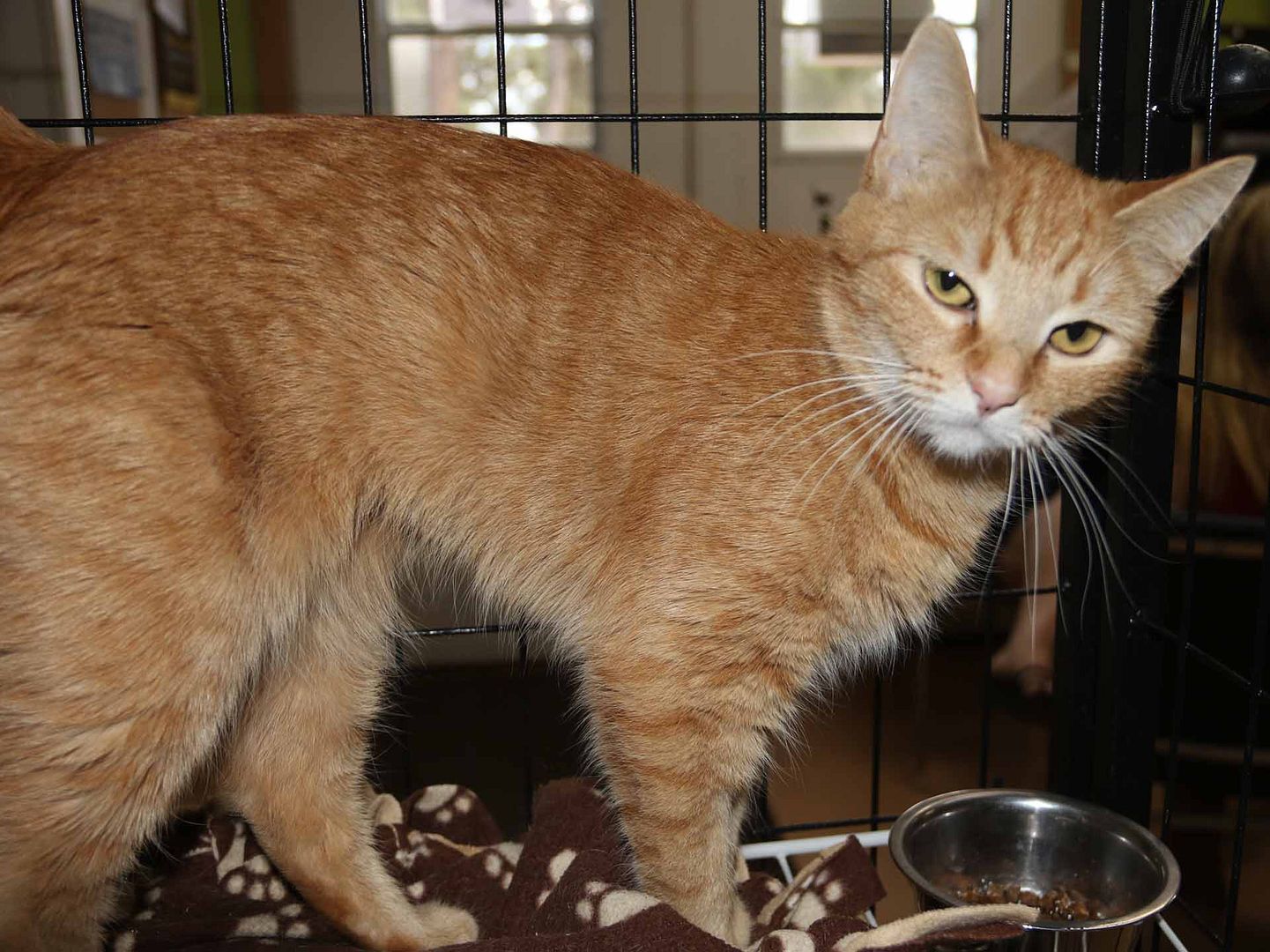 Wouldn't you be if you had a big black think flashing at you constantly?
Cider here. I don't mind at all, the lady is right Pongo is cranky.
I hope you meant what you said before we left my new home.
***
I hope everyone enjoyed the photos.